Perhaps Miley Cyrus should have looked up the weather forecast for her outdoor interview in Germany before wearing a leather dress.
Tugging at her dress' neckline, Liam Hemsworth's fiancée made a face at the camera, showing how uncomfortable she was in the poorly-chosen frock.
Heat aside, the Twitter vixen looked hot (pun not intended) with her famously cropped 'do slicked to the side of her head and white pumps which accentuated her toned gams. (And yet despite her gorgeous figure, sweet demeanor, outspokenness and intelligence, Hemsworth allegedly cheated on her with "Mad Men" actress January Jones. Miley, it's time to find a man who deserves you!)
Keep going your thang, girl!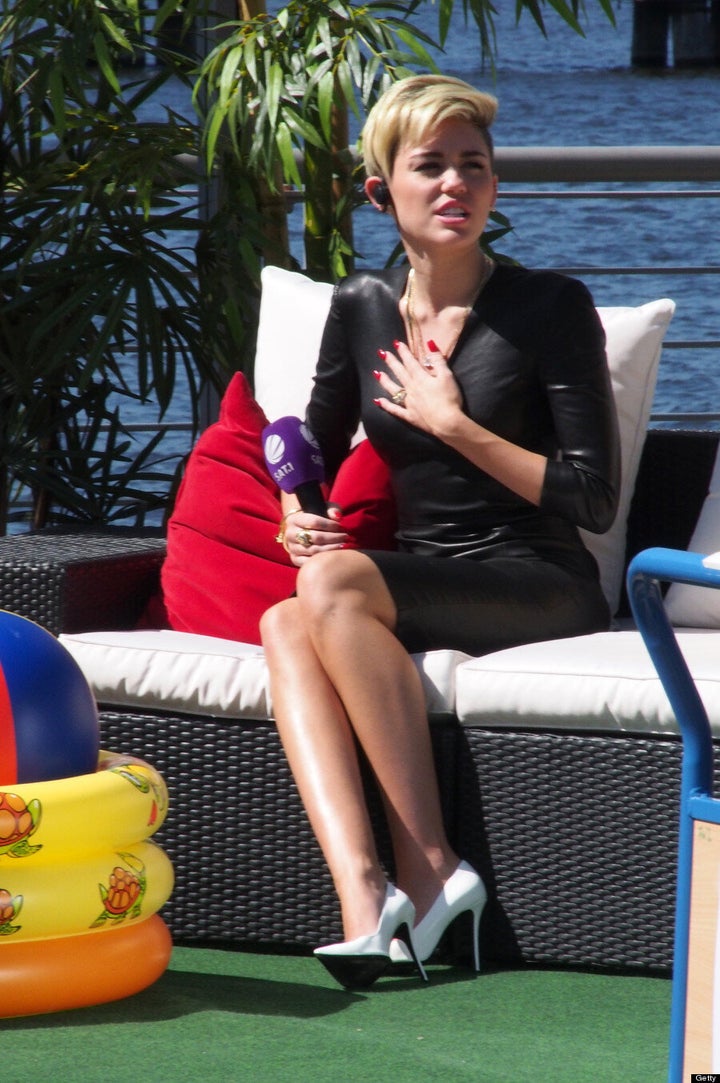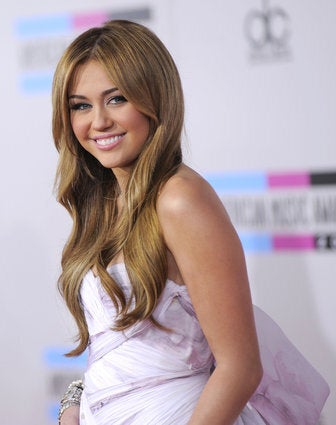 Miley Cyrus' Transformation