The 22-year-old superstar walked the MTV VMA 2015 red carpet on Sunday looking like a space goddess/happy hippie/chandelier hybrid.
Take a look to see what we mean: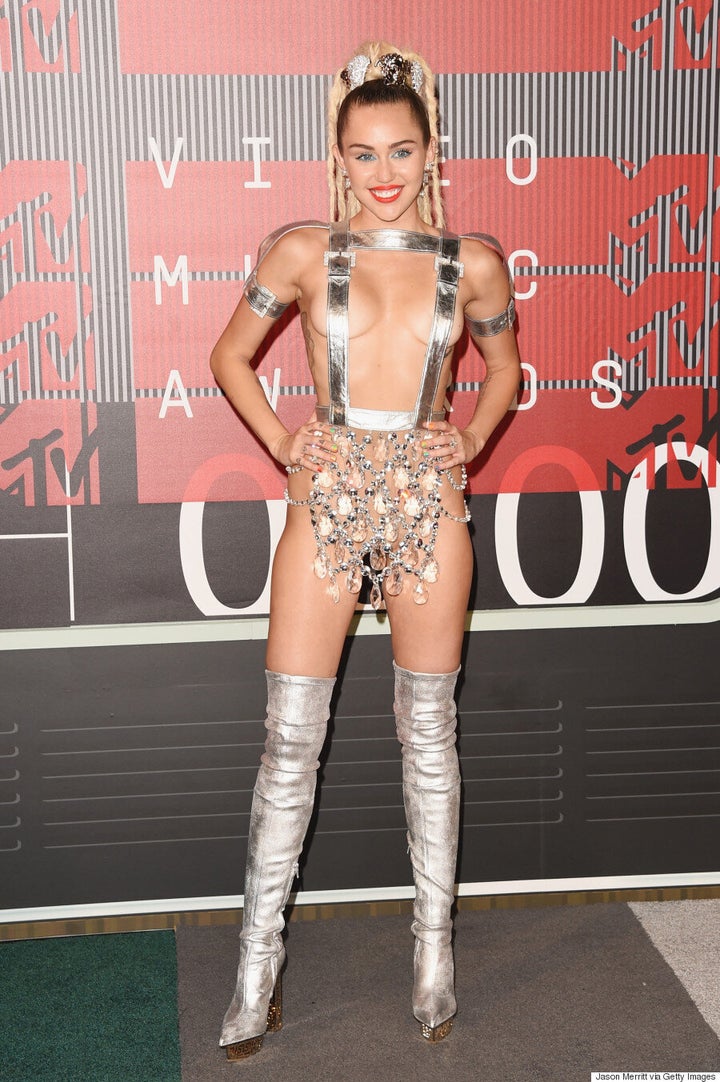 The "We Can't Stop" songstress and VMA 2015 host wore what could best be described as a silver harness with a bejewled loincloth with nothing underneath. Silver, thigh-high go-go boots, bright, bold makeup and dreadlocks completed her ensemble.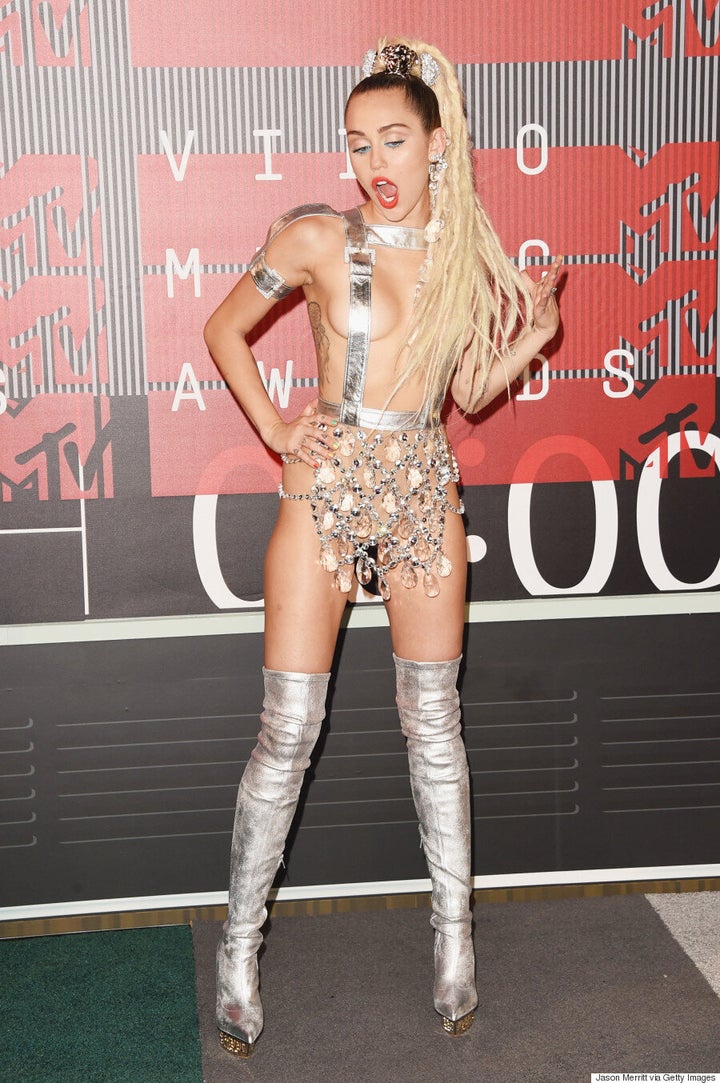 And of course, Miley had to give a little twerk to the cameras, with her bare bottom in full view.
She also took the time to pose also with her fam: parents Billy Ray and Tish Cyrus, and siblings Brandi, Braison and Noah.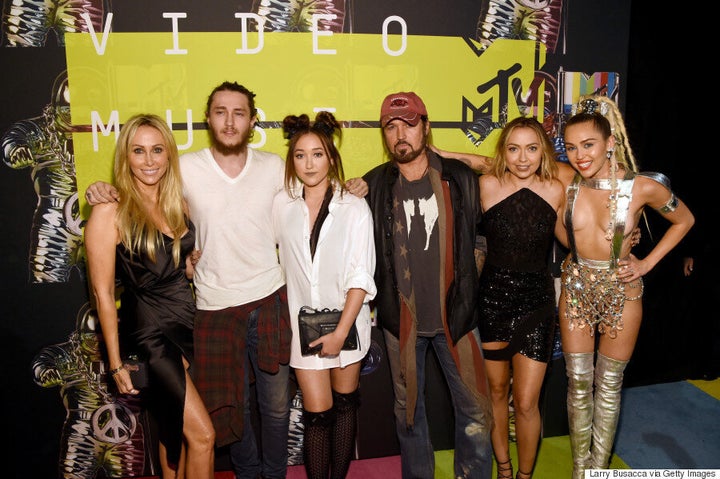 Check out more VMA red carpet pics below: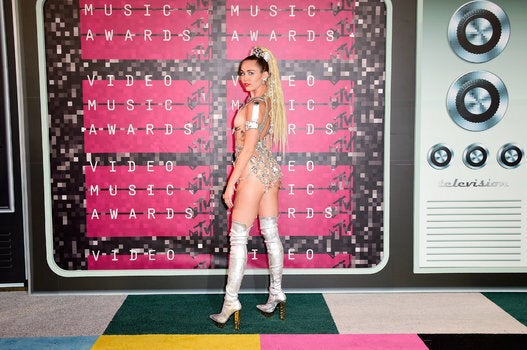 MTV VMAs 2015 Red Carpet