Miley Cyrus just can't stop showing off her figure! (See what we did there?)
On Sunday, the "We Can't Stop" singer stomped down and stuck her tongue out at the 2014 MTV VMAs red carpet wearing an all-leather ensemble that included the tiniest tube top ever.
Miley even channeled a bit of her inner Angelina Jolie in high-waisted black pants that tapered at the ankle and cinched in her svelte waist.
The outfit wasn't all darkness: silver strappy sandals lightened the look, which gave the outfit a pop of colour.
But nothing could make the outfit stand out as much as Ms. Miley herself, who danced and waved her arms on the red carpet, in true Miley style.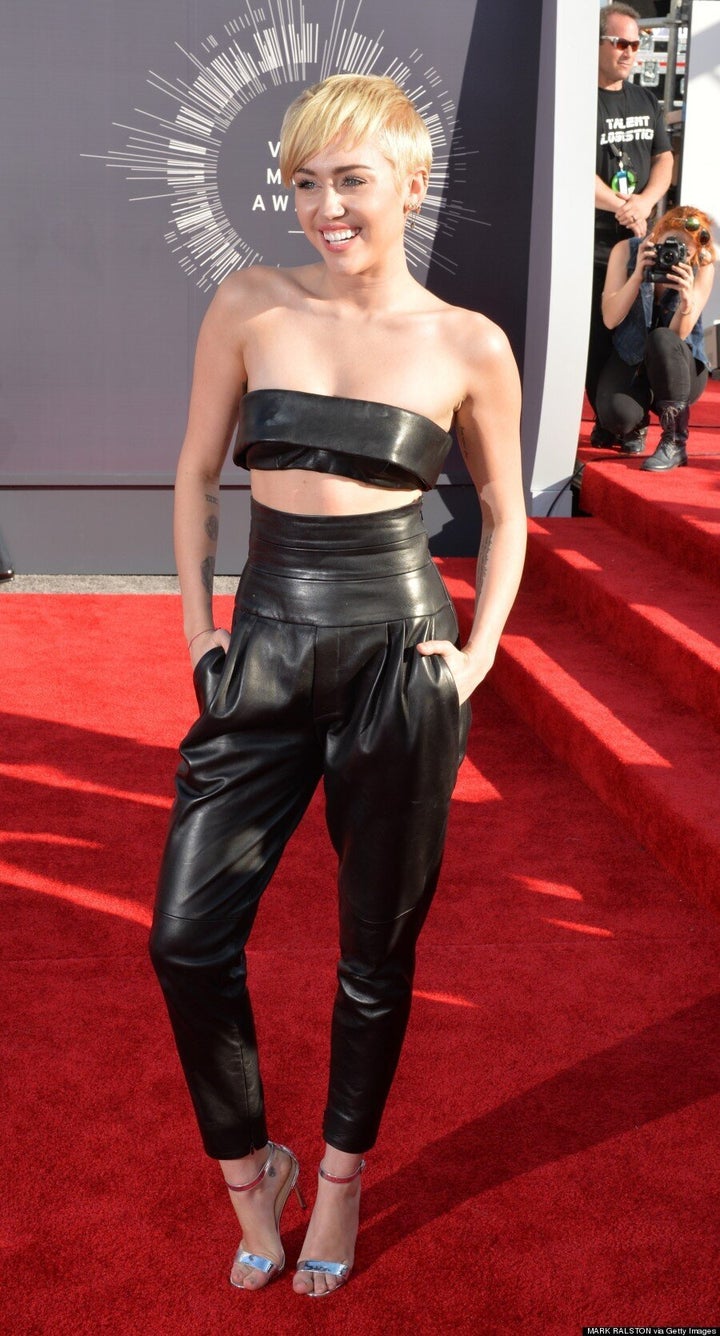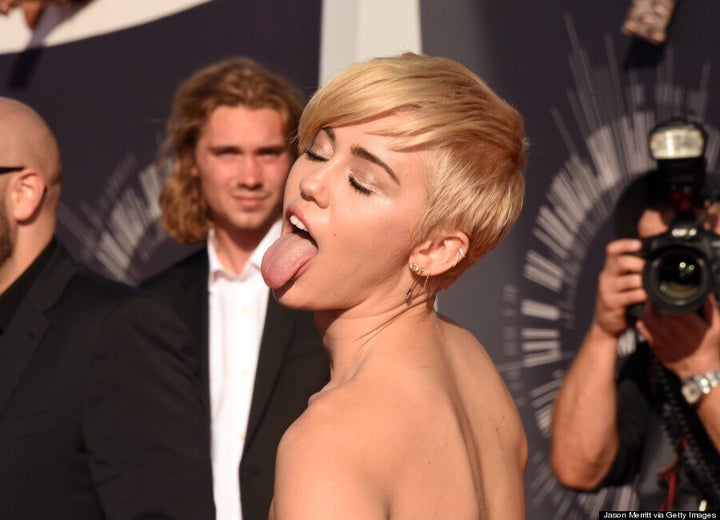 Miley was in good company: