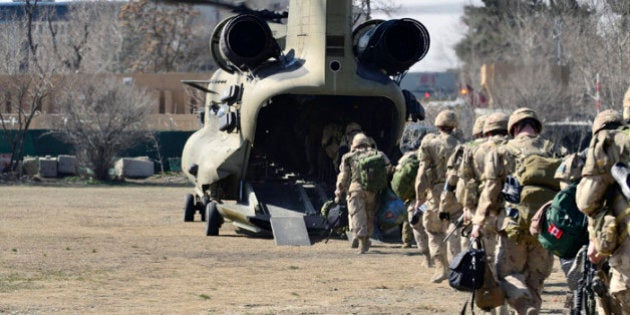 The first budget delivered by the Liberals signaled a return to 1970s Trudeaupian Liberalism, not just with its flagrant disregard for balanced budgets and ballooning debt, but also by disregarding a core accountability under our Constitution: Canada's military.
For the past 20 years, Canada was a model of financial responsibility to the world -- the Chretien/Martin Liberals and the Harper Conservatives strove to balance budgets in periods of growth. The Trudeau Liberals were handed a balanced budget and we are currently experiencing positive economic growth.
Not only is there no sound economic reason to plunge Canada into deficit today, the Trudeau Liberals have no plan to return to balance tomorrow.
The Liberals have chosen short-term gain and long-term pain.
Equally disturbing, we look to be returning to the Trudeaupian tradition of starving our military.
We need to be at war with those who are at war with us. We need to take a proactive approach to say "never again."
In the 1970s the Liberals slashed military spending from 2.5 to 1.6 per cent of our economy. The number of troops fell by almost a quarter, from over 100,000 to just over 75,000 .
The 1980s saw some recovery in investment, but the 1990s was a "decade of darkness" -- a name given by former chief of defence staff Rick Hillier to describe the deep spending cuts imposed on the military by the government of former prime minister Jean Chretien.
As an example of the underfunding of that era, the Chretien Liberals sent our military men and women into combat in the desert -- wearing green jungle fatigues. The recent budget promises to bring in at least another four years of darkness.
The recent horrifying bombings in Lahore, Brussels, Paris, Ankara, and Istanbul -- all within the last five months -- are proof that the crisis with terrorism and the rise of ISIS not only impacts the Middle East, but the entire world, including here in Canada.
It leads to a more specific question about the role of our military on the international stage. In the last year, I've had the opportunity to travel to Germany, Turkey, Vietnnam and Cambodia. In each instance I visited major sites of war where the world has said "never again."
While standing at the killing fields in Cambodia -- a conflict where Canada did nothing to stop the atrocities of genocide -- and in thinking about the current refugee crisis, I thought to myself, "When will 'never again' really mean 'never again?'"
If we really want to help Syrian refugees, we need to help stop those from whom they flee. That means military engagement with ISIS.
We need to be at war with those who are at war with us. We need to take a proactive approach to say "never again." We need to stand beside our allies and do our part to fight against those who attack our personal liberties, killing innocents in the name of a different ideology.
That means prioritizing federal spending on the federal responsibilities -- Peace Order and Good Government. If we ask our military men and women to serve our country, the least we can do is give them the properly functioning equipment, tools, and support both during and after their service that is possible.
This budget represents a return to the dark days of Trudeaupian Liberalism at the price of long-term debt and military underfunding. Our military deserves better. Our future generations deserve better. A lifetime of paying back this Trudeau government's short-sighted spending spree is anything but.
Susanne DiCocco leads a consulting practice in Calgary and has 18 years' experience in the public sector and the energy industry.
Follow HuffPost Canada Blogs on Facebook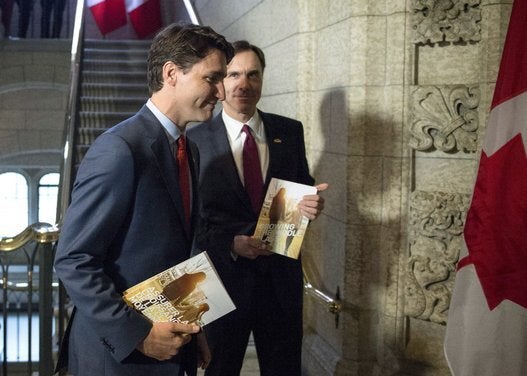 Federal Budget 2016 Highlights