When I was 15 I had a bowl cut and a unibrow. My passions included Jonathan Taylor Thomas, Gap turtlenecks and The Backstreet Boys. I loved drama class, hated math and excelled at standing alone in a corner during high school dances.
I'll never forget the day in Grade 10 when my school opened a candy store. This was a BIG. DEAL. Growing up, my mom hosted a health show on the CBC so the closest thing I ever got to candy was an organic flax seed and raisin bar. Delicious.
Mom, if you're reading this, it's probably a good time to admit that I spent most of my lunch money on Sour Keys, Warheads and Bubble Tape. At least it was for a good cause... The candy store was run by our Special Needs students, to raise money for their program. I had always seen these students around but never interacted with them, nobody did. It wasn't cool. They were different. But as I made my daily trips to the store, I started to get to know them. Niall had Down Syndrome and was always cracking me up with hilarious dance moves, Jennifer was autistic and could sing the entire Backstreet Boys catalogue upon request and Russell had a genetic disorder; he never hesitated to throw in a free 5 cent candy for me if I told him a joke. Soon, my daily trips to the candy store started to become more about seeing my new friends than getting my sugar fix.
One afternoon, Niall asked why I was wearing a curly blonde wig. Solid question. "It's for Drama Class," I replied, "I'm playing John A. Macdonald." Clearly. That day in drama I thought about how funny Niall would be in our play, how much fun Jennifer would have doing a musical and how good Russell would be at Improv Comedy... I asked my teacher: "Why aren't the Special Needs students in any of our drama classes?" He hesitated... "It's... not a good fit." I asked our principal, who looked away: "It wouldn't be... appropriate." When I asked the head of the Special Needs program, she answered right away, "They would love to be, but they're not allowed."
It seemed so unfair. These guys were the funniest, most uninhibited people I knew and drama would be the perfect thing to help develop their social and life skills. But I was only 15. It was a school policy. There was nothing I could do to convince the school board that these students should be integrated into the mainstream drama program. So.... I started my own program, just for them. Once a week, all by myself, I started a drama program for 12 students with developmental disabilities. We played games, did scenes, told jokes, sang songs... and while the rest of my 15-year-old friends gave me a hard time for missing out on cafeteria gossip or lunch hour trips to the mall, those classes were the highlight of my week.
At the end of the year we put on a little production for family and friends. For some parents, it was the first time they had seen their child speak in public or stand in front of a crowd or learn something from memory. For those students, that little class taught by a 15-year-old in a turtleneck, had a big impact.
It had a bigger impact on that 15 year old. Not only do I still teach a weekly class in Los Angeles, but for the first time in my life, I realized that even as a kid, I had the power to start something. To use my skills and my passion to start something important, something impactful, something that could change the world around me.
I am so proud to be a part of this year's Start Something with Alesse contest, where young Canadians can submit their ideas to "start something" for a chance to win financial support and guidance to bring those ideas to life. I'll be judging submissions at http://facebook.startsomethingwithalesse.ca but I promise not to judge your bowl cut, your unibrow, or your turtleneck.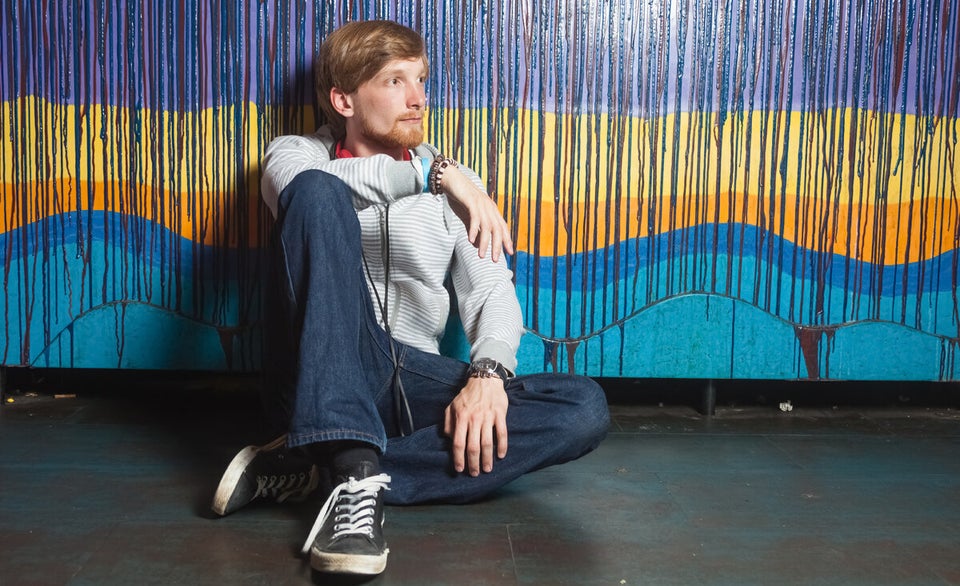 The Canadian Millennial: Survey Says