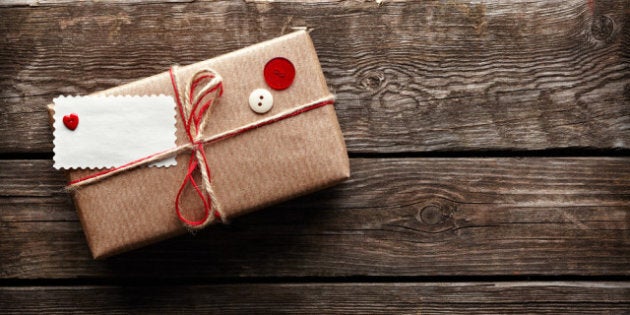 As presents stack up for the many people on your list of giftees, a blank spot could be looming large in one particular category: the millennial.
While they're certainly not the only people who are tough to buy for, those born after 1980 pose a particular challenge, owing to the fact that the people purchasing gifts for them often have little idea how they think (unless of course, they happen to be millennials themselves).
Fortunately, The Huffington Post Canada's Asking Y series is taking a stab at finding out just what matters to this generation. And rather than gifting the twentysomething in your life with a sweater they'll never wear or a video game they already have, we think it's time to take some inspiration from what they could really use for the holidays.
Check out our suggestions below based on what we know about millennials' hopes, dreams and troubles. Have a pick of your own? Let us know in the comments below: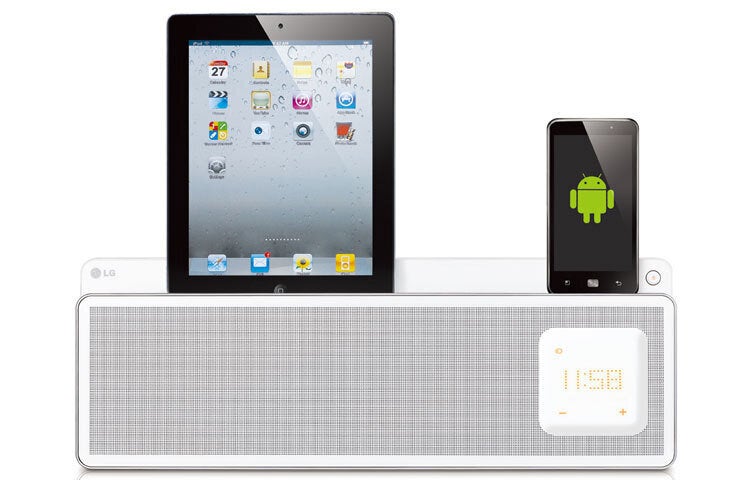 Gifts For Millennials
Being connected at all times means millennials will want a convenient place to tuck their gadgets in at night, through which music can also be played, movies can be watched, and any number of other functions can be performed during waking hours. The LG ND5520 30W iPod Dock is particularly awesome for its dual charging, brand-crossing capabilities. $169.99, The Shopping Channel.
Money is a huge source of stress for millennials, whether it's a matter of managing debt from university, paying for everyday items or thinking about buying a house. Instead of just hoping it'll work itself out, giving the gift of financial coaching sessions goes well beyond a stop-in at the bank, and can help the giftee create an actual plan and foundation for good money management habits to come. Financial coaching sessions, from $120 each, Credit Canada.
When you use your phone or tablet (or DS, or iPod) all the time, there comes a time when that disheartening red battery bar becomes an everyday occurrence. Keeping a Powermat on hand (which can charge up to three devices, and uses one cord for the whole shebang), especially one that folds up neatly, will save the day every time. Powermat Travel Mat, $29.96, The Source.
Let's face it: gloves are necessary for about half the year here in Canada, and it's a pain to continually take them on and off every time you want to return a text or use an app. Enter Quill & Tine, a fashionable glove line with fingertips that actually work with your devices. Bye bye, frozen digits! Women's City Gloves, $120, Quill & Tine.
And keeping all that in mind, in order to help your millennials maintain healthy eating habits in the face of high food costs, why not invest in a food delivery box for them? Depending on the service, this can mean a weekly "gift" of seasonal fruits and veggies, and sometimes meats and cheese. Just Google "community supported agriculture" or "csa" with your town's name to find one nearby.
We're by no means saying this is any replacement for a university degree, but with millennials nervous about where their skill sets will take them in the working world, it can't hurt to have a few extra tricks up their sleeves. Gifting a product like Adobe's Photoshop Elements 11 lets them develop new ways to express themselves, and yes, possibly land a fabulous job in the future. Adobe Photoshop, from $79.99(US).
Stress at any age is something to be taken seriously, and so too should stress-relief strategies, like taking the time to relax at a spa, even if it's just for an hour -- and with a massage, all the better. Wayspa.com offers gift cards for spas all across Canada, including packages for full days of delicious relaxation. Prices vary.
Whether it's a bike-sharing system (like Bixi, shown here) or a car-sharing membership (like ZipCar), for millennials who neither have the space nor the funds to maintain a regular car (or yes, even a bike), a subscription to one of these services will be incredibly welcome.
Yes, that's right: cold hard cash might not be the most sentimental of presents, but it's likely top of the list for your millennial. Between paying for rent, gas, food, and yes, the occasional night out partying, a little influx of money around the holidays will most definitely be appreciated. And you never know - they may even save some of it for the future.
Popular in the Community