When it comes to home ownership, Canada's millennials have big dreams and bigger obstacles.
A new study from global bank HSBC that looked at 9,000 millennials in nine countries shows Canada's adults aged 18 to 35 are less likely to own their own home than millennials elsewhere, including the U.S.
The U.K. and Australia also belong to this club of countries with low millennial homeownership.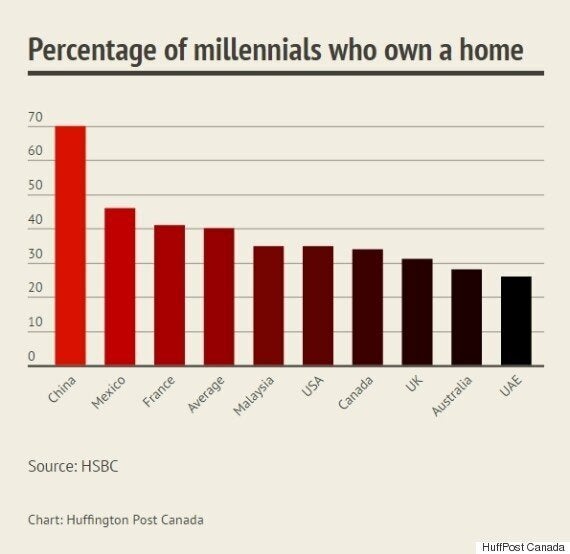 If Canadian millennials aren't buying homes like others, it's not for lack of will. Fully 82 per cent of those who don't own say they plan to buy a house in the next five years, just short of the survey average of 83 per cent.
The problem is affordability. The countries with the lowest millennial homeownership rates are also the ones with the highest house price growth in recent years.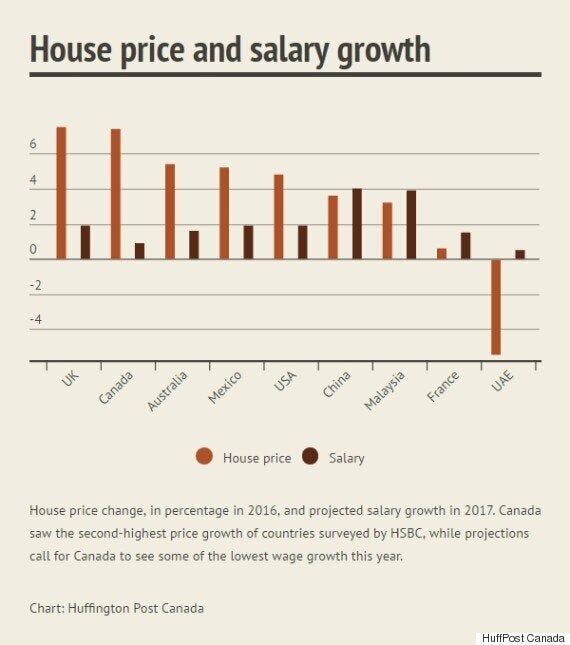 Canada has seen some of the lowest wage growth of the countries surveyed in recent years, while experiencing some of the highest house-price inflation. Affordability in Toronto is at a 25-year low, while in Vancouver, it hit its worst level ever last year.
And despite the fact that Canadians now have the highest household debt burden of any G7 country, thanks to large mortgages, Canada's millennials aren't stretching themselves like millennials in some other places.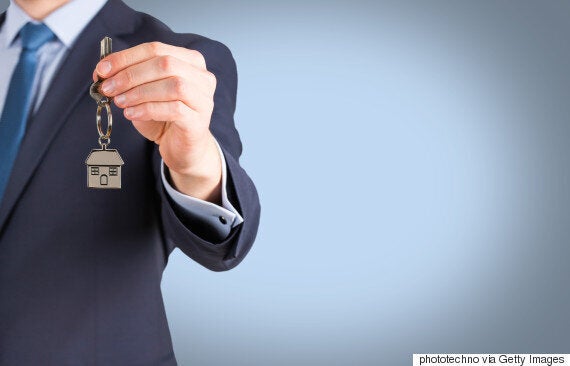 While two-thirds of millennial homebuyers in the United Arab Emirates and Malaysia said they had overspent their budget on a home, in Canada, that number was the lowest of the countries surveyed, at 32 per cent.
The survey found the world's millennials are increasingly turning to "the bank of mom and dad" to help out with paying for a home.
In Canada, 37 per cent of millennials who own a home said they had help from their parents, slightly more than the survey average of 36 per cent.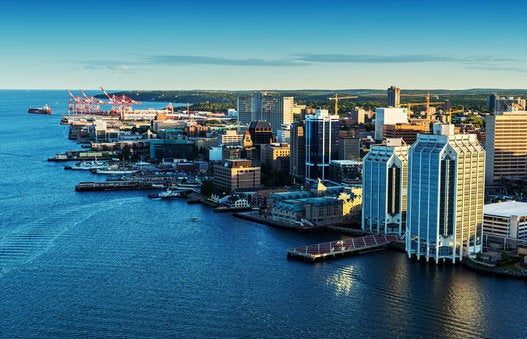 Canada's Best Cities With Houses Under $400K