I made the mistake of asking a group of middle-aged relatives over the holidays what they thought of the current generation a.k.a. millennials. "Entitled." "They spend too much time on their phones." "Lazy." All followed by maddeningly smug head nods.
While perhaps it is the fate of every waning generation to criticize the values and lifestyle of their successors, they also need a reality check. Millennials, or Generation Y, represent an estimated $2.45 trillion in spending power and have overtaken Baby Boomers as the largest, most influential group in terms of consuming and employment.
In turn, retailers with physical storefronts have had to do more to coax customers back through their doors. Think barber shops and cafes in Frank & Oak, or a blowout bar in Nordstrom's new Vancouver location — even free wifi. All of these perks are designed to bring consumers in-store and keep them there longer.
"I think the reality is brick-and-mortar will never go away because of tactile experiences, or the need to look at and feel products," says Farla Efros, president of retail strategic firm HRC Advisory. "It's about changing what shopping at brick-and-mortar looks like. That's why a lot of retailers are investing in buy online, pickup in-store."
Toronto menswear shop Gotstyle now offers "It's a Match," a makeover service to help guys look their best in their online dating profiles. Owner Melissa Austria says, "We dress you up, show you how clothes should fit, give you outfit ideas and take pictures of you in the neighbourhood on your phone so you can immediately upload to your social media and dating platforms."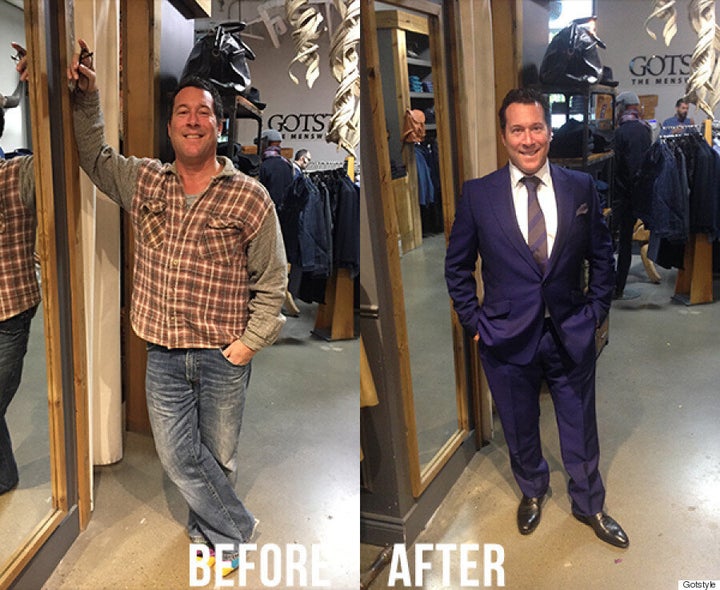 Approaches like this resonate with millennials' hunger for experiences and a personal relationship with brands. Marissa de Miguel, head of strategy at Montreal's N/A Marketing, notes, "The future belongs to pervasive brands — brands that behave like our most valued relationships. They flow seamlessly in and out of our lives; they don't just mirror our wants and aspirations, but contribute to them in meaningful ways. Brands that can provide us with this kind of experience are brands we'll open our wallets for."
The primary means brands and consumers now use to communicate is social media. Retailers can integrate customer experiences and opinions at every level, from product development to store stock to decor. On the flip side, now, as a consumer, your voice can be heard with just a hashtag. In turn, unhappy customers can band together to form digital angry mobs with immediacy, numbers and a platform that previously would have been nigh impossible.
"On average, millennials possess three or more devices. They survive on social media as their only medium of communication versus the older crowd that watches TV or reads the newspaper." — Efros
Austria echoes these sentiments: "Millennials are more connected than any other generation – 89 per cent of millennial shoppers use their smartphones to connect to the Internet on a daily basis and 55 per cent rely on social media as their primary source for shopping, news and information."
That said, it's a new breed of celebrity in an era where everyone has a camera in their pocket. As magazine, television and billboard ads go the way of the dodo, polished social media influencers, both of the globally and locally famous varieties, have become the new mode du jour for fashion marketing. If Kendall Jenner is the Super Bowl ad of the digital era, the blogger selfie is a coupon in the Pennysaver.
As internet access and social media makes millennials increasingly aware of fashion's wasteful supply chain, ELLE predicts that a growing wave of consumers will drop fast fashion for ethical fashion in 2016. "Millennials have a very high level of environmental responsibility, sustainability and giving back to the community," notes Efros.
Diana Zwetzich, co-founder of New York-based emerging outerwear label Koja, knew if she was going to sell fur in the post-digital age, she'd have to do it with social good in mind. "Koja is the opposite of fast fashion. From the start, we have endeavoured to put respect at the core of our coats, from materials to manufacturing," she tells me.
"All of our fur, skins and leather are sourced from tanneries that treat the animals humanely, are hormone-free and use their entire bodies. We are also sweatshop-free; our pieces are handmade by a team of women in Germany who have benefits and a supportive work environment."
Whether slow fashion will last as a movement or just fizzle into a momentary trend like its culinary counterpart, farm-to-table, remains to be seen. What is certain is in order to connect with millennials, you need to recognize them for what they are: disruptors with a cause.
De Miguel sums it up best: "What is certain is when an app can get you a ride in a black car for the price of a latte, when you can rent a villa next to Clooney's on Lake Como for less than a trip to an all-inclusive, you've got to realize that the rules of the game have changed. Millennials aren't just buying stuff."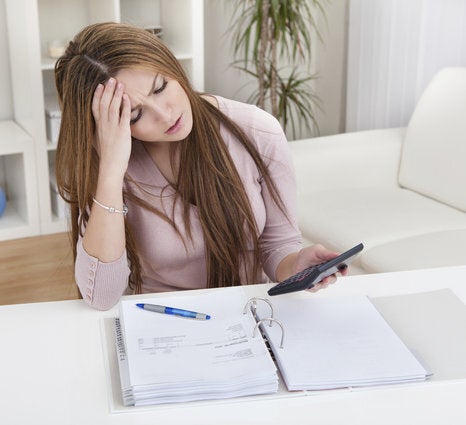 How Millennials Can Save Money