High school English teacher Julia Arbuckle remembers the anxiety she felt when she was a student at the University of Toronto. "I was stressed because I was doing an arts degree," she says, "and I thought, 'How am I going to make it in life?'" Arbuckle, 36, who has been teaching yoga as part of U of T's Art of Living Course for the past nine years, feels that everything worked out in the end and considers herself lucky to have a job.
Now, over a decade after Arbuckle graduated from university, there are even more reasons to stress over that ubiquitous arts degree. Perhaps Generation Y, defined as those currently between the ages of 18 and 33, should be called Generation Anxious because of their constant worrying over unemployment. Health experts warn that stress driven by an uncertain economic future, not to mention the incessant technology and wired lifestyles of twentysomethings, is problematic for this generation's mental health.
The anxiety is often related to work. Many Canadians say they are "underutilized" in the job market, 39 per cent being young Canadians.
Anxiety is "characterized by feelings of tension, worried thoughts and physical changes like increased blood pressure," according to the American Psychological Association.
There are health risks to emotional distress, even if someone doesn't have a full-blown anxiety disorder. Toronto-based therapist Johanna Beyers says anxiety "occurs on a continuum, from normal levels to problematic states such as panic and phobias" and that if someone feels they cannot function properly and are constantly worrying and obsessively thinking about something, that is anxiety, and it can affect the immune system.
Clinical psychologist Dr. Katy Kamkar of CBT Associates agrees that anxiety and depression can be a barrier to one's health and interfere with the desire to go to school and accomplish goals.
So, what causes anxiety? "Overstimulation" and "unresolved trauma" are some possible triggers, says Toronto psychotherapist Mike Hynes.
ANXIETY STARTS EARLY IN LIFE
Beyers says anxiety begins even earlier in the infant state when a baby needs their mother to comfort them, a process called "attachment" which helps the baby develop an "ego" which helps them manage anxiety and stress. Beyers believes that one's twenties are "a challenging, stress-provoking period, when people set out to create their own life. Most change is likely to cause anxiety because it involves a loss of the old."
Worrying about paying university tuition and the fact that many young adults are living at home longer are both causes for stress, says Kamkar.
As she explains, "Decades ago, people would go to university and it would be rather certain that people would be offered a job after graduating. Unfortunately, this is now less and less the case as there is less and less certainty about the future. Now after people graduate, there is not always a guarantee that they can find work relevant to what they studied."
As an American studying English at the University of Toronto, 20-year-old Lily Rigling worries about being able to remain in Toronto. When asked if she feels anxious often, she says, "Definitely. We all do."
"I'm really jealous of the freedom that I perceive Canadians have," Rigling says. "School is not as expensive here."
Rigling, who's from Middletown, CT, says her biggest stress is immigration issues, as her student VISA will expire after graduation, and she wants to become a permanent resident so she can attend graduate school in Toronto, possibly for journalism.
Rigling says that finishing university without a plan and moving back home is common in Canada, from what she observes with her peers, "but no one has ever done that where I grew up. I watch Girls [HBO show about struggling twentysomethings in New York City] because I'm sure that's what my future will be like."
Rigling's story shows that anxiety can lead to serious health problems: she spent most of her second year in the hospital after developing a stress-induced gastrointestinal disorder. Additionally, Rigling fainted one evening in her apartment in February from blood loss and had to be hospitalized for a tear in her small intestine. She is currently making up a credit during summer school so she can still graduate on time.
What makes Rigling feel better is doing "extensive research." She says, "It calms me to know things. I want to go to grad school so I will have to take a year off and do skilled labour before being able to apply."
Story continues below slideshow: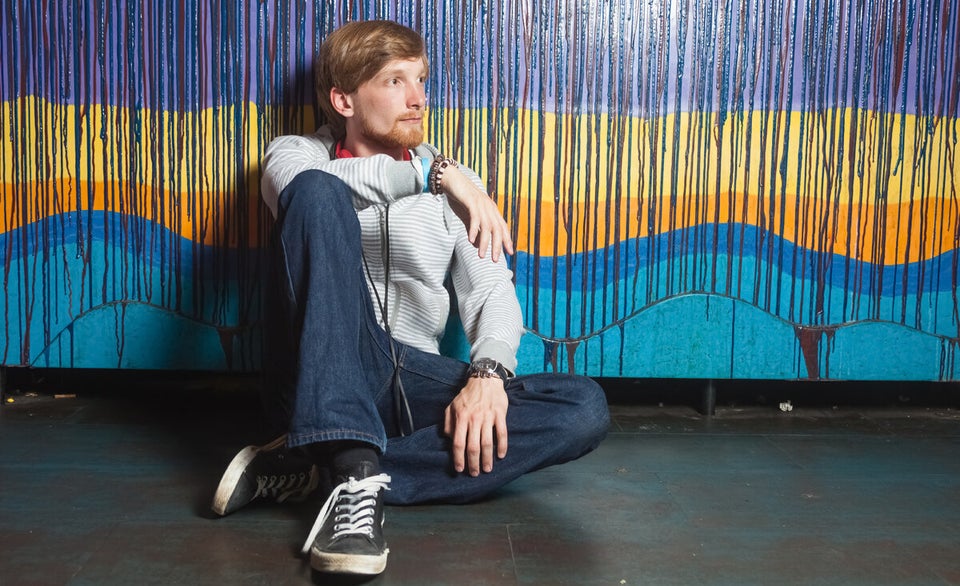 The Canadian Millennial: Survey Says
Brandon Bailey's future is definitely bright, as the 23-year-old was accepted to several law schools in Canada and the United States, including Harvard. He is headed there in the fall, and wonders about the biggest issue that he sees facing law students: how to pay back those loans.
"It kind of sucks for our age group," he says, calling loan repayment "a rampant problem with law school."
Bailey sees what he calls "credential inflation" as the biggest difference between Generation Y and their parents' generation – that a bachelor's degree is often not enough, and sometimes even a master's degree will not result in a job.
He says Generation Y has something unique: "It is a lot easier to do things in this generation. Before, without internet, high school was probably harder and more work. The problem with our generation is that it's taking more time to get to the same place. You're hitting the ground running when you're 24, not 21, and you have debt. So you start out already in debt, which is a problem that didn't exist in the previous generation."
Perhaps spending more years in school is another unique feature of Generation Y. "I know people who turned down a one-year master's for three-year master's because they are hoping there will be jobs then," Bailey says.
But the most unique feature of Gen Y is the technological advances, a possible trigger for anxiety when one's twenties are already a difficult time.
"One pressure that may be affecting this generation more than previous ones is the near-complete shift to digital technologies," says Beyers. "As [Canadian physicist] Ursula Franklin has argued, they direct how people interact with their environment. Computers do not have a human rhythm, and so something profound is changing in how people experience themselves and one another."
For Victoria Gallant, a 23-year-old dreaming of working as a television writer, Facebook is an addiction: "It's really weird because I know I have a problem because I'll have two Facebook tabs open at the same time on my computer," she says, adding that the website is her first stop when she goes online.
Feeling pressured has been part of Gallant's daily life that includes occasional visits to the gym, spending hours on Facebook, and working at a bakery – a job that she finally was able to quit recently after landing two television jobs as a production coordinator and assistant.
However, it was a long, stressful road to get there that included applying for almost one hundred jobs since last April.
"I just want to know I will have money and own a home," she says. "We were encouraged to go to university and follow our dreams. I see so many people lost and adrift, relying on their parents for money. I know so many people in the same situation as me that it's comforting but also terrifying."
Toronto-based yoga teacher Joshua Lewis believes that expecting one's life to look a certain way can create unhappiness. "Quite often we believe that a state of emotional balance is dependent on the personal circumstances of our lives following a fixed belief of what is 'good' and avoiding what is 'bad' – conforming to the picture in our head of how things 'need to be' to feel happy, grounded and secure," says Lewis. "The reality is that life rarely conforms to this fixed idea and is always changing – often toward the things we see as the opposite to what is 'good'."
Lewis calls anxiety a "complete mind and body experience" and says that yoga's focus on breathing and moving can help lessen anxiety's effects. He questions why we think living a lifestyle of constant multitasking is the only way to live. He believes that one's twenties "can come with an overwhelming sense of anxiety as we seek to make our mark and define who we are – stepping out of childhood and into adulthood." He suggests taking action toward the external world: "There's a saying 'you can't stop the waves, but you can learn to surf'."
Meanwhile, holistic healing practitioner Syma Kharal says that anxiety is a two-step process that involves "negative thoughts" first and "negative emotions" second. Kharal suggests "Mindfulness Meditation" — breathing and identifying one's thoughts without judgment. She suggests that although we can't change the job market, we can change our thought patterns and attitude.
"When a room is full of junk you have no room to put something beautiful in it," says Kharal. "Anxiety is like a bully inside your mind. If you say 'I want a cheerleader in there' that can only come by observing the thoughts and being open to solutions."
This feature was produced by Aya Tsintziras, a student in Ryerson University's School of Journalism, in partnership with The Huffington Post Canada.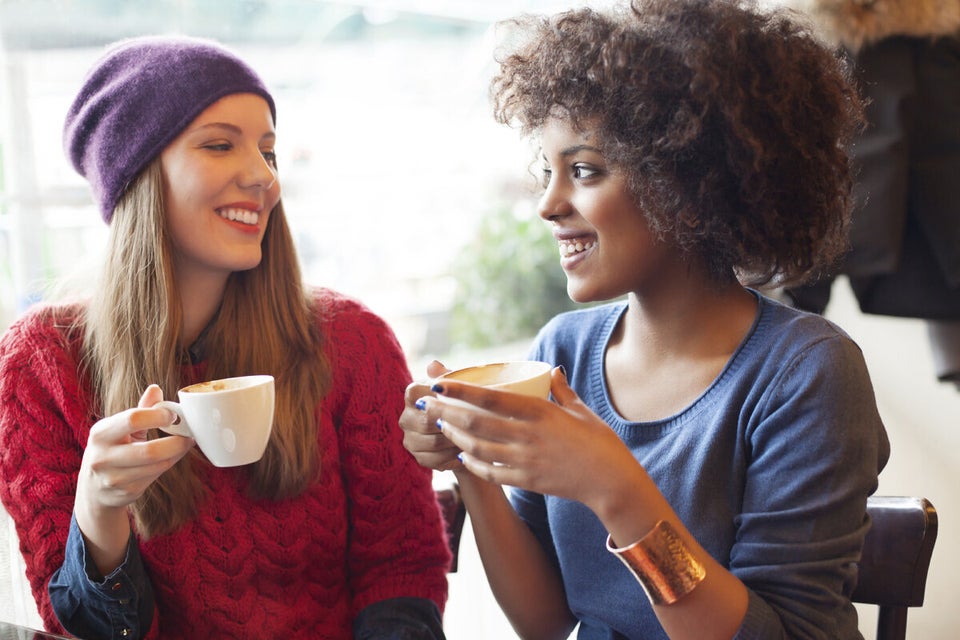 Common Stress-Busters
Popular in the Community