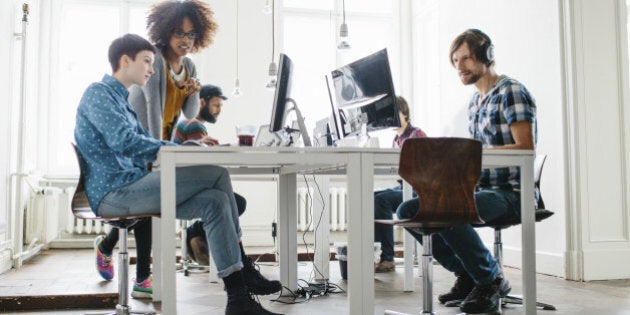 Much has been written about satisfying, dealing with and understanding millennials when it comes to the workplace. The truth is there's a lot businesses can learn from Generation Y, particularly when it comes to technology.
Technology -- and not "our company has an intranet" kind of of technology -- is not a nice-to-have for the millennial generation; it's a deal breaker. And considering that by 2030 75 per cent of the workforce will be millennials, it's something to take seriously. Millennials' technology expectations, coupled by their social media, mobile computing and app usage, are spreading into the workplace.
Millennials are social in their daily lives; it only makes sense that they want to be similarly connected at work. In fact, 56 per cent of millennials say they won't accept jobs from companies that ban social media. Additionally, 22 per cent would be less likely to join a company that did not use mobile tech, and 65 per cent would like technology as an employee benefit.
Simply put, companies that aren't integrating technology into the workplace are going to struggle to find young talent, and it's only going to get harder. Here are three things to consider for your workplace technology.
Use technology to increase efficiency.

When the rest of the world has an app for just about everything, from ordering an Uber to making dinner reservations, a form-based system can't help but seem old fashioned and inefficient. Submitting a vacation request or an expense report via a printed form is as backwards as checking your bank balance by queuing up to speak to a teller or travelling to the local music store to purchase an album so you can hear your favourite song.

Look at the areas where your company is wasting cycles because of inefficient processes, and see what tools are available to increase efficiency. This can be as simple and as cost-effective as approving the usage of Google Docs within the organization.

Create a connected and social work atmosphere.

Rather than banning social media, give millennials a voice by using collaboration platforms. A great example of a Canadian organization moving in this direction is Ottawa's Algonquin College, which deployed Salesforce's enterprise social collaboration tool Chatter as a digital communication hub.

This allows the administrative staff and faculty to share letters, news articles and other important bulletins in a simple, mobile experience. Perhaps most importantly, Algonquin is always looking to optimize and grow the solution based on user feedback, which empowers the team to do their jobs better and makes everyone feel a part of the process.

Offer flexibility.

According to the PwC Next Gen: A Global Generational Study, 66 per cent of millennials expect to be able to work flexible hours, either at home or in the office. And a 2013 study revealed that 50 per cent of Canadian millennials are willing to sacrifice something in order to work remotely more often.

Unless your company has the right tools and technology in place -- like cloud computing -- you're going to miss the boat on this as well. And keep in mind that flexibility has to be more than offering the option of dialing in by VPN. Invest in cloud computing so your team can work anywhere, anytime and stay nimble and connected. While it might seem counterintuitive to the way you've always run your business, putting some trust in your employees and let them get their work done on their own terms may go a long way in retaining and nurturing your top talent.
Drastic or subtle, making a change in your company's attitude towards technology and meeting millennials' expectations for workplace social tools and collaborative platforms will not only attract but also retain top talent and keep your business competitive for the long-term.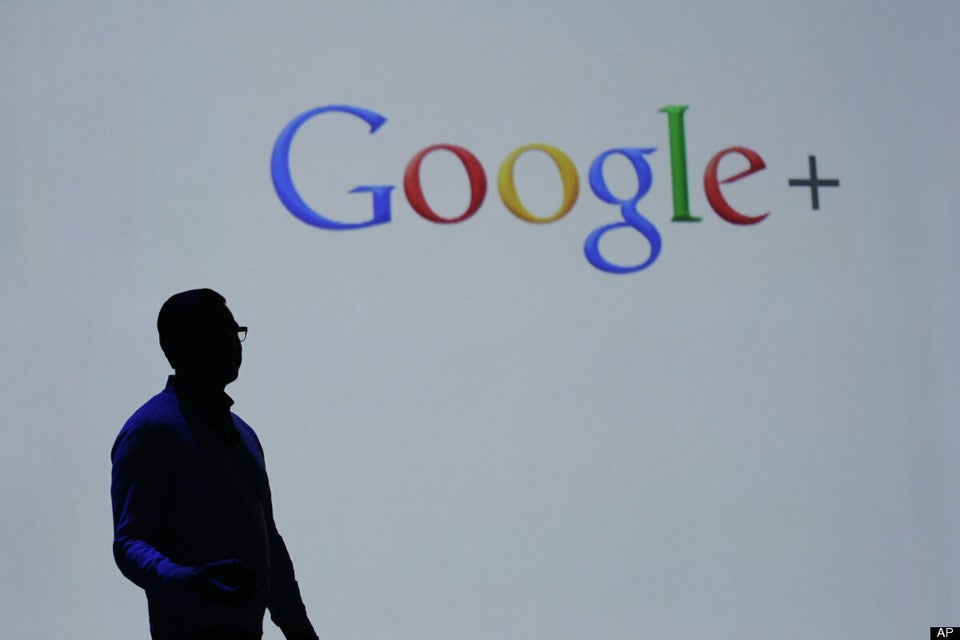 10 Highest-Paying Companies for Millennials
Popular in the Community