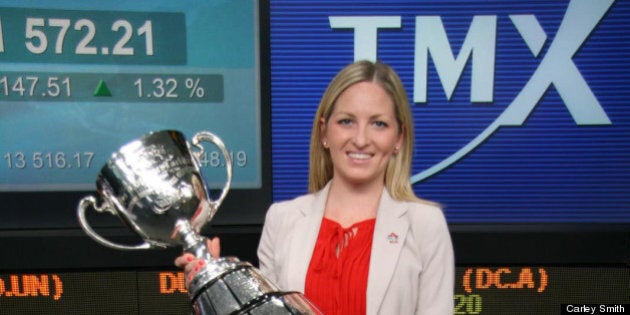 When Carley Smith graduated from a public relations program in 2006, she decided to take a decent-paying job far outside her preferred field rather than slog it out as an intern. Six years later, approaching 30 and with regret mounting, she quit the full-time gig to take a chance on a contract position.
That reignited her passion.
After Smith's public relations contract with the Canadian Football League ended in December, she struggled for four months, applying for every PR job posting she found online and cold-calling agencies. With most of her experience in fundraising, however, employers passed her by.
"That was the most frustrating, that I was trying to prove I have those skills and knowledge and I shouldn't be starting at the bottom," she said.
"If I would have interned at that time [after graduation] at a PR agency or really been aggressive in going into the career that I wanted, I don't think I would have been trying to start at the bottom at my age."
After nearly exhausting her networks, she spotted a media relations opening at Canada Post and lobbied contacts there that she made during her year at the CFL. She started that job last month.
Though she gave up stability, savings and some of her ego, the 30-year-old is finally on her chosen track.
It's not a journey her parents' generation would have chosen – baby boomers are known to opt for job stability and employer loyalty.
"They find a career early on and their generation sticks with it ... they're not bumping around. Whereas in a career like mine, and in my generation, it's quite unheard of."
Her dad, who worked in the same industry for 30 years, handed down his advice: If you're offered a job, take it.
"Whereas I really want a noble position, something where I can showcase my skills and do something I really love, his side of things is: If someone wants to offer you a paycheque, you take the paycheque."
Story continues below slideshow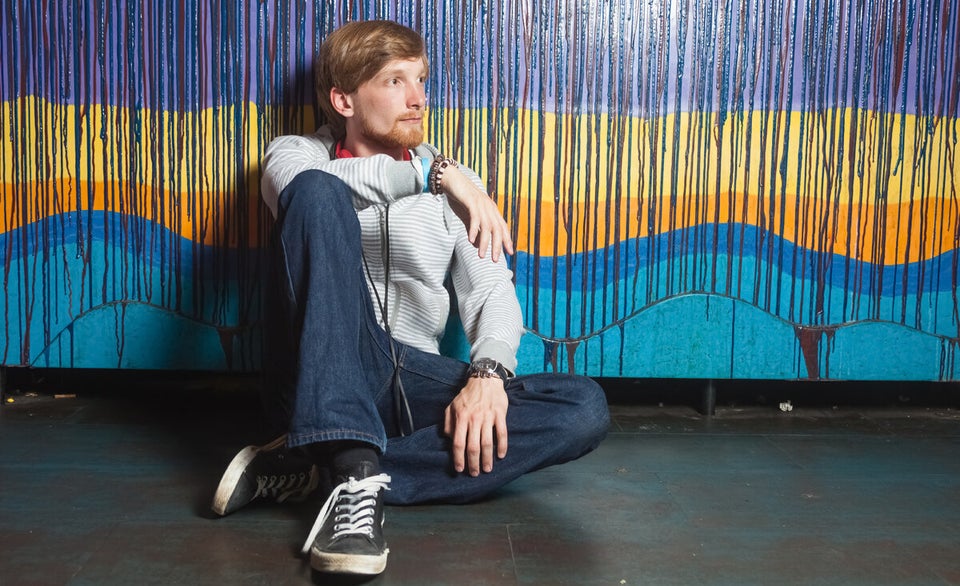 The Canadian Millennial: Survey Says
But job-hopping among Generation Y, loosely defined as the demographic born in or after 1980, is not entirely their choice either.
The search for job satisfaction is not the only reason Smith's generation is bouncing around in their careers, just as loyalty isn't the only factor driving their parent's generation to stay in their jobs for decades – and many past the traditional age of retirement.
The trend has led to some tensions between generations in the workplace, as young people grow frustrated with their lack of advancement despite their ambition and tech savvy, while older employees feel that the younger generation is labouring under feelings of entitlement that feed unrealistic expectations of the workforce.
The trends are actually aspects of the same phenomenon – a 21st century life-shift delaying both adulthood and retirement.
As life spans and education levels increase, Canadians are entering and leaving the workforce later, which leads to an overall delay in key life milestones.
Such socioeconomic trends were exacerbated by the fallout from the 2008-2009 recession, which wiped out investment values and the job market, pushing baby boomers to rebuild retirement savings and stay in the workforce longer, leaving Gen Y struggling to enter it.
"This is a reflection at both ends of the age spectrum," said economist David Foot, author of Boom, Bust and Echo.
Adulthood is being delayed into the mid-20s, while retirement age is being delayed into the early 70s, partly thanks to improved life expectancies, which have already risen by 12 years over a 60-year-old's life span.
"What that's doing is spreading out our life over longer periods so that means adolescents now, you don't leave home until your mid 20s instead of leaving in your late teens … but it's also at the other end spreading out retirement for boomers."
The 2011 census showed that 42 per cent of young adults aged 20 to 29 were living at their parents' house, a 10 percentage point increase from 1991. The average age of marriage in Canada is the highest it has ever been – 29.1 for women and 31.1 years for men. The average age of a first time mother is about 30 compared with 27 when the first millennials were born.
And at the other end of Foot's "age spectrum," Canadians' average life expectancy has reached 81, according to Statistics Canada, which also found that a 50-year-old worker in 2008 could expect to stay in the workforce another 16 years, 3.5 years longer than was the case in the mid-1990s.
The average age of expected retirement now sits at 68, according to Sun Life's annual unretirement index. That is up from 64 in 2008 – before the full impact of the recession on retirement savings was known. The number of Canadians who anticipated that they will stop working by 66 dropped to just 27 per cent in this year's survey, compared with 51 per cent in 2008.
Longer lifespans mean boomers will have to set aside more money to provide for living what could be another 20 years as a retiree, so many are motivated to continue to work both out of necessity and out of fear of outliving their savings. Others choose to keep working because they simply don't feel old enough at 65 to retire.
The unintentional effect of boomers staying in the workforce could be a delay in their children's ability to launch their careers. That in turn compounds problems their children face from graduating into a recession and its aftermath. It still feels like a recession for many Canadian youth, whose unemployment rate is twice the national average at 14.5 per cent.
That could contribute to the generation's so-called "failure to launch."
Delayed entry into the workforce could also leave millennials with far less accumulated wealth than their parents have.
That could have widespread economic repercussions. Smaller paycheques mean reduced domestic spending, and putting off big ticket purchases like homes and cars. In addition, it means fewer workers paying into pension plans on which retirees rely for income.
About a third of boomers are planning to keep working either because they haven't saved enough or because they have lost money since the recession; others do it for reasons such as self-worth and lifestyle, said Tom Turpin, president of technologies and enterprise sales at employment agency Randstad Canada.
Post-recession job seeking has been particularly difficult for Gen Y because employers prefer candidates with experience, and a high unemployment rate has left many experienced boomers searching for jobs, even those entry level positions that might have otherwise gone to a recent grad.
That leaves Gen Y with what critics call "precarious work" because economic uncertainty has led nervous employers to turn to more flexible working terms, including contracts and temporary work.
"And now the workforce has aged four or five years more, so you haven't added a lot of people in the last few years because of the economy. The jobs recovery in 2009 until now has really truly been led by the highest skilled people and the most experienced people."
Being unemployed at a young age can have long-term impacts on career prospects and can mean lower wages for many years after, found a TD Economics report released in January.
A study using 20 years of administrative university data found the average recession-era grad sees an initial loss in earnings of about nine per cent, which declines to zero over 10 years, implying a 4.5 per cent average annual earnings loss over a decade.
For all the foreboding, Lauren Friese, founder of TalentEgg, a career-matching website for recent grads, doesn't buy into the notion that she and her fellow millennials could be the first generation who are worse off than their parents.
Instead, Friese says, Gen Y's disillusionment with the career world is a case of expectations versus reality.
Gen Y grew up being told they could be anything they wanted and to find a job that fulfils their passions, she said, but now the post-recession reality has hit and they are finding it's a struggle to get a job.
"The result of these two competing things – this hopefulness and this optimism, and then on the other side, this opposing expectation that things really suck for new grads – is maybe the most damaging thing of all, that high and then that crashing low."
Friese believes part of the problem is that there is a plethora of talented grads applying for a small pool of jobs because many of them study social sciences, while the demand growth is heavily in math, engineering and other practical fields.
She believes boomers' prolonged stay in the work is only a short-term problem for members of this generation – part of society reaching a new equilibrium in what is considered "working age," in which both Gen Y and boomers are maturing at a slower pace.
"Our society is younger (feeling) than ever before and that absolutely goes for recent grads who are 21 or 22 or whatever age they are, and not necessarily ready to be working, productive adults in society.
"I think the same goes for a 65 year old boomer who is not necessarily ready to become a retiree."
The bigger issue facing the recent cohort of grads is a fundamental misalignment in their fields of study with the skills that employers are actually seeking, she said.
Those are the areas Canada's labour shortage will be most acute, Turpin said. While Gen Y may be struggling with jobs now, Turpin thinks a bigger long-term challenge for the economy is still a labour shortage. Having boomers to transfer knowledge to young people in the workplace now will help businesses prepare for that challenge, Turpin said.
"The boomers' retiring a little bit later actually works well for the skills shortage," he said. "If they all retired immediately, we would have a big problem on our hands.
"As the boomers ease out of the workforce and the younger people ease into the workforce, there's a bit of a match. Today it's a challenge, for sure, and a lot of that is economically driven and market conditions driven."
They've been labelled "generation debt" and"generation screwed," but Foot says those titles are nonsense.
"I think these people are going to turn out to be just fine, I think you have to wait another 10 years," he said.
"In the next decade, you'll gradually see them getting themselves well-established and on their way to successful parenthood and successful careers."
He points out that what he calls the "tail end of the boomers," those born in the 60s, had it even more difficult than 20-somethings today and can provide an indication of where today's Gen Y might end up. That cohort also graduated into a recession that had the effect of delaying their life events by about five years on average.
"They're the ones who really can't wait for the boomers to retire, they've been treading water behind the front end of the baby boom all this time."
Many millennials have one eye focused on making ends meet today and the other on finding that "dream job," but they are also likely to see their retirement dreams delayed, Jason Round, senior manager of financial planning support at RBC.
"The history of recessions and, going back to the 20s, depressions, it tends to be that younger individuals suffer the most, so you see unemployment amongst younger generations being impacted more by economic downturns than you might see among other groups," Round said.
That could have effects that last into millennials' own retirement saving, because not only are they starting from behind, but employers are cutting back on their pensions to cope with the impact of a baby boomer tsunami on employer-sponsored pension plans. Most employers in the private sector have moved away from defined benefit plans, which guarantee a certain level of retirement income, leaving members of this generation on their own to manage their money.
"There's a little bit more of a self-reliance or self-sufficiency required in funding their own retirement. They won't be able to take advantage of defined benefit plans to the extent that some previous generations have been able to do so, it becomes more incumbent on you to self-fund."
The number of years required to save for retirement could grow beyond what it took their parents if millennials aren't starting full-time, meaningful work until they're in their 30s, said Tom Reid, senior vice-president of Group Retirement Services at Sun Life.
Their average age of retirement could shift even later for millennials who appear to be taking longer to reach other major financial milestones.
"They're also delaying purchase of home, they're delaying other financial commitments, they're maybe paying off student debt during that time, which wasn't as big an issue for the boomers because their relative cost of tuition wasn't as big."
"I don't subscribe to the theory that its going to be doom and gloom for the millennials. In fact, I think its going to be quite the opposite; it will just be later starting than my generation or my parents' generation."