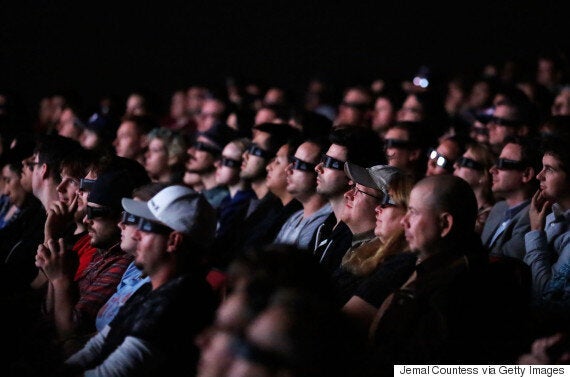 For film festivals, you could say these are the best of times and the worst of times. Call this story a Tale of Two TIFFS.
The first is the Toronto International Film Festival, which in 2016 attracted over 500,000 film lovers, 5,500 industry delegates and 1,300 accredited media to 1,200 screenings, including 296 full-length feature films.
The other is the just-completed Tirana (Albania) International Film Festival, which held far fewer screenings watched by single-digit thousands.
The Toronto Festival, by many measures the world's largest and most successful, is not without its critics -- most notably Variety Chief Film Critic Peter Debruge, who scathingly described the 41st edition of TIFF as "a dumping ground" and as "a giant black hole, gobbling up movies and sponsors and countless hours from 3,000 volunteers... for what?"
The Tirana TIFF, on the other hand, has as its most severe critic its founder, Agron Domi, who, after 14 years, fears that young people -- not just in Albania, but elsewhere -- may be losing interest in experiencing films in cinemas.
In an age of digital media and streaming video, there is some evidence that film festivals generally may be in decline. U.K.-based film festival expert Stephen Follows, who has conducted extensive research on the subject, says that the number of festival worldwide peaked in 2009. This is not to say that there is a shortage of festivals today -- Follows counts 2,954 "active" festivals, defined as events that have run two consecutive years or more.
Young people -- not just in Albania, but elsewhere -- may be losing interest in experiencing films in cinemas.
In many ways the Toronto and Tirana festivals represent two ends of the international film festival universe in terms of scale and reach. Yet each, in some respects, is attempting to address similar issues and challenges. To explore this I attended both TIFFs this fall and questioned their respective festival directors and CEOs.
Piers Handling, who assumed the role of director and CEO of Toronto's TIFF in 1994, runs an organization that is technically a charity. And it does some great work in areas like film preservation and community outreach.
But in reality, it has many of the attributes of a medium-sized business, including a $40-million annual operating budget and more than 150 full-time employees. Like any good CEO, Handling not only manages the festival's many moving parts, but also spends a good deal of his time thinking strategically about the future.
"I can't foresee a day in the coming decades when traditional film festivals of our size and importance go out of fashion," he responds. "With the recent turn towards 'event' culture, festivals are becoming more, not less, attractive to audiences and partners. The big ones - Cannes, Toronto, Sundance -- are a bit like the Super Bowl, Olympics or World Cup. We attract significant attention, acting as a media tsunami (for the industry)."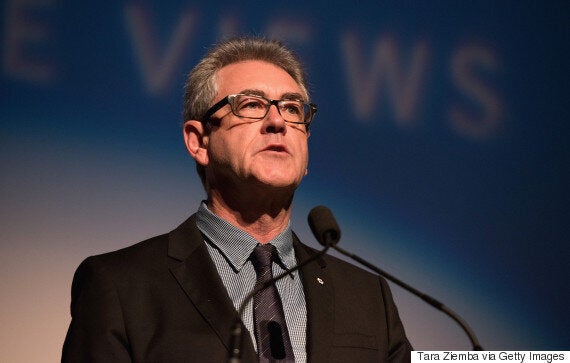 Tirana TIFF Director Domi (whose family, incidentally, comes from the same Albania village as retired NHL enforcer Tie Domi) says he would settle for just making a few waves.
Albania only emerged from a particularly oppressive brand of communism in 1991, which has presented Domi with some unique challenges.
"We really didn't have a film culture here. Film distribution was severely restricted and content was controlled," Domi says. "That's changing -- we now have two film schools -- but my observation is that young people, in particular, are more interested in streaming video than the experience of going to a cinema. This is compounded by the fact that we don't actually have many cinemas in this country. It is a real problem for us."
What isn't a problem for Domi is getting directors and distributors to submit films. Despite the fact that he imposed an entry fee for the first time, Domi received 1,400 submissions and screened 200 films in nine days. Some of the films were by notable directors like the UK's Ken Loach, who showed his new work "I, Daniel Blake." Also among the films screened this year was a short, Clouds, by Canadian director Diego Maclean.
"We have had many Canadian films over the years, right from our very start," said Domi. "I have been very fortunate -- one of Canada's great directors, Denys Arcand, has been an invaluable adviser and friend to our festival over the years."
Only time -- and the evolving film-watching habits of millennials -- will tell.
But how does Domi plan to address his worries regarding young people possibly turning away from the in-theatre experience?
"This is a dilemma. It is certainly something we discuss. We have looked at the Athens Digital Film Festival. We have also started to put our films from previous years online -- many of the directors and distributors have agreed to do this, I think because most of them really want their films to be seen. But," Domi adds with a shake of the head, "to be honest I want these films to be seen on big screens. I would like even bigger screens!"
Handling says the Toronto TIFF has also experimented with online and streaming.
"We have already piloted some of these ideas, making a film available online at a cost for a limited audience and sharing the revenues with the rights holder. Some of our short films have been streamed during the festival," he adds. "Interestingly, the industry has not proved entirely receptive. Even younger filmmakers want to explore the traditional models first. I thought this would change but it has not -- yet."
And what of other festivals that have tried to change the model?
"We have watched as others have experimented in this area," Handling responds. "None has been successful. We are all still experimenting. Despite current developments and the fast-changing digital environment I still think it is necessary for people to meet physically to network, publicize and see films."
Domi would agree. Only time -- and the evolving film-watching habits of millennials -- will tell.
Robert Waite teaches graduate courses in the School of Media at Seneca College in Toronto.
Follow HuffPost Canada Blogs on Facebook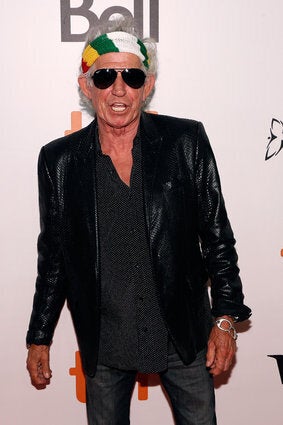 TIFF 2016 Photos
Popular in the Community