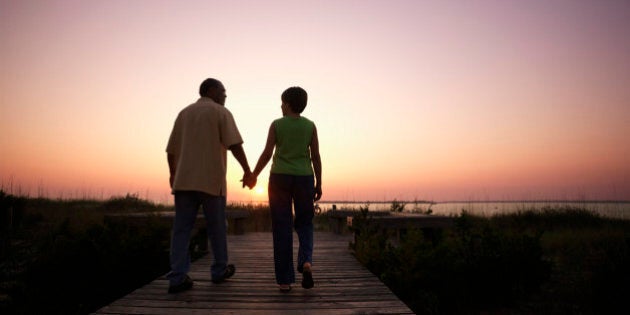 Though some of them may have a hard time believing it, the Canadians retiring today are the lucky ones. Their offspring face a "steep decline in living standards" as they head to retirement, CIBC World Markets warns.
Responding to the debate sparked last week about reforming the Canada Pension Plan (CPP), CIBC deputy chief economist Benjamin Tal issued a note that sought to avoid the political dogfight while arguing that "a change to the system is essential."
The people retiring today — those born during or right after the Second World War — will typically see almost no decline in their standard of living as they leave the workforce. The lower cost of living in retirement, coupled with sources of income such as Old Age Security, the CPP and private retirement plans, means these a vast majority of these retirees will see almost 100 per cent of their pre-retirement income, Tal writes.
Not so their children. The Generation-Xers and Millennials whose retirements are still decades away will see their incomes fall. Under the existing system, Canadians born in the 1980s can expect to see a 30-per-cent decline in their standard of living upon retirement, Tal wrote.
Six in 10 Canadians born between 1985 and 1989 will see at least a 20-per-cent decline in living standards, he added.
"In contrast, that fate was faced by only a quarter or less of those born during or shortly after [World War II]."
"Add it all up, and there are some 5.8 million working age Canadians who will see more than a 20-per-cent drop in their living standards upon retirement," Tal concluded.
"That's why the time to act is now."
It was an idea out of left field for the Conservatives, who have staunchly opposed expanding the government-run retirement plan, but now plan to study voluntary contributions over the summer.
The Liberal Party has accused the Tories of lifting the idea from its 2011 platform.
For many Canadians, growing debt loads and shrinking savings rates mean retirement seems a less-and-less realistic prospect.
The survey also found Canadians are among the most likely people to spend all their savings before they die, leaving nothing for their children to inherit.
Some 27 per cent of surveyed Canadians agreed that you should "spend all your money — and let your children create their own wealth." Seven per cent disagreed.
That compares to a global average of 21 per cent agreeing you should spend all your wealth, with 13 per cent disagreeing.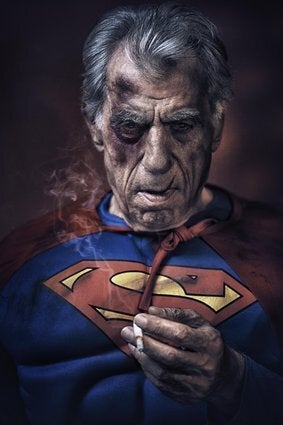 Photographer Imagines What Superheroes Would Look Like Retired
Popular in the Community