If you're a fan of brunch like we are, it's fair to say mimosas with OJ and bubbly can get kind of dull.
Of course, we're always fans of the classic, but with summer around the corner, it's time to take your basic mimosa to the next level. With different types of booze, fresh and frozen fruit and fresh juice, you can easily change the taste (and look) of an average mimosa.
Below, we've rounded up 25 of our favourite summery (and some holiday) mimosa recipes from classic blood orange to grapefruit to even ones made without the champagne. Cheers!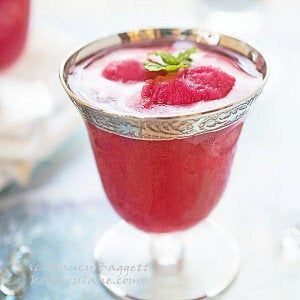 25 Mimosa Recipes For Summer Brunch