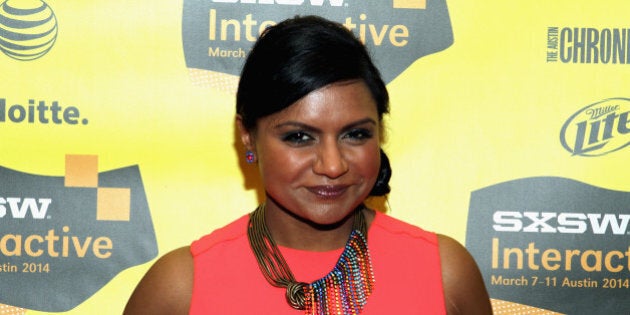 "I'm a fucking Indian woman who has her own fucking network show," exclaimed an exasperated Mindy Kaling at the SXSW conference in Austin, Texas, when asked by a member of the 2,000-person crowd why there aren't more women of colour on "The Mindy Project."
"No one asks any of these other shows that I adore -- and I won't name them because they're my friends -- why no leads on their show are women or women of colour, but I'm the one who gets all of these things.
"It is a little insulting. I don't run the country, I'm not a political figure, I'm someone writing a show and I want to use funny people. What should I be doing? It's a little frustrating to me," Kaling continued.
"People have a higher expectation for me. They say, 'why aren't you doing more?' The answer is: I always want to be doing more, because people should always be doing as much as they possibly can. But my full-time job is not a casting director of 'The Mindy Project,' my job is producer-writer-star."
Being Kaling, she did this quite sweetly, and reassured the well-meaning questioner who was somewhat aghast at the response. But her gender and race are obviously issues that come up more than she'd like.
"I have to leave my job to go talk about how women need jobs as a woman of colour," she recounts at one point to panel interviewer Anne Fulenwider of Marie Claire. "And if I say, 'I have to do my job,' then they say, 'but you're not supporting women then!' 'But I have to do my job.' 'Well, then screw you!' My life is constantly disappointing people politically."
She adds that she's rather jealous of her male colleagues who aren't incessantly compared to each other like women in entertainment are.
"You don't hear, 'Is Will Ferrell too Steve Carell-y? Is Danny McBride too Aziz-like? There's this mentality that there can only be one woman who is successful and funny and running their own show and if there's more than that you must hate each other, and no."
Kaling, who attributes her success to her "singular, crazy Richard Nixon-like focus" and said she's currently working on a second book, has been on network television since she was 24. She began as a writer-star of "The Office" (Kelly Kapoor 4evah!) before graduating to become the boss of her own show, "The Mindy Project," which she told the crowd has been picked up for a third season.
"It's challenging to get your own show, no matter what. I've only lived my life once so I can't compare it," she said when asked earlier by Fulenwider about how much her race and gender may have hindered her.
"One of the things that has been helpful to me is that I try to not to think that much about the fact that I'm an Indian-American. So many people will look at me and think 'you're different from everyone else.' But I can't. I can't think about my legacy, it's a distraction. I don't want to deny who I am, because it's so important to me, but I can't rely on it.
"In New York coming up as a standup, people will think you're not funny because of the way that you look, so you say, 'I'm not going to think in these terms at all.' You have to ignore it. That's my advice to people. You can't get hung up on thinking, 'Am I the victim of this situation?' No, I'm in charge of it."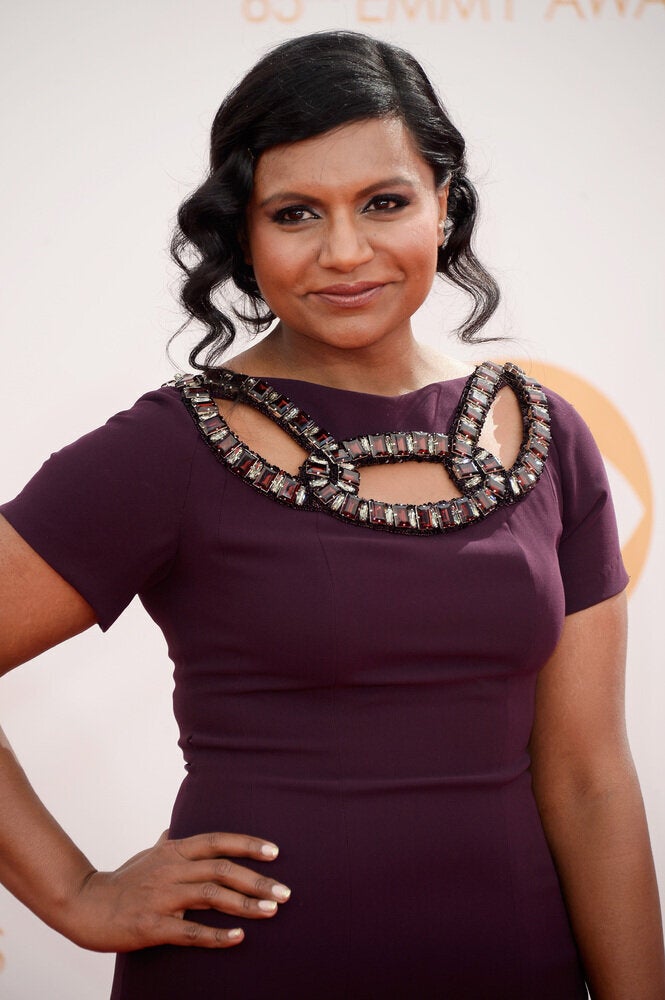 We ♥ Mindy Kaling
Popular in the Community