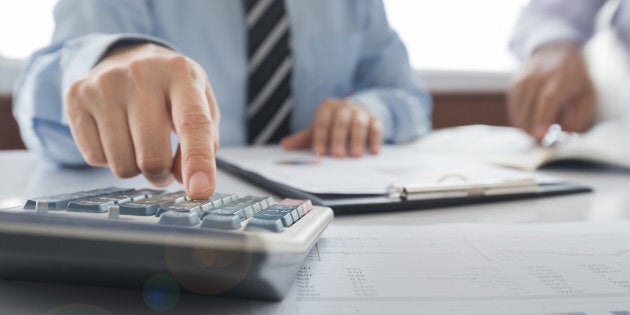 An Ottawa-area labour council that set up a hotline for workers to allege "minimum wage bullying" says it has reports of businesses that are not paying the province's new $14-an-hour minimum wage.
The Ottawa District Labour Council established the "hotline" last Friday. It allows workers to complain anonymously about employers retaliating against workers over the province's new minimum wage, which came into force on Jan. 1.
In the three days since the campaign went live, the council says it has received complaints about "several dozen" businesses, mainly in the Ottawa area but also as far away as Toronto, Hamilton and Elliott Lake.
And while the vast majority of complaints have been about companies that violated "the spirit" of Ontario's new rules — such as by removing paid breaks — council president Sean McKenny says more than one complaint has alleged actual violation of the labour laws.
In some cases, employees have alleged the new minimum wage law "is not on the paycheque," McKenny told HuffPost Monday.
He said some employees have been too afraid to speak up about the lack of a raise in the new year.
The labour council plans to verify any claims before taking action, which it says will include outing employers on social media.
"Then it will be up to the general public to decide if they frequent that business," McKenny said, noting his council won't be calling for boycotts.
Labour Minister Kevin Flynn noted that the vast majority of businesses are complying with the new law, which saw the minimum wage jump to $14 per hour this month, from $11.60 beforehand. The province's minimum wage is scheduled to rise again next year, to $15 an hour.
'Bullying' of employees
Both Flynn and Ontario Premier Kathleen Wynne have used the word "bullying" to describe the reaction of some businesses to the wage hike.
In one highly-publicized case, Tim Hortons franchisees in Cobourg, Ont., who happened to be the children of the company's billionaire co-founder Ron Joyce, were called out for cancelling paid breaks for employees, and requiring them to shoulder a share of the cost of their health and dental benefits.
But other instances, such as an allegation that a Tim Hortons location in Scarborough had banned workers from taking tips, would amount to actual violation of the law, Flynn said.
Watch: Wynne says "creating fairness" drives her policies as premier
​McKenny said that at some businesses, minimum wage workers are being "used as pawns" in a political dispute.
"If you're really angry at a premier, there are other ways to express that than to try to turn workers against that premier or government," McKenny said.
He said he's "hopeful" that public pressure will convince some employers to back off measures that harm their employees. He cited the example of Ottawa-area fruit and vegetable chain Rainbow Foods, which he says put on hold plans to suspend paid breaks after public pressure.
"Some businesses are being moved by all the attention," McKenny said.
The Ottawa District Labour Council's "minimum wage bully hotline" can be reached at (613) 233-1251, or by email at minwagebully@ottawalabour.org.
— With a file from The Canadian Press