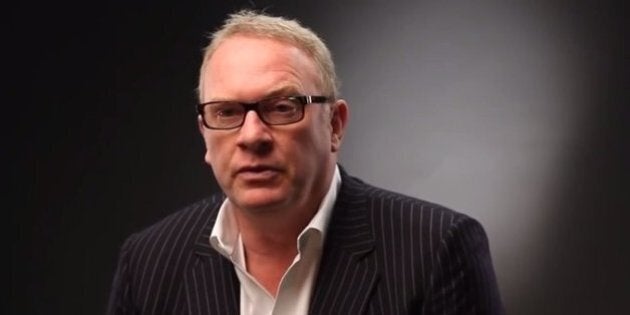 We knew things had been getting tense in Canada's resource sector lately, what with that whole price collapse thing, but it's time to call officially for everyone to take a chill pill — before more fist fights break out.
That's apparently what happened at the TD Securities Mining Conference in Toronto this week, when Clive Johnson, CEO of B2Gold Corp., got into what was (by all accounts) an honest-to-goodness fist fight with TD Securities analyst Daniel Earle, right there in a fancy business-district restaurant.
"Clive came off second best and today has a black eye and a pair of broken glasses for his troubles," the blog reported.
Both TD and B2Gold's Johnson confirmed the incident took place, but wouldn't elaborate, the Post reports. TD is reportedly "taking appropriate steps" to address the incident.
Apparently it was all about an "attractive" waitress and the fat tip she got. According to a follow-up post at IKN, Johnson was chatting up a server whom he had "tipped pretty heavily," when TD's Earle said to him: "You know she's only talking to you because of your wallet."
According to IKN, Johnson lost it.
"What the f--- did you say?" the CEO responded. Johnson took Earle in a chokehold, which bystanders broke up. He then went after the TD analyst again. He punched Earle in the face, paused, and punched him in the face again.
Earle then returned a punch, and Johnson went down, and that's how the alleged ego-driven fight came to an end -- almost.
The Post reports that 10 or 15 minutes later, Johnson went after Earle again "but was restrained by staff was broken at the restaurant."
"You expect that behavior from a bunch of 19-year olds not the CEO of a public company," a witness told the newspaper.
"The next day Clive was seen marketing in the meeting rooms and by-ways of Toronto with a well-formed black eye and broken glasses," IKN reported.
So far, neither the B2Gold CEO nor the TD analyst have lost their jobs.
In Johnson's defense, B2Gold stock has lost 29 per cent of its value since a peak last year, and the very same day the fight took place, Goldman Sachs downgraded the company to "hold" from "buy."
News like that can put anyone on edge.