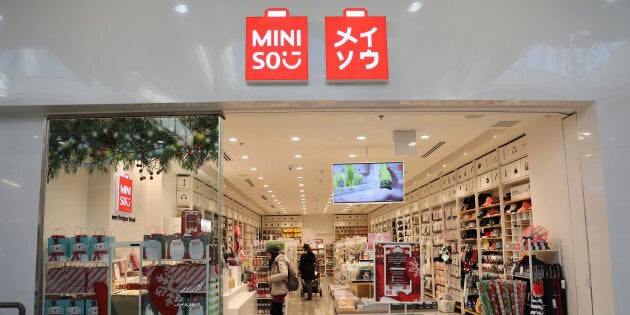 Retailer's aggressive expansion seen as potential threat to Dollarama
Toronto the top North American city for new retail brands
'Asian invasion' promises to change the face of Canadian retail
Things might be looking decidedly shaky in the brick-and-mortar retail world these days, and Canadian retailers — from Sears Canada to Le Chateau — have not been spared the carnage caused by the rise of Amazon.
But in the midst of this shift to online retail, Canada is seeing a tidal wave of new brick-and-mortar retailers entering the market, hoping to take a chunk of the business in one of the fastest-growing developed economies in the world.
In one sign of the confidence global retail investors have in Canadian shoppers, discount retailer Miniso says it plans to open 500 stores in Canada within three years. That's nearly half as many as it has in its home market of China, though it's just one part of an ambitious plan to grow to 6,000 locations worldwide.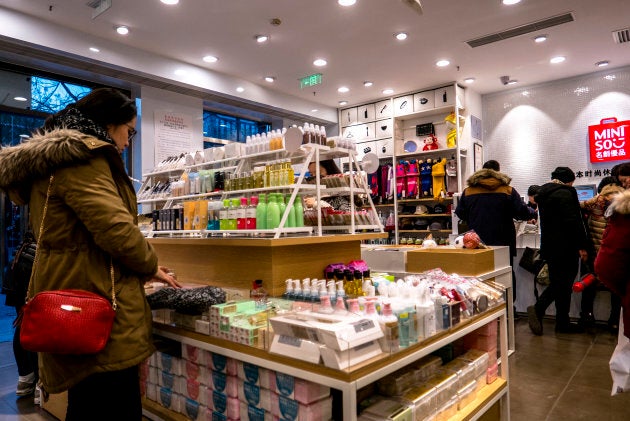 Since it opened its first Canadian store in the Vancouver area in the spring of 2017, Miniso — founded in 2013 by a Chinese entrepreneur and a Japanese product designer — has grown to a dozen stores in Greater Vancouver, 11 in Toronto and southern Ontario, and a handful in Montreal, Calgary and Edmonton. It expects to have 100 stores up and running in Canada by the end of this year.
The chain's basic concept is low-cost items combined with appealing design. It sells apparel, cosmetics, household goods and electronics in the $2.99 to $34.99 price range — not exactly the dollar store's range or selection, but close enough that many market observers say it's Dollarama and similar chains that will feel the pressure most from Miniso.
The rapid pace at which Miniso is expanding across Canada may remind some observers of another hasty retail expansion, and one that did not end well — Target's move north of the border, which saw the Minnesota-based retailer quickly open 133 stores across Canada, before shutting them down just as quickly, having sunk billions of dollars into the failed expansion.
Watch: Amazon's cashier-less grocery store is officially open (story continues below)
But market observers are optimistic about Miniso's chances.
"I think there's an opportunity for someone to come in and say: We know you want inexpensive stuff, but that doesn't mean that you can't have nice design at the same time — kind of like what Ikea did for furniture," said Doug Stephens, a retail industry futurist with Retail Prophet, as quoted at the Toronto Star.
"If Miniso gets it right ... I think they could take a chunk out of Dollarama."
For its part, Dollarama doesn't seem worried. The retail chain, which has some 1,000 locations in all 10 Canadian provinces, doesn't see Miniso as direct competition, given the higher prices at the newly-arrived chain.
"We will consider them as competition as we consider all the other retailers in Canada as competition. But there's nothing for us to react to at this time," CEO Neil Rossy said last December.
Like the other "Asian invasion" retailers, Miniso is following a simple expansion pattern: Break into the Toronto and Vancouver markets first, then expand to the rest of the country.
The trend is part of what is making Toronto and Vancouver among the hottest locations in the world for retail expansion — and reshaping Canada's shopping scene along the way.
According to a report released this month by commercial real estate agency CBRE, Canada is a top magnet for international retail investment, with a record high 40 new international chains opening up shop in the country in 2017.
All 40 established a presence in Toronto, placing the city first among North American cities for new retail chains, well ahead of New York or Los Angeles. Vancouver saw 11 new retail entrants in 2017, CBRE's data showed.
"Luxury brands were a key driver of expansion into the Americas, with a sizable proportion of these brands opening in Canada, particularly in Vancouver with strong demand from local consumers within the city's growing high-income bracket and from affluent Asian tourists," CBRE noted.
Toronto, meanwhile, is "gaining in appeal as a global gateway city," CBRE reported.
That's despite the struggles of many traditional retailers in Canada, perhaps best exemplified by the collapse of Sears Canada, which closed its last stores at the start of this year.
Yet the situation isn't as dire in Canada as it is in the U.S. One clear example: The Canadian part of the Toys 'R' Us chain survived the parent company's bankruptcy, and will live on under new management.
There are many reasons for Canada's stronger retail performance compared to the U.S., from a middle class that has more spending cash to slower adoption of online retail, to a "wealth effect" created by rising house prices.
But many market analysts note that Canada never built as much shopping space per capita as the U.S. did, meaning stores have a larger pool of customers in Canada than they do in the U.S. That may be helping them weather the shift to online retail better than their U.S. counterparts.