Cultural appropriation in high fashion has been a hot topic of late and not even Vogue can escape it.
The Victoria's Secret model, who's white, wears Japanese clothing and hairstyles. On the cover, the 31-year-old sports an elaborate hairdo that's inspired by traditional Japanese hair. Inside the issue, Orlando Bloom's ex wears a full-on Geisha outfit including a floral kimono and slippers. Miranda also wears a samurai-inspired outfit underneath a shearling coat ('cause, why not?)
Even though Miranda is popular in Japan, some fans were angry with the fashion magazine for putting a white woman in Japanese clothing, reports RocketNews 24. Others were upset that Vogue Japan didn't use one of the many successful Japanese models (ahem Tao Okamoto!) to pose for the special anniversary issue.
Photographer Mario Testino, who shot Miranda for the issue, defended his vision for the photo shoot:
"I wanted to represent ancient and modern Japan with these three characters," he said. "Japan has geisha and samurai, as well as manga, and I hoped to express these themes through Miranda to the Japanese people."
What do you think of the cover?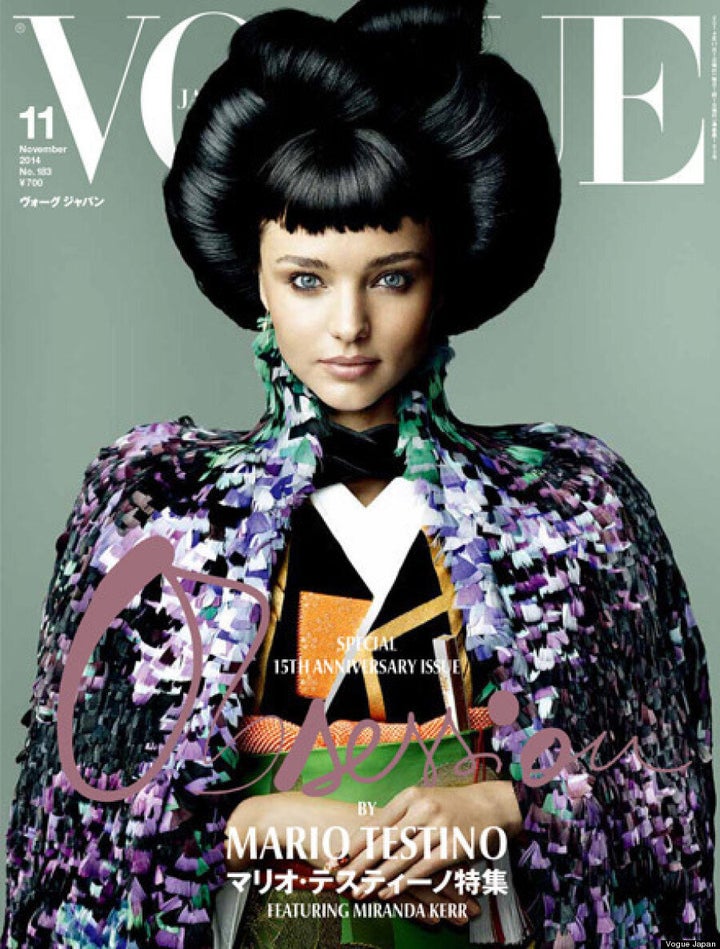 More fashion controversies: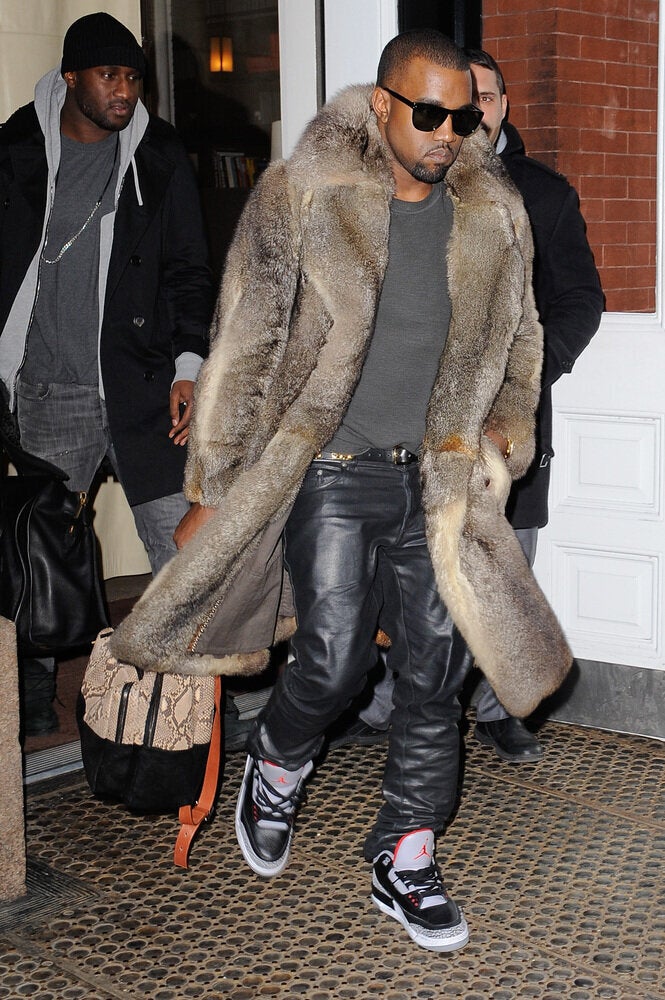 Craziest Fashion Controversies & Feuds
Popular in the Community