I was already having a very tough year. My grandpa had passed away a few months earlier, and I was learning how to deal with grief and loss. I was struggling with anxiety and depression, and hadn't started therapy or medication. Just when I thought I couldn't feel any lower, I found out at 21 years old that I was pregnant with a child I had not intended to have, nor did I want to keep.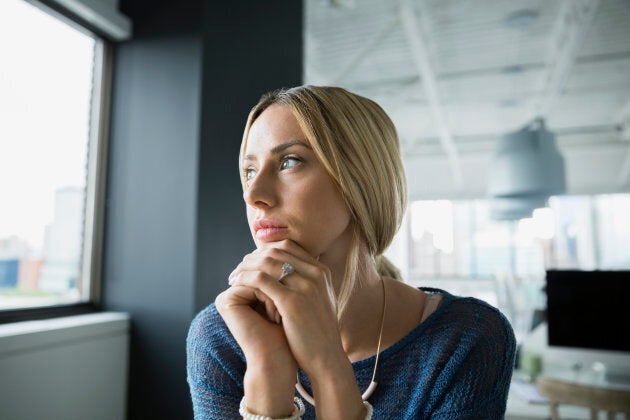 I had casually walked into the pharmacy a few moments earlier to get a pregnancy test "just in case." I was on birth control and thought that although I hear of these things happening, it couldn't happen to me. As I frantically checked what two lines on the test meant, I felt my heart drop. The kind of feeling you get when you're at the top of a roller coaster and the car begins to fall. That feeling is still with me to this day, and a part of me thinks it will never go away.
Two days later it was Christmas Day. What had always been the best day of the year for me I was now celebrating with the few friends left in town over the holidays. Halfway through dinner, I looked at my friend who knew of my situation and said I needed to leave. I was experiencing a pain I had never experienced before, something so terribly agonizing I can't do it justice with words.
Over the next 24 hours I continued to endure this pain. I started to bleed. As I lay awake at night gripping my stomach, I scrolled through the internet searching for what this pain was and why was I bleeding. By now, some people reading this may know what I will say next, but I was young and uninformed about what a miscarriage was. It hadn't occurred to me this is what was happening.
I hadn't even dealt with the fact that I was pregnant, and already I had to swallow the possibility of losing the baby.
As I rode to the hospital I was terrified at what was going on. I hadn't even dealt with the fact that I was pregnant, and already I had to swallow the possibility of losing the baby.
The hardest part was not having any control over what was happening in my body. The multiple visits to the emergency room, the ultrasounds, the unknown diagnoses, the pain (and having to endure it without medication) — they were easy compared to losing control over my body. As a woman I felt like it was a part of my identity to be able to give birth to a child. I felt like my body had betrayed me, or I wasn't hospitable enough to the fetus inside of me. I felt like I was a bad mother before I had the chance to become one.
I want to point out that whether or not I intended to keep this child is secondary to the pain I felt having a miscarriage. It was not "for the best" or "fine because that was going to be the end result, anyways." This was the worst experience of my life regardless of what my intentions were.
Looking back on this seven months later, I can say that everything happens for a reason, and I believe this too happened for a reason.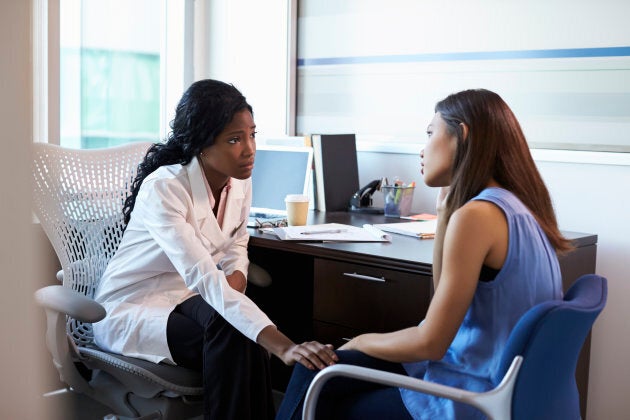 Having a miscarriage and feeling an immense amount of guilt thrust me deeper into depression. I felt worthless and broken. However, it was my visit to the OBGYN when I asked for psychological help. I knew I couldn't get through this on my own and I needed more support to do so. After months of therapy and medication I can say proudly that I can now look at a pregnant woman without anger and sadness, something I couldn't do on my multiple trips to the OBGYN. I still can't talk about the experience without tearing up, but I can talk about it in the first place.
In a way, I am thankful for the experience because it has allowed me to grow as a woman and as a person. And while I would never wish this on anyone, miscarriages are far more common than we care to think. Miscarriages are the most common complication in pregnancy, and affect between 12 and 24 per cent of all pregnancies according to The BMJ medical journal.
I now know that having a miscarriage does not define me as a woman. I am no less important or tainted because of something that happened to me out of my control. And while losing control is incredibly scary, it has shown me how strong and resilient I am. It has strengthened relationships with those who helped me through this time, and proven to me that many women may be hiding a secret burden. I am taking back control in my life by sharing mine.
A note from my therapist, Jaclyn Mestel:
Elizabeth, your strength and honesty in writing this blog is magical. You started off this journey feeling like you had a big secret that no one would understand and everyone would judge. You are now using your understanding of yourself and your healing to help others heal.

You are an inspiration to all the young girls who will identify with you. I am so proud of you and it's beautiful to watch you be so proud of yourself.

Like you said, our experiences happen for a reason and if your open to finding the purpose then it can bring great change to your life.

Thank you for sharing your story. You are brave and confident and it was an honour to watch you evolve.
Have you been affected personally by this or another issue? Share your story on HuffPost Canada blogs. We feature the best of Canadian opinion and perspectives. Find out how to contribute here.