The group and its annual event abides by the "beauty with a purpose" credo, and will replace the bathing suits with a "beachwear" event instead.
"There didn't seem to be a purpose to have the swimsuit," said Chris Wilmer, national director of Miss World America and Miss United States, to ABC News. "Pageantry is an age old industry and I think with [Miss World chairwoman Julia Morley] getting rid of swimsuit and making it more of a lifestyle competition sends a strong message and I applaud her for it."
But, this isn't the first time the bikini contest has been dropped by the Miss World team. The pageant executives altered that section of the competition in 2013, out of respect for the Muslim modesty observed by the event's host country of Indonesia. Similarly, though the bikini judging and scoring has not been televised since 2001, it remained a controversial issue for critics who dubbed it "sexist" or did not see its connection to the contested goodwill ambassadorship.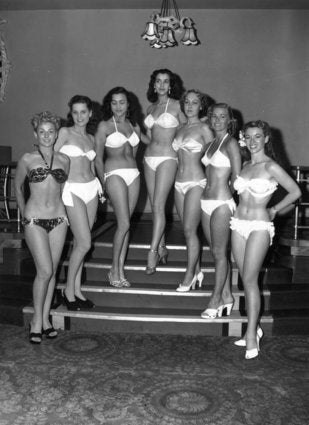 Miss World over the years