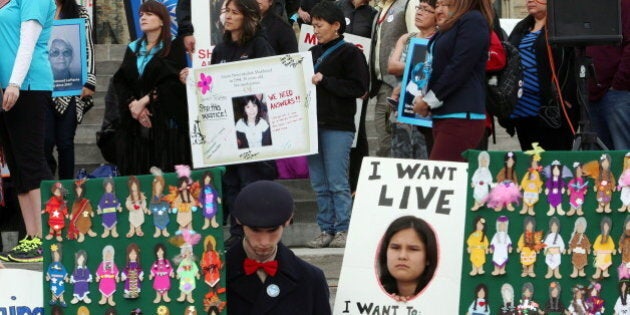 It keeps happening. Young, aboriginal women across Canada found dead or severely beaten. But for them, and the families of the 1,200 missing and murdered indigenous women, last week's announcement of a federal government inquiry offers a rare moment to celebrate.
It was an emotional week for those of us who have been working on this issue. First, there was the announcement of the inquiry. Then, just days later, came the news that that Raymond Cormier was arrested for the senseless and brutal murder of Tina Fontaine, the 15-year-old First Nation teenager from Manitoba who seems to have been the catalyst for a new kind of awareness around this issue in Canada.
Now, it's time to reflect, once again, on my own story -- the death of my baby sister, Ada Brown in 2001 -- and to pause to worry about the three women still missing from our own Tahltan community. We have all been touched by this tragedy and many of us have been working for decades to see this inquiry happen.
Back in 2003, when as president of the Native Women's Association of Canada, we launched the Sisters in Spirit campaign, none of us could have imagined we would hear these words from a prime minister. But we heard them this week from Justin Trudeau: "The victims deserve justice, their families an opportunity to heal and to be heard. We must work together to put an end to this ongoing tragedy."
Bravo, prime minister. Thank you for your leadership in taking the first step towards addressing this tragedy of violence, racism and discrimination.
I applaud the Liberal Government for finally recognizing that we, indigenous women, are valued enough to make this a national issue.
But while we may be able to applaud the Liberal Government and the Manitoba police force for their good work, the underlying factors in the murders and violence against our women and girls continues. Sadly, neither an inquiry nor an arrest will stop our sisters, daughters and mothers from being from being discovered in rivers or remote woods. We need to start fixing the root causes of the problem -- poverty, discrimination, the foster care system. Perhaps the inquiry will be the first step.
More than 20 years ago, when we started lobbying government, our own leaders and the police, we were brushed off at every turn. To hear Justice Minister Jody Wilson-Raybould vow to end the tragedy that has affected so many lives is a day many of have been waiting for -- for a very long time. "No inquiry, as we know, can undo what happened, nor can it restore what we've lost, " Wilson-Raybould said. "But it can help us find ways forward because we know, as a country, we can and must do better."
Indigenous Affairs Minister Carolyn Bennett said ministers will start meeting with victims' family members in Ottawa as soon as Friday December 11. "Over the coming weeks our aim is to hear from as many people as possible," Bennett said. "We will get this right for the spirits and memories of those we have lost."
A lot of women have been working for many years around this issue. This is the culmination of decades of very difficult work. But after all these years of denial and deflection, it is my hope the inquiry can be a good start in making real strides in achieving justice for families and achieving safety and security for our people.
All we ever wanted was to create safety and security for our women and girls.
The inquiry must look at the systemic issues that keep us poor and vulnerable to such horrific violence. I wish those involved the very best and will keep you in my heart so that you will have the strength to bring forth a long-awaited justice.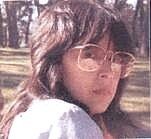 Missing Women Inquiry: The Victims