A chaotic scene unfolded in Mississauga, Ont. late Friday night with one person dead and two Peel Regional Police officers injured.
A civilian died at the scene around 11 p.m. ET on Queen Federica Drive, said the force. A second person is in hospital with undetermined injuries.
One officer suffered a gunshot wound, while another was stabbed. The pair had been responding to reports of a shooting at the apartment complex near Dundas Street and Dixie Road, said Const. George Tudos.
"Shots were fired during some kind of an altercation and I know that as a result of that altercation, the two officers did suffer serious injuries," Tudos told CP24.
Mercedes Wickert, who lives nearby, described what she heard to the Toronto Star: "Bang, bang, bang, bang... Immediately afterward sirens went off."
Tudos said investigators are not looking for any suspects.
"At this point, everybody we believe has been accounted for that was involved in the altercation here," he told reporters.
The province's Special Investigations Unit, which probes police incidents involving death or serious injury, has been called in.
With files from The Canadian Press
Like this article? Follow our Facebook page

Or follow us on Twitter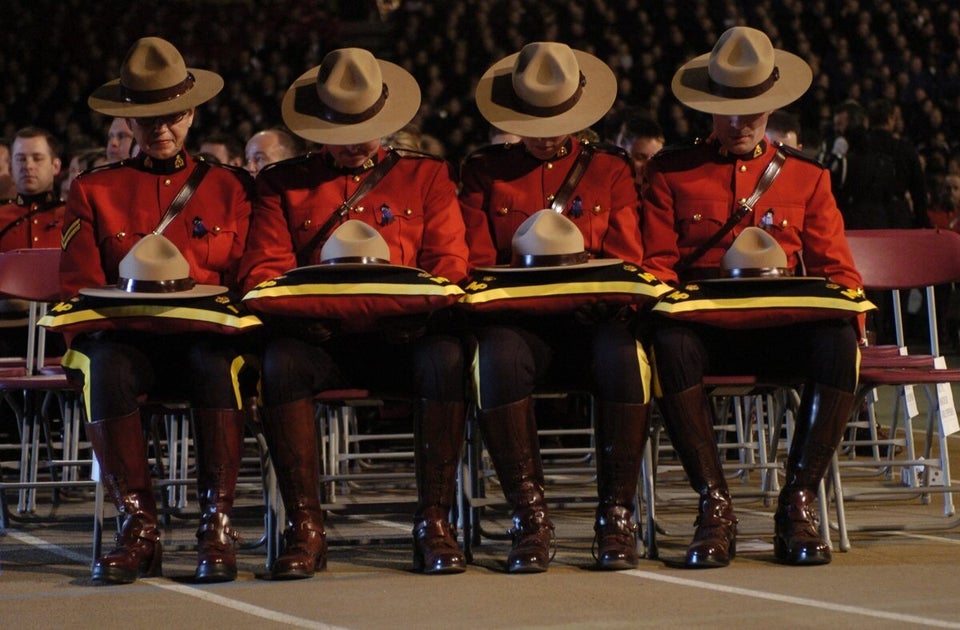 RCMP Officers Killed In The Line Of Duty