They say no one knows your body better than you do. But when it comes to hair, make no mistake, your stylist knows best.
Black Sheep Hair salon owner, Ryan Oakley, has been in the business for 20 years and he'll tell you that chances are, you're unwittingly doing something wrong to your hair that won't do you any favours in the long run.
Whether it's hair care or styling, most of us fiddle with our hair in some capacity, even if it's just washing and conditioning. Think you couldn't possibly be doing something wrong with your bare bones hair routine? Well, turns out, you can.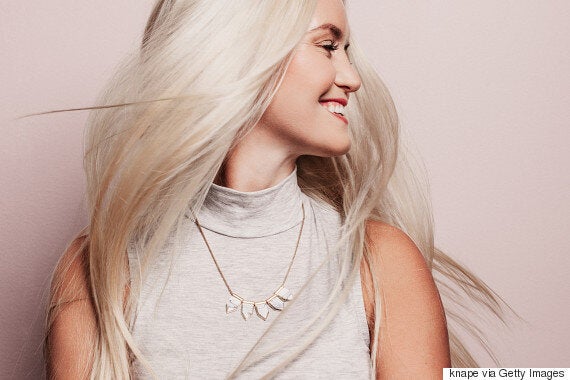 The salon veteran has seen his fair share of clients over the years and these are the five hair faux pas he hears most often.
Most of us spray dry shampoo haphazardly into our greasy locks, flip it, crunch it and off we go. But there's a proper way to use this popular product for best results.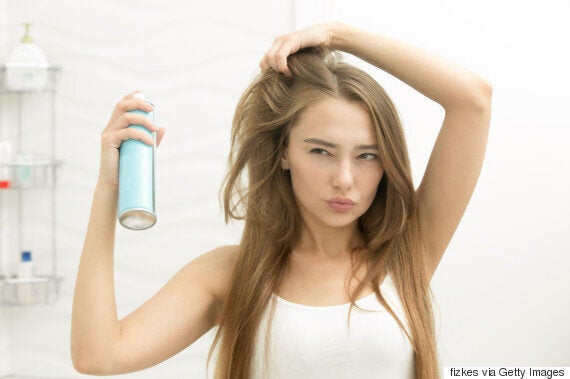 "Using the wrong product in the wrong area can be disastrous and not give the desired effect," Oakley says. "Dry shampoos are meant to be sprayed into the roots of the hair, blotted and blown out of the hair with cold air for optimal results. Most clients leave the product in the hair and the follicles get clogged and aren't getting enough air to promote healthy hair growth."
Don't brag about saving $50 and opting for a basic hair dryer near Oakley. He won't have any of it. "Treat your hair care like you treat your skin — invest money," he says.
A hair dryer will last a long time, so Oakley urges his clients to look for certain features.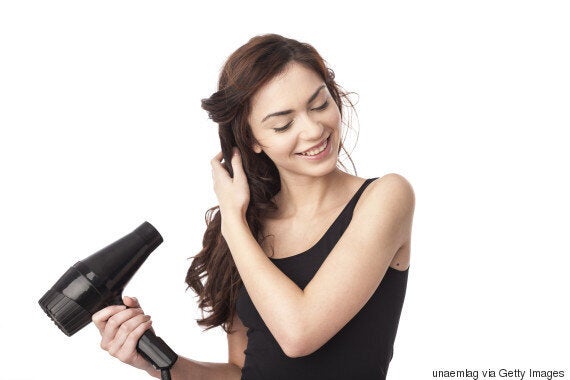 "You need to get a professional blow dryer that ranges from $80 to $100 and it should always have a cold shot and heat settings," he says. "Also look for features like ionic or infrared that will prevent frizz and speed up the drying process so you'll end up saving time as well."
He also has advice for blow-drying that doesn't involve flipping your hair over and using your fingers as a makeshift comb.
"Section your hair off using a clip and blow-dry it in smaller sections. Most people don't know this, but you need to let your hair cool in place for 10 to 15 minutes after you've done any heat styling. If you try to manipulate it while it's still hot, you'll ruin what you've been working on. Just wait and you'll get that perfect three-day blow dry every time."
It seems harmless, but touching up your colour at home can easily turn into a hair massacre.
"For the lucky few, it works," says Oakley. "They find the right shade, and have that perfect seamless look. Now for the other 98 per cent of people, it's a total nightmare."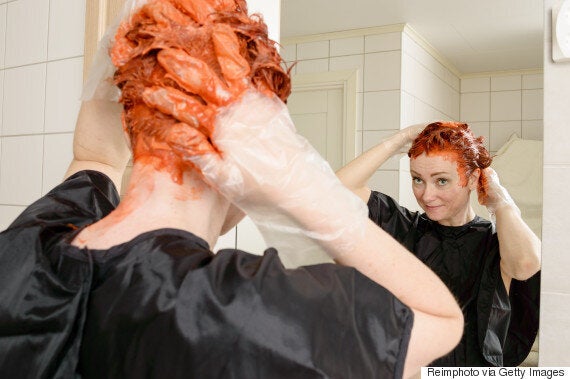 For the defiant types, or those on a budget, there's a way to minimize the potential damage of DIY'ing.
"If you're going to brave that touch up yourself in between visits, talk to your stylist about exactly what you should buy. Never change the shade or level without asking your colourist first. Remember, colour corrections cost a fortune and take hours to fix."
Yes, you can even be washing your hair incorrectly, according to Oakley.
"Every client wants to wash their hair every day because you're trained to believe it should be squeaky clean," he says. "Shampoo is a detergent and breaks down your hair, so you should try to start skipping a day or two. Shampoo should always be applied at the root and conditioners should be applied at the end to mid-shaft of the hair."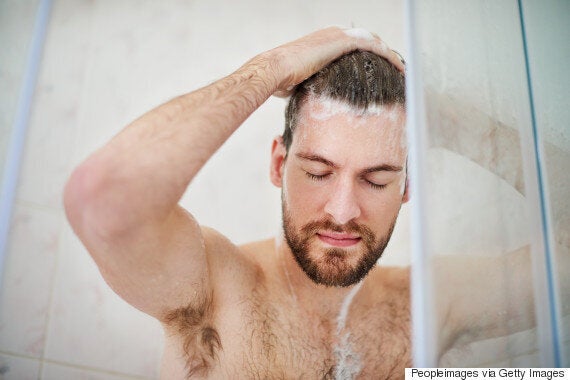 That being said, he always recommends communicating with your stylist, because everyone's hair reacts differently.
"Every person's washing cycle is different. Fine hair should be washed differently than someone who has thicker or textured hair. Make sure your shampooing routine is best for your hair by consulting with your stylist."
If you haven't heard, the Internet doesn't always speak the truth. And our blind trust in Internet bloggers and vloggers may be Oakley's biggest client pet peeve.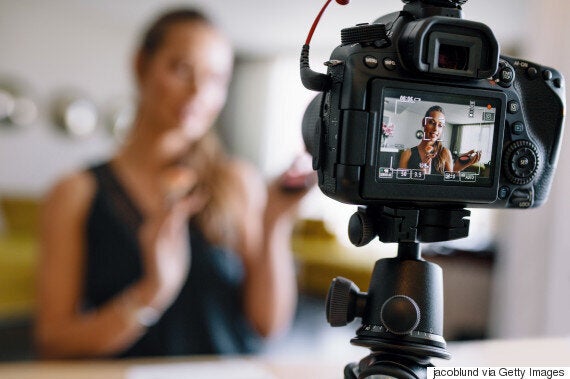 "Alternative hair truths," as he calls it, is all too prevalent on the Internet.
"The understanding of hair is very complex. There are various philosophies about hair and hair care. You have to make sure to check the sources of information and make sure they are the real 'truth.' If it seems too good to be true, chances are it is!"
In a nutshell, the next time you see a post encouraging you to dye your raven hair silver using bleach and a comb, just don't.
YS Park Hair Brush - Tortoise - Wood Air Vent Cushion Hair Gloss Flat Eco Styler Brush - YSBR90CS2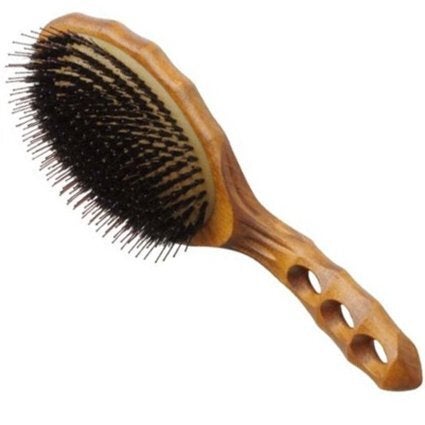 RAINCRY Professional Natural Boar Bristle Round Brush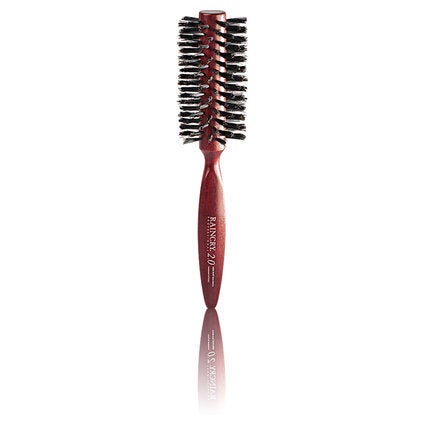 Kevin Murphy Smoothing Brush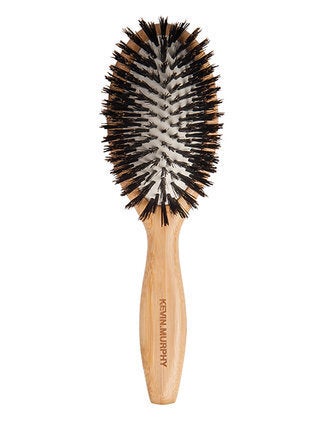 Balmain Large Round Brush

Mason Pearson Hair Brush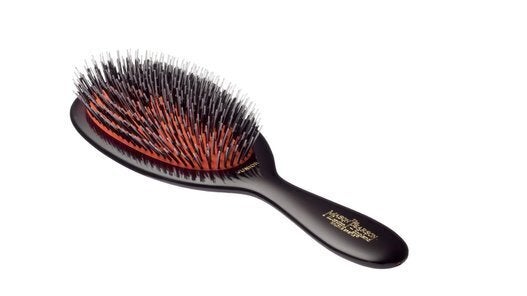 Ibiza Hair EX3 Rounded Brush

Denman Styling Brush