One of the best parts about being in a relationship is sharing everything about yourself with your partner. But for mixed couples, culture plays a particularly significant role.
"I think I was eager to know more about her culture right away," Dylan Rudder, who is Trinidadian, said about his Salvadoran girlfriend, Gabriela Trujillo.
The couple, who met at Humber College in Toronto, began sharing their respective culture with each other as soon as they started dating.
"For our second date, we went on a little picnic at Scarborough Bluffs and I was like, 'We're going to make guacamole and chips because I think she'll like it,'" Dylan said, laughing. "So we get to my place and we made the guacamole and she's like, 'Don't do this. Don't do that.' So I was like, OK, I have a lot to learn. There are things that I don't know."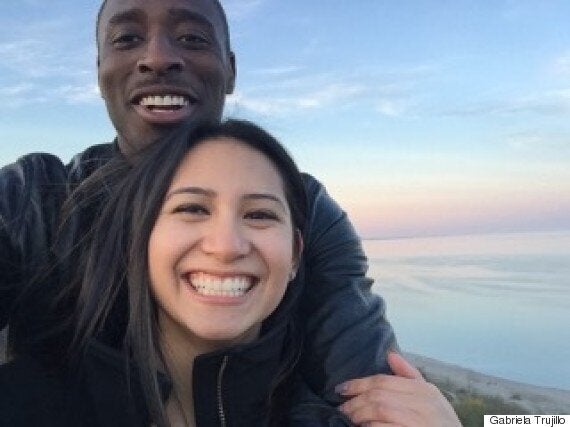 Dylan and Gabriela at the Scarborough Bluffs.
Our culture informs our identity, which is why mixed couples are so eager to share that part of themselves with each other.
In the video above, seven couples reveal what they've learned about each other's cultures, from food to language to dancing. Their answers are both sweet and surprising.
"I think I introduced fish for breakfast, which was kind of like, 'What?'" Allia McLeod said about first introducing her Jamaican culture to her wife, Alison Carson, who is of English, Irish, and Scottish descent.
As for Sarah Abril, who identifies as Canadian, she learned that dancing is a big part of her husband Edgar's Colombian heritage.
"Dancing and music is such a huge part of the culture there... so I kind of had to get over the awkward fact that I'll never be as good of a dancer as a Colombian woman," she explained. "But I tried it and we go out dancing all the time and it's something that I've really grown to adore. We constantly dance doing everything, like [with] housework, we're salsa dancing around the room."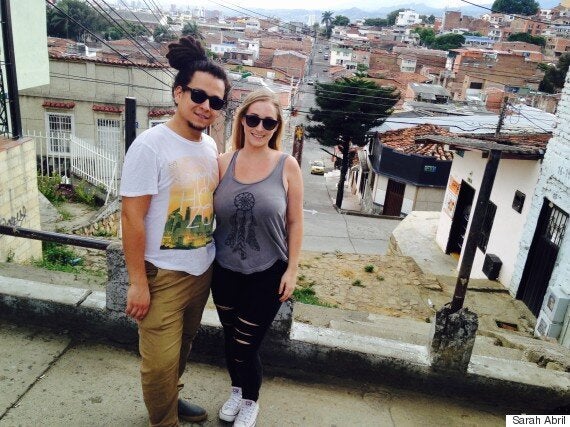 Sarah and Edgar in the streets of Colombia.
The beauty of being in a mixed relationship is learning from your cultural differences, but it also means opening your eyes to a completely new perspective.
"I think about race so much more than I had to before because the person I love is someone who experiences race in a way that's different than the way I do," Alison said. "So it's made me more mindful and more critical, and it makes it more urgent for me to be an ally."
Jordan Patterson, who is Irish, Scottish, and German, agrees and says that being married to his wife, Rebecca Rebeiro, who is Goan, has "opened my worldview."
"I see things a little bit differently," he said. "Whenever I read an article online that comments about race, well now I've got somebody with a completely different experience to talk to."
But while mixed couples are part of the Canadian identity, that doesn't necessarily mean people are tolerant of these relationships.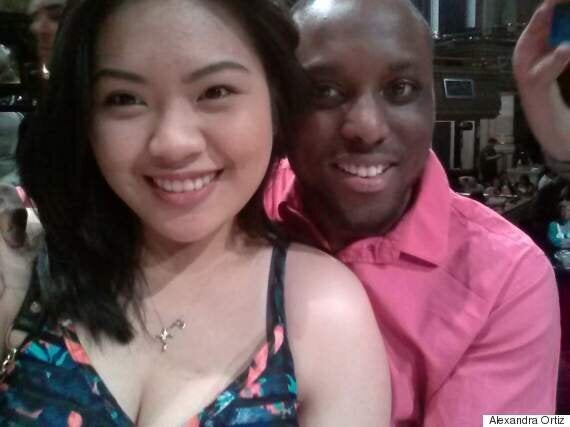 Trevain Britton, who is Jamaican, said he and his girlfriend Alexandra, who is Filipino-Chinese, have battled a number of stereotypes together. This includes the idea that Asians are "submissive" and that "because you're dating outside your race, you're not black or you're not black enough."
"When I started dating Alexandra, it was much easier said than done," Trevain explained. "Those [stereotypes] were some of the more significant barriers we had to break down with each other and we still do to this day."
As for Ariel Norman, she also received snide remarks when she began dating her boyfriend Trevor Smith, who is part of a long line of Canadians.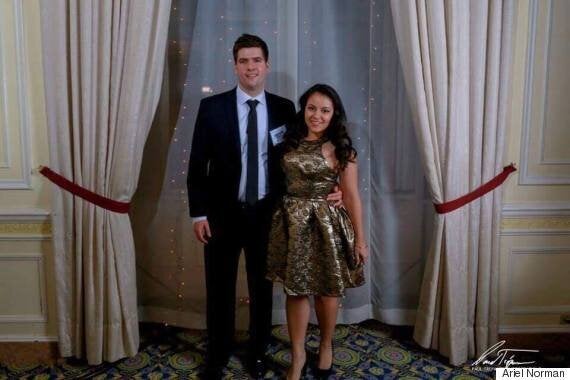 "[Trevor] has a fraternity brother who, in a drunken state one night, said, 'Listen, Trevor is a strong white male, he's going places. We don't know if you're good enough for him, but he vouches for you so we're going to see this through,'" Ariel, who is Trinidadian, revealed. "I was like, 'Excuse me?'"
In Canada, mixed couples have more than doubled in the past 20 years, however, they still only make up about five per cent of all unions. While the visibility of these relationships might not necessarily diminish racism, they certainly open up the conversation about race, stereotypes and culture. And, as Patterson says, mixed relationships are "breaking down barriers."
Despite any challenges they may face, all the mixed couples in the video above agree that they wouldn't trade their relationship for the world. After all, love is love.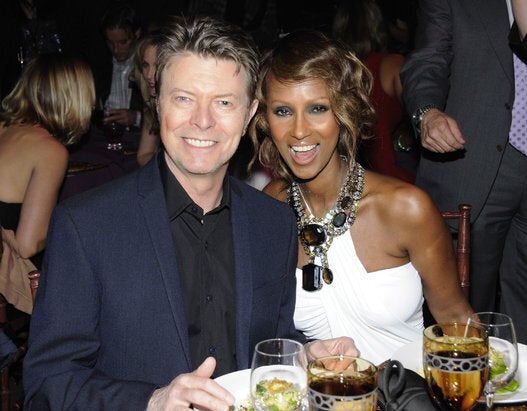 Interracial Celebrity Parents
Popular in the Community