Chavril, as they've become lovingly (patronizingly?) named, wore matching rocker outfits: Chad Kroeger in a black leather jacket and matching shirt and pants while fiancee Avril Lavigne wore a black dress which gathered into layered folds on the hip which begged the question we've all been asking the past couple of weeks: Is the Napanee, Ont., native pregnant?
Pregnancy rumours aside, the real star of the night was Avril's spiked headdress (which looked eerily like a crown of thorns) giving new meaning to Punk Princess.
If the rockers are really expecting, they have been staying maddeningly mum on the topic, preferring to gab about their upcoming wedding.
"I'll say the best part about the wedding is the location," Lavigne told Us Weekly. "I want everyone to say 'Wow!' and for it to be special for everyone, not just us."
We just hope that Chav wear matching leathers, spiked accessories and skinny ties.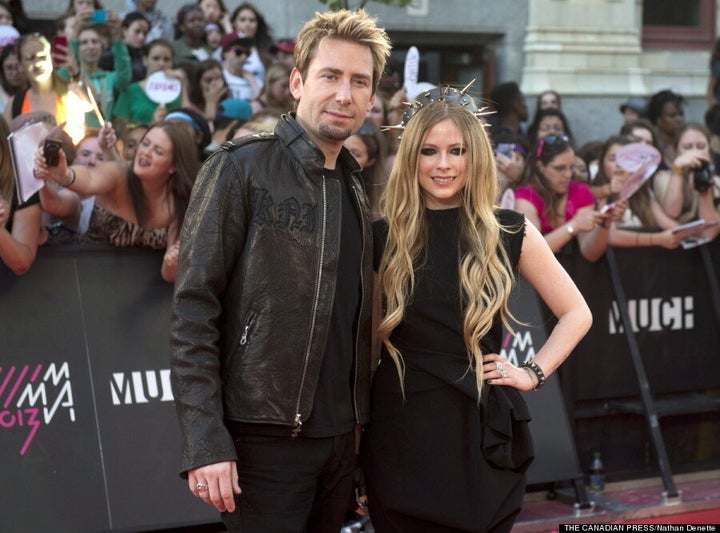 Check out more red carpet pics from the 2013 MMVAs: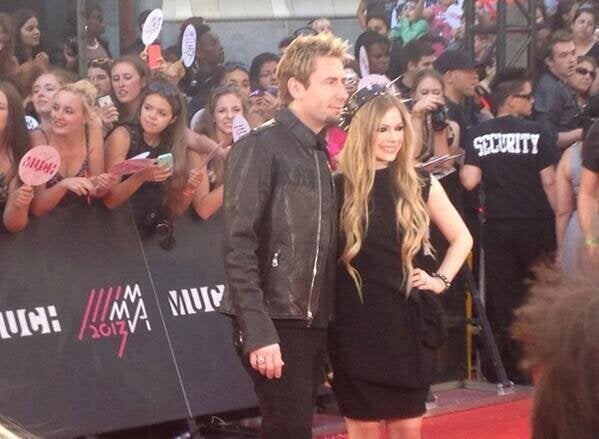 MMVAs 2013 Red Carpet