Here at HuffPost Canada Style, we love games. And just like Ellen DeGeneres, we love ourselves a game of "Never Have I Ever."
So when we got a prime spot on the iHeartRadio MuchMusic Video Awards red carpet on Sunday, we knew we wanted to have a little fun with our favourite stars in music and entertainment. And nothing is more fun then getting Hollywood's most beloved celebs talking about Tim Hortons.
"I love Tim Hortons!" confessed up-and-coming supermodel Hailey Baldwin when we asked her if she has ever had a Timbit.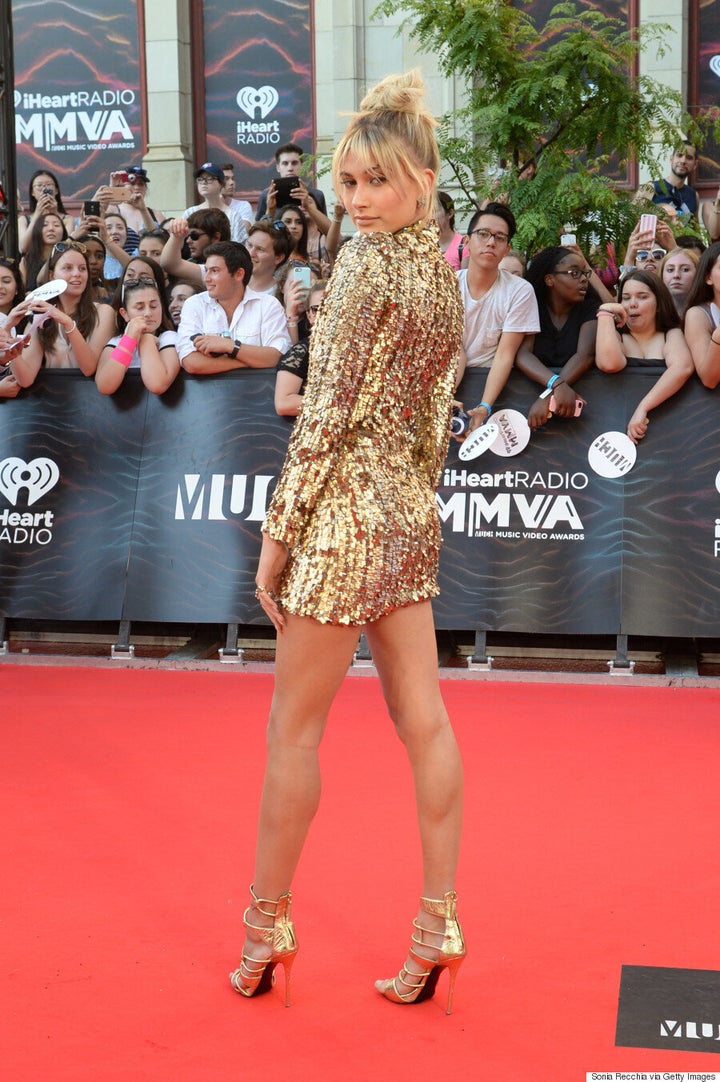 Over the past few months, we haven't been able to go anywhere without hearing Hailey's name. The famous daughter of Stephen Baldwin and niece of Alec Baldwin is on the rise in the fashion world and even rolls in the same crew as Kendall Jenner and Gigi Hadid. And yes, this is the same Hailey who has been linked to not one, but two big-time Canadian heartthrobs — Justin Bieber and Drake.
"Never have I ever hooked up with a Canadian?" HuffPost Canada Style's Madelyn Chung asked the 19-year-old leggy blond.
Shyly, Hailey, who donned a metallic gold mini dress by Kayat and a high top-knot with wispy bangs, raised her "I Have" paddle.
And clearly Baldwin has been hanging out with a Canadian because she HAS tried milk in a bag and she IS totally confused about it.
"I was like, in someone's house, and I was like, 'What is this?'"
Confirmed again: Hailey has been hanging out with a Canadian.
But hey, who could blame Justin and Drake for going after the Tommy Hilfiger model? She's effortless, oh-so-chic and in the running to become fashion's next It-girl.
Watch Hailey Baldwin play "Never Have I Ever" with us in the video above!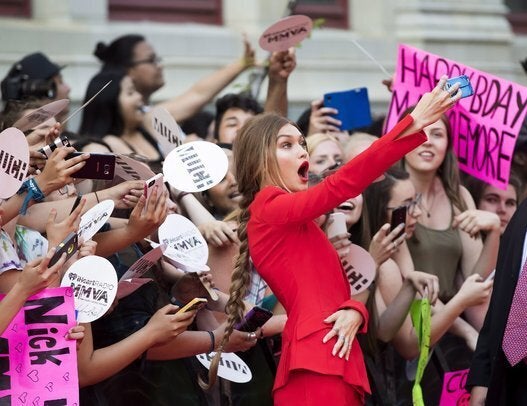 iHeartRadio MMVAs 2016 Red Carpet Photos