It might have been cloudy Sunday evening in Toronto, but the stars were out in full force. Stars of a celebrity nature, that is.
That's right, the iHeartRadio Much Music Video Awards brought music's young, big names to Toronto, with artists like Camila Cabello, Lorde, Iggy Azalia and Carly Rae Jepsen walking the red carpet (Carly Rae looks super-different, btw).
Joe Jonas and Alessia Cara co-hosted the night, and naturally everyone was dressed to impress. Whether they did or not, we'll leave that up to you.
So without further ado, may we present photos from the night's pink carpet.
Which look is your favourite? Tell us in the comments below!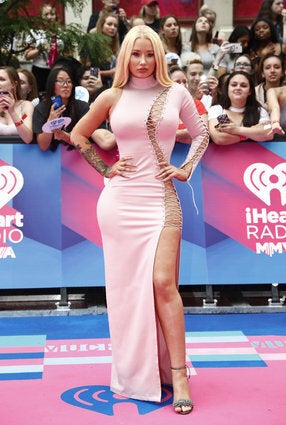 MMVAs Red Carpet 2017