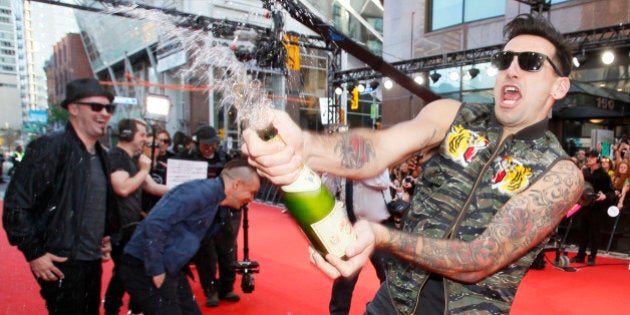 The 2014 MMVAs kicked off tonight and Toronto's Queen Street was teeming with fans screaming for some of the music industry's hottest artists and bands. But of course it wouldn't be the MMVAs without a few surprises and twists.
Ed Sheeran pulled up in a chip truck and served hungry fans crispy french fries (count us in), Canada's Alyssa Reid posed for selfies with fans, Marianas Trench arrived on a bed and quickly started a pillow fight, while Hedley riled up the crowd with an impromptu champagne fountain.
And of course Kendall & Kylie Jenner's arrival had the crowd on its toes.
We've pulled a gallery of 2014 MMVAs Red Carpet highlights, click away!
MMVAs Red Carpet 2014