This year marks the 25th anniversary of the MMVAs, even if technically they were called the Canadian Music Video Awards when MuchMusic's award show debuted in 1990. But they've always had a street party vibe, as you can tell from this week's Throwback Thursday MMVAs photo.
Though not wearing his black, black, black tuxedo, Maestro Fresh Wes nonetheless let his backbone slide all the way from Toronto's Union Station to MuchMusic headquarters, freestyle rapping the whole way and setting the bar for countless over-the-top MMVA entrances to come.
"1990 was an exciting year!" recalls John Kampilis, Supervising Producer, CTV Specials Unit. "There was so much going on; it was sexy, it was energetic, and it was amazing to be a part of the first MMVAs incarnation. The team who worked there felt like they were part of something special -- we truly didn't realized how big and how special the award show would become in Canada at that time.
"Maestro coming off the train and entering Union Station with his performance -- it was just the perfect moment. I don't think he expected the kind of reaction he received. It's a really perfect memory for me"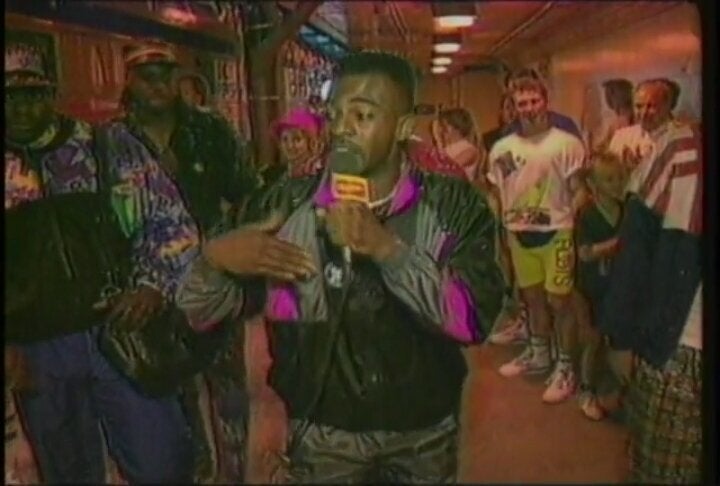 MMVAs Throwback Thursday: Maestro