Be wary of the company you keep, the saying goes, because it defines who you are.
If that's true, then Canadians live in a developing country when it comes to access to broadband mobile services.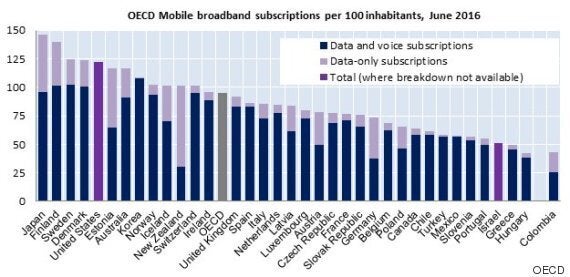 There were 63.9 mobile subscriptions per 100 people in Canada in June of 2016, or about 22.9 million subscriptions.
To put that in context, there were 28 million subscriptions in Australia last year, even though Canada's population is 50 per cent higher than Australia's.
The OECD found there are 12 countries where it can arguably be said virtually everyone has mobile connectivity. In these countries, there is at least one mobile subscription per person.
The U.S. is among these countries, as are Australia, Denmark, Estonia, Finland, Iceland, Japan, New Zealand, Norway, South Korea, Sweden and Switzerland.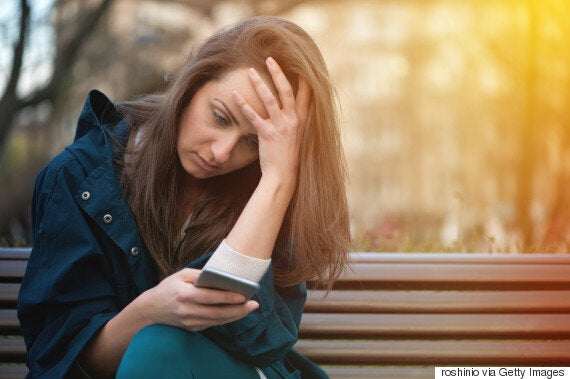 Canada's poor performance may have to do with the fact that mobile services here are among the most expensive in the world.
The study found an inverse correlation between the amount of money telecoms make per customer, and how much data customers use. Canadians use among the least data of people anywhere.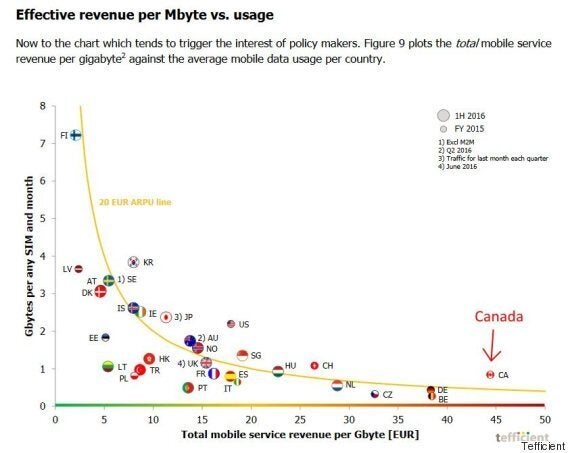 "The most expensive mobile data countries are Canada, Belgium, Germany, Czech Republic and the Netherlands and — as a consequence — mobile users in these countries are using very little mobile data," Tefficient said in its report.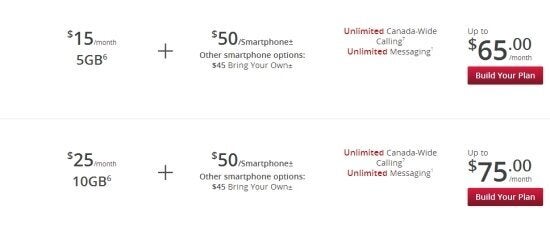 Canada's Unfair Wireless Prices (2014)