Online clothing store ModCloth just retired the "plus."
The retailer made a big splash this week by getting rid of their "plus" section and integrating larger sizes, 16 and above, into the rest of store. So fear not, even though the "plus" category is no longer sitting on the top of the site, it's still very much alive throughout the site.
This isn't the first time ModCloth.com is questioning the state of the fashion industry. In 2010, they featured a series entitled "Size of the Times," in which they "explained the roadblocks to offering a full range of sizes." This past August, the company debuted their house label which sees every single product available in an expanded size range.
"I think there is still an outdated notion in the [fashion] industry that 'plus' should be separate because it's less aspirational, or because that consumer is less fashion-forward, or less willing to spend on herself," said ModCloth's Founder Susan Gregg Koger. "But what we're hearing and seeing from our community is that it is simply not true."
Now on the website, you can find all of the available styles in sizes beyond XS, S, M and L in "Extended Sizes" beneath the main categories.
"At ModCloth, we certainly aren't perfect, but by retiring 'Plus' from our site, we're making a statement," Gregg explained. "And that statement will not only provide a better shopping experience for our community today, but hopefully will spark a change in the broader fashion industry in the future."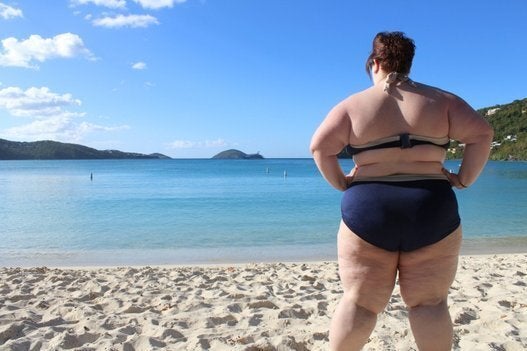 We Exist: Diversity In Plus Size Bodies