"I refuse to feel ashamed and upset on a daily basis for not meeting your ridiculous, unobtainable beauty standards, whilst you sit at a desk all day, shovelling cakes and biscuits down your throats and slagging me and my friends off about our appearance," Howard wrote in the post which now has over 1000 shares.
"The more you force us to lose weight and be small, the more designers have to make clothes to fit our sizes, and the more young girls are being made ill. It's no longer an image I choose to represent," she continued.
Now, the British model is continuing her mission of starting a conversation around mental and physical health in a new video for StyleLikeU. The clip is part of the movement's "What's Underneath" project, which asks a select group of individuals to remove their clothes and talk about body image issues and the fashion industry's unattainable views of perfection.
Howard, who revealed she has never worn a bikini on the beach because she hasn't been "confident enough to do it," talks about working in the fashion industry as someone who suffered from a lack of confidence all throughout her childhood and teenage years.
"When I had to start going on castings and wearing tank tops and really figure-hugging clothes, it made me feel really weird," the model, who has been featured in Harper's Bazaar and Glamour, says in the 13-minute interview.
"If you're feeling shit about yourself anyway, [modelling] is probably not the best route to go down," Howard admits. "You're literally subjected to being looked at all the time and commented on."
When ask if she developed "body dysmorphia," Charli says, "100 per cent."
The 23-year-old recalls "constantly measuring" herself, sometimes up to five times a day to make sure she hadn't gone up in weight or size. "If I wasn't a 35 hip or below, it would just be like the end of the world."
Charli then goes on to share stories of her time in Paris and how in order to meet the standards of a casting agent who told her to lose two inches from her waist in one week, she would starve herself, only subsisting on energy bars and hot drinks.
"Salt was a no go," she says. "No salt at all. I was terrified to go out for a meal with someone. It ruined my relationship with my ex-boyfriend. We couldn't ever do anything nice."
"I never felt sexy, I never felt good enough," she continues.
And while Charli says she's the happiest she's ever been since writing that viral Facebook post ("I feel like I'm being myself for the first time in my adult life," she laments), she does realize that body image in fashion is still corrupt. However, she wants others to work towards changing the industry's attitude on size and beauty.
"I don't want to change a whole industry because fashion and modeling is about a fantasy, and you're buying into a fantasy," she says. "What my issue is is the fact that size-wise, we say that unless you are a certain size, you are not a model. Because that is going to fuck any person up who looks at that. And we have all those young girls with eating disorders and body image problems and we don't question that, and we keep doing the same thing over and over again. Beauty isn't measured by a number."
Now, if only more people would have this conversation around self-acceptance, we think the fashion world would definitely be a better and more positive place. Bravo, Charli!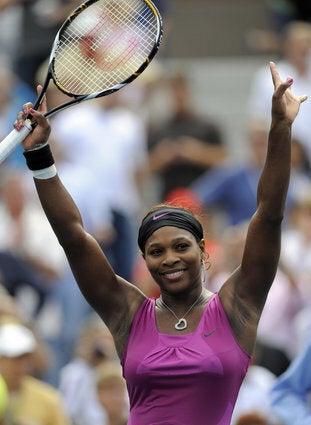 Our Body Image Heroes