In a beautifully-written letter published on Harper's Bazaar, Davis recalls how she tried to conform to white beauty standards, straightening her hair and wearing a weave, early in her career.
"I was told that brands only booked black girls if they looked like they'd been 'plucked from a remote village in Africa' or like a 'white model dipped in chocolate,'" she writes. "And from the start of my career in 2011, I lived by those words."
The New York model goes on to mention the low percentage of black runway models during fashion week and recalls how she and others wouldn't make a fuss about makeup artists who aren't trained to work on dark skin, for fear of being labelled "a diva".
What prompted Davis to pen the letter was the recent killings of two black men in the U.S., Alton Sterling and Philando Castile, which she heard about the same day her agent congratulated her on the Calvin Klein spread.
She wasn't the only celebrity to share some vulnerable experiences in the wake of this news.
"Empire" actress Gabourey Sidibe opened up to People earlier this week about dealing with racism on social media and saying that the recent deaths have made her "scared" for herself, her family and other black people.
Davis finished her letter by calling on her peers in the fashion world to take advantage of the power they have to influence society and help dismantle racism hidden in their industry.
"My advice to models, fashion designers and public relation agencies: use your personal platforms to speak out against injustice and show your support rather than standing by in silence. Most importantly, love black people as much as you love black music and black culture," she writes.
"Until you do, society will continue to buy into the false notion that people of color are less than—a concept already deeply embedded in America's collective psyche which is reinforced again and again through depictions in media. The time for change is now."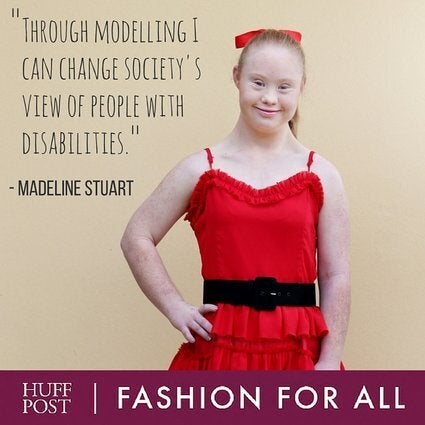 Quotes On Why Diversity In Fashion And Beauty Matters
Popular in the Community