This is a day for all of us in the West, in particular, to pray for those who live under autocratic, theocratic, despotic regimes who deny their citizens their humanity.
There is slavery in the 21st century. While we exclaim over the movie "12 Years a Slave," we ignore those who are enslaved today in Sudan and North Korea.
In North Korea, not only are the people enslaved, their children are beaten and starved, used as forced labourers in freezing conditions in threadbare clothes. They survive on grass and rats, watch their parents get killed and are made to act as informers against their own families.
These people are treated lower then animals. Women are routinely subjected to sexual violence and, if pregnant, their babies are killed.
The regime has no trouble killing its young. "A small and very hungry girl is searched by her teacher who finds five grains of wheat in her pocket. He beats her to death in front of her classmates. A teenage boy witnesses the public execution of his mother and brother. A man is made to help load the corpses of prisoners dead from starvation, put them in a pot and burn them. A mother is forced to drown her baby in a bucket."
Thousands of men, women and children from the southern Sudan have been sold into slavery in the north as concubines, domestic servants and farm labourers. In 2008, a member of the Sudanese Parliament in Khartoum estimated that at least 35,000 were still enslaved in the borderland of Northern and Southern Sudan. Many of the slaves are Christians taken north and forced to convert to Islam or die. Their faces were branded.
Today, let's think about the abuse of the Rohingya Muslims by Buddhists in Burma. According to the Associated Press: "Human Rights Watch accused authorities in Burma, including Buddhist monks, of fomenting an organized campaign of ethnic cleansing against the country's Rohingya Muslim minority that killed hundreds of people and forced 125,000 from their homes."
This campaign of ethnic cleansing against Rohingya Muslims in Arakan State has been going on since June 2012. October 2012, tens of thousands of Muslims were terrorized and forcibly relocated, denied access to humanitarian aid and have been unable to return home. It's a humanitarian crisis.
In Muslim countries women have few if any human rights. That would be approximately half the population in these countries. In Saudi Arabia "women don't have the right to drive cars and work, rent or travel without the permission of their male custodians. Some international analysts and human rights groups say that these Saudi women live the life of the seventh century. In other words, they are treated as modern-day slaves, like the foreign labor working in the country.
"The World Economic Forum ranked Saudi Arabia 10th from the bottom in its 2013 report on gender gap issues."
And let us not forget the girls in Pakistan and Afghanistan who have been denied an education. There are far too many Malalas in Islamic countries who need our support and need to feel our outrage. And we must not stop because there are those who take her story and twist it.
According to a report in the English version of Pravda, Malala's story is "increasingly become a propaganda tool of the West in the contemporary "war on terror" in the Muslim World (and beyond)." This from a country that is threatening gay athletes prior to the Sochi Olympics because of its new local laws that discriminate against lesbian, gay, bisexual and transgender people.
Let us not forget the undermining of other human rights in Russia. Vladimir Putin has unleashed an unprecedented crackdown against civic activism. New laws restrict NGOs, undermine freedoms of assembly and expression, and discourage international advocacy. Abuses continue in the counterinsurgency campaign in the North Caucasus.
China considers many of their citizens as merely machines. Forced labour. A letter was found inside a Hallowe'en decoration purchased by a mother in Oregon in 2011: "Sir: If you occasionally buy this product, please kindly resend this letter to the World Human Rights Organization, thousands of people here who are under the persecution of the Chinese Community party Government with thank and remember you forever[sic]" reads the letter. Notice the year 2011. Does anyone care or are we more concerned about cheap goods than human beings.
China has a system that sees inmates often "sold" to other labor camps in need of ramping up production capabilities. But suggestions about dismantling the system disappeared from China's state press almost as hastily as it had appeared.
Let us pray for the citizens in Iran. Since the 2009 election the European Union has expressed concerns about the deterioration of human rights in that country. March 2011, EU Foreign Ministers expressed their "alarm at the dramatic increase in executions in recent months and the systematic repression of Iranian citizens, including human rights defenders, lawyers, journalists, women's activists, bloggers, persons belonging to ethnic and religious minorities and members of the opposition, who face harassment and arrests for exercising their legitimate rights to freedom of expression and peaceful assembly."
Executions take place regularly. So far, in 2013, the Abdorrahman Boroumand Foundation has collected reports of more than 500 executions. During the week of September 23rd, when President Rouhani was making headlines in New York, more than 30 people were reportedly executed. As far as it is reported in the news, the victims are, for the most part but not only, alleged drug offenders, many with minor possession charges.
And then there's Iran's attitude toward gays. Not unlike the attitude of most Muslim countries.
When we talk about human rights we tend to focus on the same people all the time. We let these other horror stories fall by the way-side. Perhaps because they are so terrible, so not-like us, that we turn away. We don't even take the time to bear witness as by-standers.
Let us commit to making 2014 the year we truly focus on the most forgotten human beings whose only hope rests with us in the West.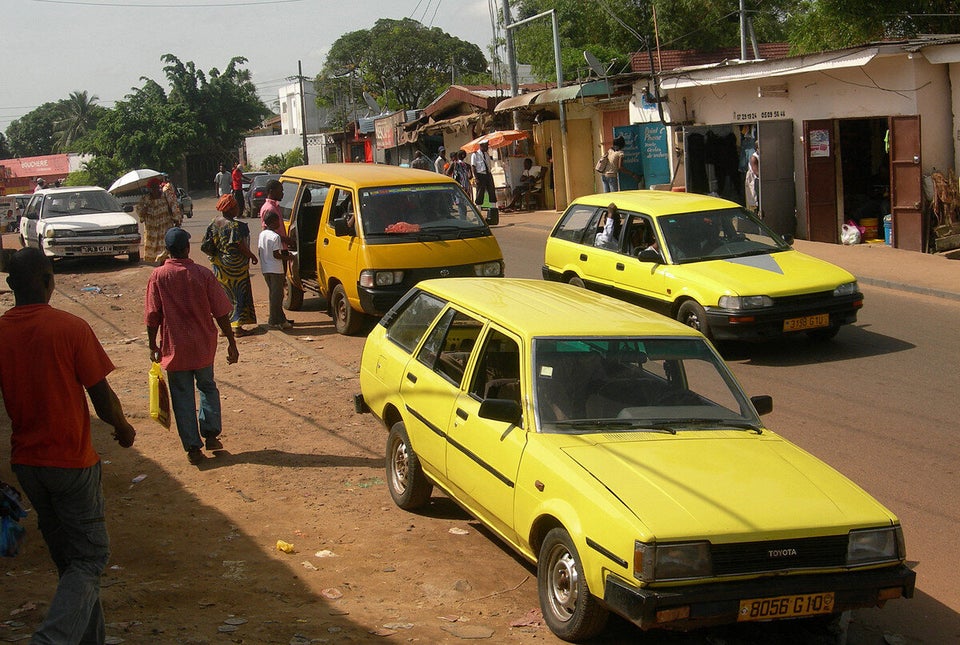 Global Slavery Index's 10 Worst Offenders