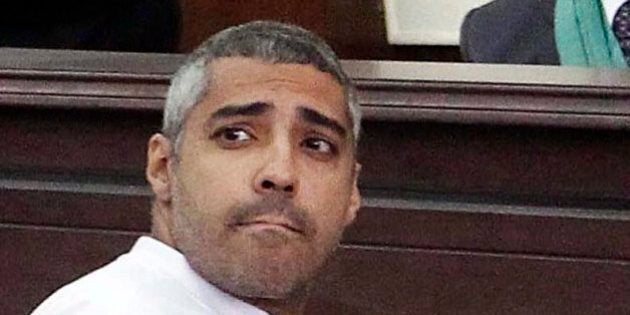 While Canadians were relieved to see Mohamed Fahmy released on bail last week, it is far from clear that his long ordeal is over. Officially he is still scheduled to face a retrial beginning on February 23. During his first trial, he was found guilty of multiple charges and sentenced to seven years imprisonment on the basis of very dubious evidence in an arbitrary process, which was widely condemned around the world as a miscarriage of justice.
The Government of Canada has an obligation to do its utmost to help its citizens when they are facing such trying situations. Unfortunately, that does not appear to have happened in this instance.
The government's evasive answers about whether Prime Minister Harper spoke directly with President el-Sisi about Mr. Fahmy strongly suggest that he did not. Contrast this with Australian Prime Minister Tony Abbott who successfully spoke with President el-Sisi on three occasions to secure the release of Peter Greste, including in a face-to-face meeting on the sidelines of the United Nations General Assembly.
In addition to this failure to intervene at the highest levels, other critical mistakes have been made by this government. The former Foreign Affairs Minister, John Baird, claimed Mr. Fahmy's release was "imminent" when it was not, and more disastrous, he stated publicly that Mr. Fahmy would not serve time in a Canadian prison. This placed the Egyptian authorities in an embarrassing position, as the discretionary power that President el-Sisi has to deport foreign prisoners is based on the condition that they either face a new trial or serve the sentence handed down by the Egyptian court in their home country. If Mr. Baird had been more circumspect it would have provided the Egyptian authorities with some face-saving leeway to deport Mr. Fahmy while still respecting Egyptian law.
More generally, it appears that the Canadian government did not address Mr. Fahmy's case with the same urgency and skill as the Australians did in the case of Mr. Greste. This shows one of the vulnerabilities of the Conservative government's tendency to be dismissive of the advice of our professional diplomats and consular staff, who would have counselled Mr. Baird to be more careful in his public statements.
President el-Sisi appears to be searching for a way to handle what has become an embarrassing situation for the Egyptian government. In July, he was quoted as saying he wished the three Al-Jazeera journalists had never been arrested. In November, he passed a special decree giving him the power to repatriate foreign prisoners (again on the condition that their sentences be commuted or they face a new trial in their home country). These are signals that he wishes to find a solution. At the same time, he must be seen to respect the independence of the Egyptian judicial system. It is, admittedly, a delicate situation which requires some diplomatic skill, but with the proper stewardship, a solution is possible.
All Canadians are equal, and all deserve their government's support when they are unjustly imprisoned abroad on dubious charges. Mr. Harper spoke directly with Chinese authorities in the case of Kevin and Julia Garratt last November. Mr. Fahmy -- who was simply carrying out his journalistic duties, duties which are vital for any free and democratic society -- deserves no less support from our Prime Minister and this government.
Mr. Fahmy simply cannot afford any more diplomatic clumsiness on the part of this Conservative government.
Marc Garneau is the Member of Parliament for Westmount--Ville-Marie and the Liberal Critic for Foreign Affairs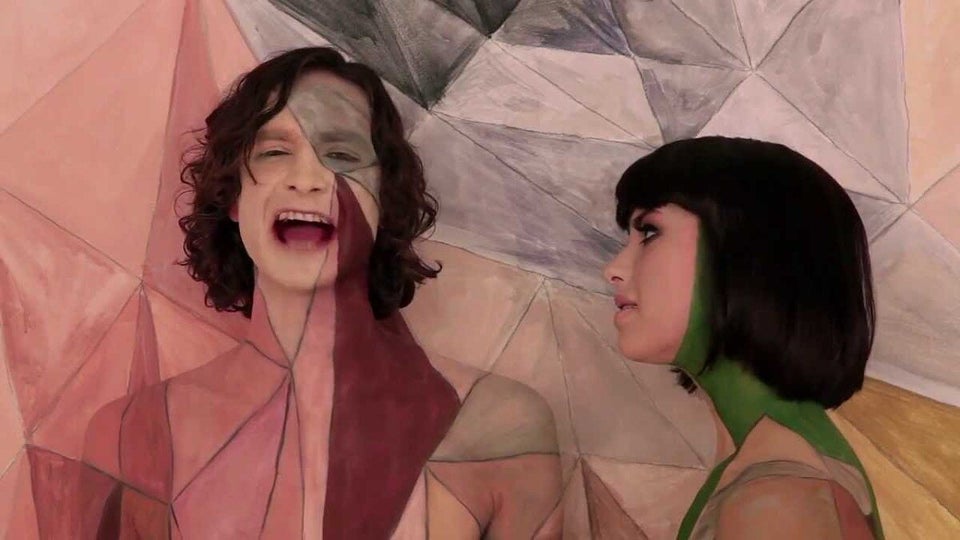 9 Ridiculous Things Used As Evidence In The Trial Of Al Jazeera Journalists
Popular in the Community