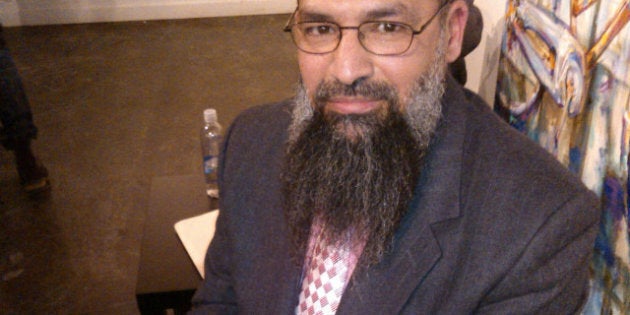 Mohammed Mahjoub, who was for years held captive by the federal government but never charged, is using his newfound freedom to tour the country and shed a light on what he says is the abuse and torment he suffered at the hands of Canadian authorities.
In Calgary earlier this week, Mahjoub spoke of how he originally fled his native Egypt, where he was a victim of abuse and repression, only to allegedly be subjected to more of the same in his newly adopted land.
Mahjoub recalled how he arrived in Canada and received refugee status in 1996, and how he started a family after settling in Toronto.
But the nightmare started anew shortly after his arrival, recalled Mahjoub, claiming CSIS came calling before the end of that year, when a suspected terrorist being interrogated in Egypt at the time mentioned him by name.
Mahjoub told the audience he was interrogated several times at his residence and at CSIS offices, and that his phone was monitored but that no wrong-doing was ever proven.
"If I did something wrong charge me," said Mahjoub.
Story continues after slideshow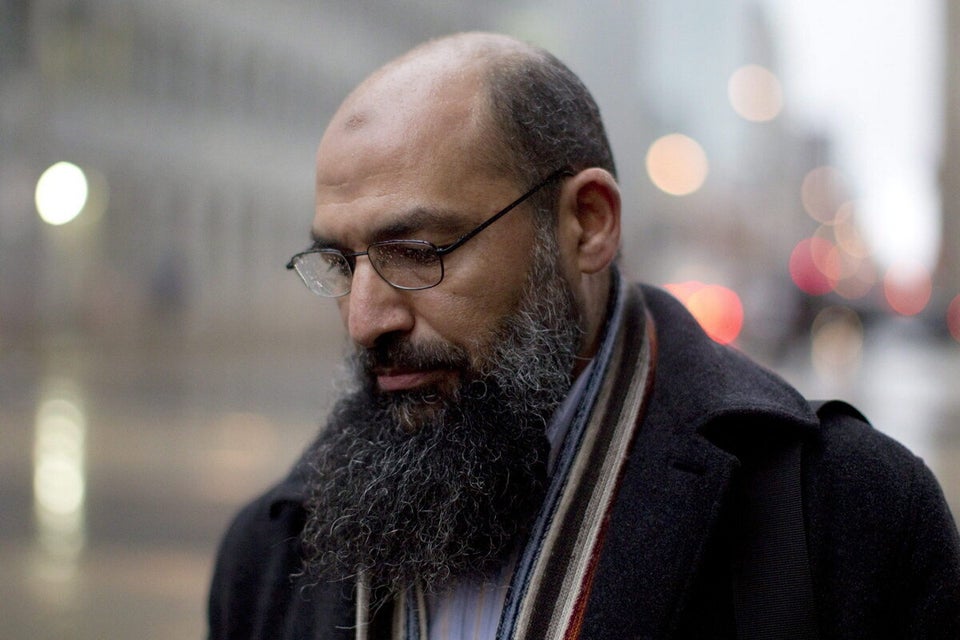 "The government of Canada should close the case against me.. my name should be cleared, and anyone who has done something wrong against me here in Canada, and my family back home, those people should be held accountable."
Mahjoub has spent the last 12 years either in prison or under house arrest.
In June 2000, he was arrested under a "security certificate," which according to the Human Rights Watch, permits the government to detain any person perceived as a suspected threat to the security of Canada for an unspecified period without charge or trial.
Starting in 2000, Mahjoub claims to have been the victim of racial and physical abuse at the hands of his interrogators.
He claims he was unable to walk form more than a month after one of the interrogation sessions.
In 2005, after waging a hunger strike that lasted 76 days, Mahjoub was transferred from the Metro West Detention Centre in Toronto, to the Kingston Immigration Holding Centre.
Two years later, he was placed under house arrest, which according to Mahjoub acted as a prison housing his entire family.
"I saw my family completely collapse.. you killed my family from inside out."
Mahjoub claims he was not allowed to sit with his family, open a window without permission, or talk on the phone without the call being recorded.
Documents produced by Mahjoub from that time period appear to ask officials to return him to the detention centre, in order to spare his family.
A National Post story from 2005, quoted a spokeswoman for CSIS writing, "we do not condone the use of torture or other unlawful methods in responding to terrorism and other threats to national security."
That email contradicts a memo from 2008 that was sent to then Public Safety Minister Peter Van Loan.
In the memo, then CSIS director Jim Judd responded to an amendment that prevented any information obtained by torture to be used by law enforcement, by writing "the government's ability to act in the interest of public safety on threat-related information or advice provided by CSIS could be significantly, and negatively affected as a result of this amendment."
He has been free since February, after the Federal Court of Canada ruled Mahjoub should no longer be held under house arrest.
After 12 years, Mahjoub is now free to travel outside of Toronto on his own, use the internet, speak on the phone without being monitored, and has lost the GPS ankle bracelet that monitored his every step.
In Calgary, he encourage Canadians to speak up.
"As a citizen you have more powers than the government, as long as you speak up, as long as you use your voice, as long as you write," he said.