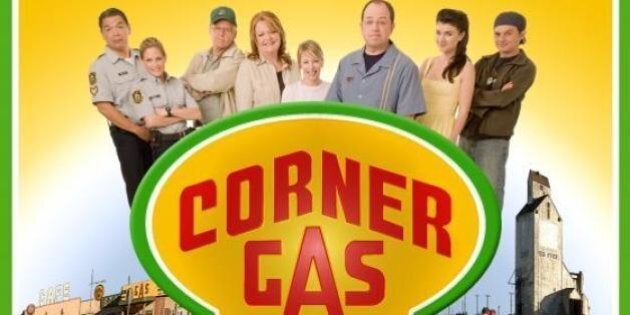 With the year coming to an end and the new one around the corner, as someone who writes a lot about Canadian film and television I decided to just randomly draw attention to a few films and TV shows -- past and future -- that might have slipped under your radar.
In the last couple of years Canadian TV programmers have gone nuts for comedy -- specifically so-called "American-style" sitcoms. Now I'm going to get into trouble for saying this (arousing the ire of the vested interests of Canadian TV) but so far it hasn't really worked out too well with a lot of cancellations and even those series that continue often receiving mixed reviews.
So maybe it should come as no surprise that one of the best comedies to come along on Canadian TV is out of left field -- APTN's Mohawk Girls!
Mohawk Girls revolves around four man-hungry gal pals and is buoyed by likeable actresses in the leads. It's a bit like a cross between the U.S. series Sex and the City and Corner Gas. The latter association is because it's set in a small community, the characters often having high drama reactions to small drama incidents. But it's definitely a more "adult," occasionally raunchy, Corner Gas. One character starts to flirt with S&M while in another scene one of the heroines instructs her beau in the finer points of cunnilingus. Not the topics of conversation you heard down at the Dog River gas bar (though maybe I just missed those episodes). And Mohawk Girls isn't built strictly on gags-n'-punchlines, veering into "real" emotions and pathos occasionally. It's more a dramedy.
I said it should be "no surprise" that it's funnier than some of the other Canadian comedies. That's because good art usually comes from a place of honesty. And while many Canadian sitcoms desperately try to hide their Canadianess in their pursuit of elusive "universality," Mohawk Girls is rooted in its setting of a Mohawk Reserve outside of Montreal.
"Universal" doesn't mean hiding your individuality in your art. "Universal" means making your individuality resonate universally -- 'cause we're all people underneath.
I can quibble here and there. But Mohawk Girls is generally sprightly and amusing and if you like Corner Gas (and don't mind an added sex joke or two) or Sex and the City, or even Girls (and don't mind off-the-rack labels) it's worth sampling just to see if it catches your fancy. It airs on APTN (The Aboriginal Peoples Television Network) and the episodes are conveniently available for on-line streaming, too.
I spent longer than intended on Mohawk Girls, so I'll show more brevity going forward.
Corner Gas: The Movie successfully recaptured the wry wackiness of the popular series. It's not always easy to transition a half-hour sitcom into a 90 minute plot but they pulled it off for a solid dose of chuckles and guffaws.
I'll give a shout out to Global's Remedy (starring Enrico Colantoni) -- the "other" big budget English-Canadian hospital drama. Saving Hope is the more high profile, but I'd argue Remedy is the smarter, the more individual. That's not a dig at Saving Hope -- I'm just saying if Saving Hope is good, then Remedy is better. (Speaking of medical dramas, apparently the engaging Hard Rock Medical is still going over on APTN -- I assumed it had been cancelled after its first season).
Looking back on the big screen:
Three Night Stand seemed to kind of slip under the radar which is a shame because it had "mainstream" written all over it -- or, rather, high brow mainstream. Part wacky farce, part sobering dramedy about relationships, it stars Sam Huntington and Meaghan Rath as a couple whose vacation goes awry when it turns out his ex (Emmanuelle Chriqui) runs the B&B at which they are staying. It's very funny and slowly peels back the layers as we realize not everyone is being as frank as they first appear. It has some great supporting turns, and American actor Huntington is funny and sympathetic despite his occasional cadish-ness (or cad-ishness) while it's hard not to be smitten by Rath. The two co-starred in the Canadian-made version of Being Human (and are, apparently, off-screen pals) which maybe helped their on-screen rapport in this film. For some reason I find myself thinking of the U.S. movie, The Family Stone, or maybe Woody Allen films back when he made movies that were seen by more than just Woody Allen aficionados (y'know, his Hannah and Her Sisters phase).
The Art of the Steal is an international co-production that doesn't ignore its Canadian setting. A caper comedy-thriller, it stars a mix of Americans (Kurt Russell, Matt Dillon) and Canadians (Kenneth Welsh, Jay Baruchel, Jason Jones) -- with Englishman Terence Stamp thrown in for good measure. It's a familiar set-up: Russell plays an ex-con who finds the straight life doesn't exactly pay the bills, and is lured back by his old gang of misfits for one final job involving a rare manuscript held at the Canada-U.S. border. It clips along, the dialogue wry and witty, with the obligatory twists and double-crosses. It's not an acme of the genre, perhaps, but it's fun. If you like caper movies I doubt you'll consider it a waste of an evening.
I'll just mention the up-coming CBC series X Company (formerly Camp X). It's a World War II spy series inspired by the real life Camp X spy school (the most shocking thing was how many supposedly culturally astute journalists had never heard of the real life Camp X!) I haven't seen it so file this under "wait and see." On the plus side it's from the creators of the hugely successful (and game-changing) Flashpoint, and with some notable faces in the cast including Orphan Black's Evelyne Brochu and British actor Warren Brown (Luther, By Any Means). On the downside -- Canada doesn't have an exemplary track record when it comes to producing compelling espionage dramas. Still, worth sampling when it premiers.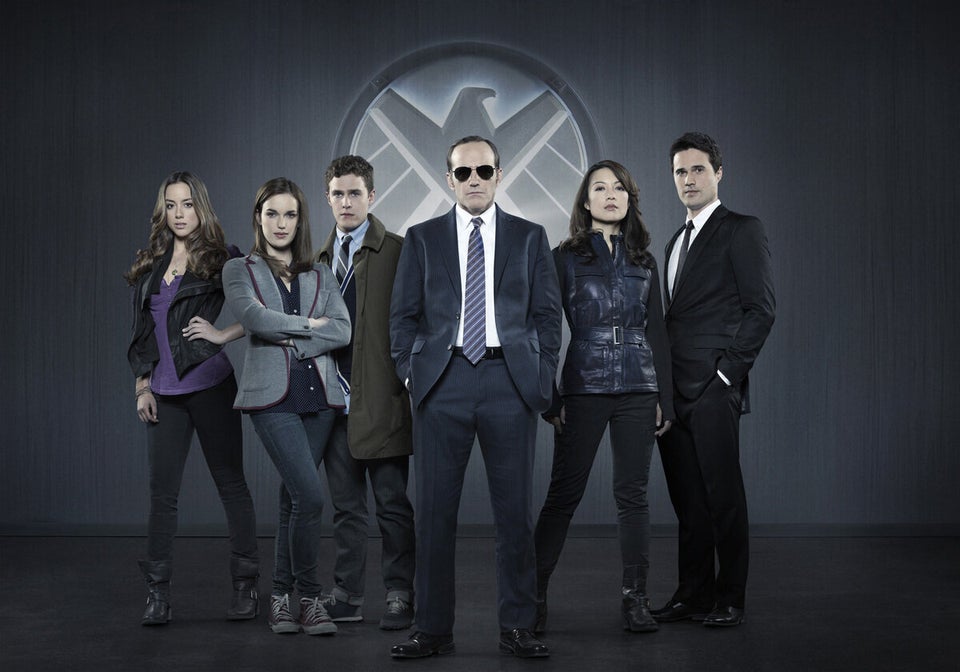 CTV 2014-15 Fall/Winter Lineup
Popular in the Community