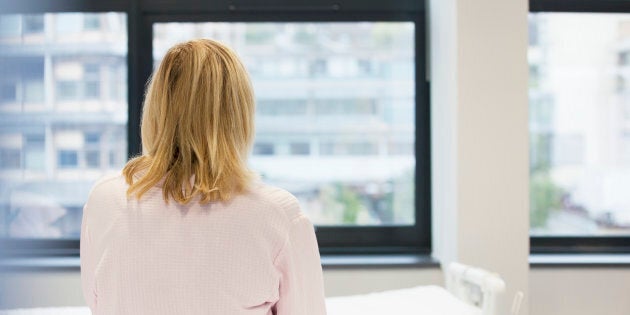 Dina Rae Reiber of Luseland, Sask. suffered from severe postpartum depression following the birth of her third child.
"I was spiralling out of control," Rae Reiber told HuffPost Canada. "I would cry uncontrollably, have panic attacks and dark thoughts daily."
When those dark thoughts worsened to include thoughts of self-harm, Rae Reiber's psychiatrist recommended hospitalization. But since Canada doesn't have any mother and baby psychiatric units (MBUs), like many other countries do for women with a severe maternal mental illness, Rae Reiber was admitted to a general psychiatric facility in Saskatoon for treatment — without her baby.
"It was a very scary place and I was alone," Rae Reiber said. "My husband and three kids were two hours away, which meant they couldn't come and visit."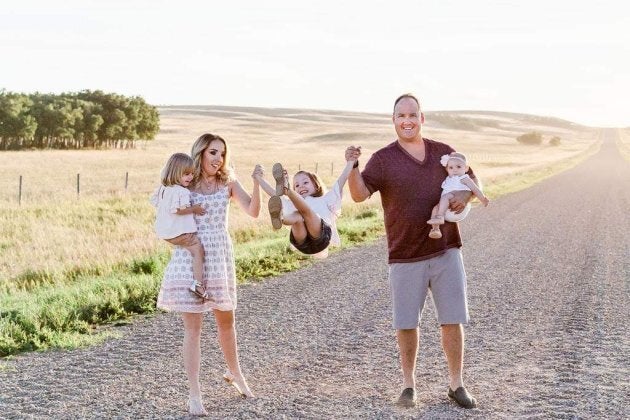 Rae Reiber was placed on medication and stayed at the facility for four days before convincing staff she would be better off being cared for at home. Six weeks following her hospital discharge, Rae Reiber was hospitalized again due to her worsening condition, but this time demanded a different facility closer to home.
"Since this was a smaller hospital, they didn't have the resources to deal with someone with such extreme postpartum depression," she said. "There was no therapist or psychiatrist to talk to."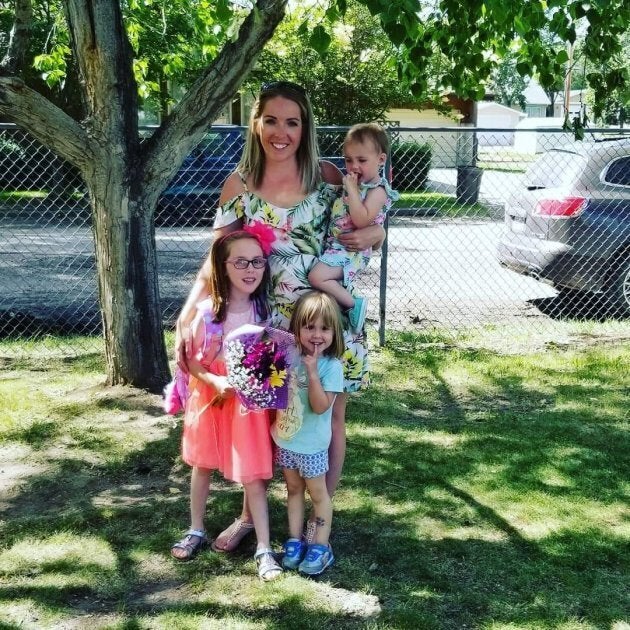 Rae Reiber spent a week at the second facility where her medication was increased. Three months later she suffered debilitating side effects while weaning off the medication, which wasn't working, landing her in the hospital a third time.
"The whole experience was awful," Rae Reiber said. "I wish there was a better place for mothers struggling with postpartum depression."
Mother and baby units help moms in other countries
Studies have shown MBUs reduce maternal mental illness symptoms. The units currently exist in the U.K., France, Belgium, the Netherlands, Australia, New Zealand and India. The United States opened its first five-bed MBU in 2011, but not as an overnight facility for babies. Still, the University of North Carolina Perinatal Psychiatry Inpatient Unit offers extended visiting hours, lactation consultants, medication management, occupational therapy, art therapy, psychotherapy, biofeedback, relaxation, yoga, and nutritional counselling.
WATCH: Why we should be talking about postpartum depression. Story continues after video.
The U.K., which currently has 17 overnight units and four more on the way, has had MBUs since the 1950s. Emily Brotherhood credits her stay at an MBU in Winchester, England, with her recovery from postpartum psychosis.
"I was extremely psychotic and had made plans to end mine and my baby's life," Brotherhood, now a volunteer with Action on Postpartum Psychosis, told HuffPost Canada. "If I hadn't gotten the support I had from the unit, I don't think we both would be here now."
There's a push to get MBUs in Canada
The closest thing Canada has to an MBU is the newly opened, private, daytime Family First Maternal Wellness Centre in Regina. Though not a psychiatric unit, the centre offers breastfeeding support, early childhood education and nutrition consultation all under one roof.
Ontario was close to opening Canada's first MBU in the mid 2000s at Mount Sinai Hospital in Toronto, but the plan fell through.
"There were serious discussions about trying to create a mother and baby unit," says Ariel Dalfen, head of the Perinatal Mental Health Program at Mount Sinai Hospital. "The main barriers were that hospital insurance was very concerned with the liability of having babies in-house, and funding and staffing models."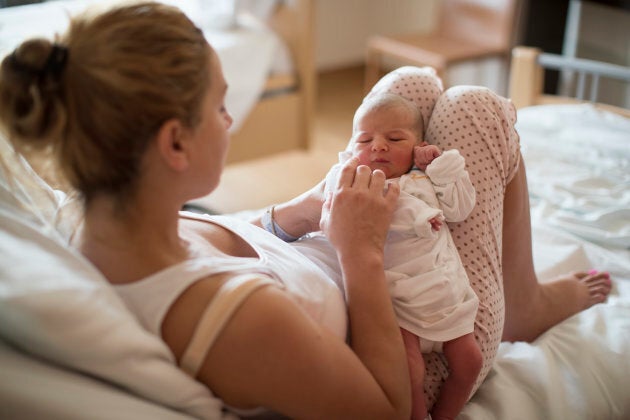 But there's a movement afoot in British Columbia. Along with her colleagues, Deirdre Ryan, the medical director of the Reproductive Mental Health Program at BC Children's Hospital, is working on submitting a business proposal for an eight-to-10 bed overnight MBU, which would be Canada's first.
"We are in a very good position insofar as we're on a site that has a women's and children's hospital," Ryan said. "We are more optimistic today than we have ever been that MBUs will become a reality in Canada in the near future."
General psychiatric wards can't support postpartum women, advocate says
Shannon Hennig, a first-time mom and former hospital administrator, developed post-traumatic stress disorder following her stay in the general psychiatry ward at South Health Campus hospital in Calgary, Alberta, for PPD.
"It was horrifying," Hennig said. "If I could have been in a space where I felt safe, where I wasn't separated from my family and treated like an inmate, it would have made all the difference."
Hennig couldn't come and go due to the psychiatric unit being locked. All of her belongings had also been taken away.
"There's no way general psych is prepared to support a postpartum woman," Hennig said. "These units are overcrowded and it's only the sickest of the sick that are admitted. This means you're in the same unit as people with severe mental health issues that can be violent and completely unpredictable."
Popular in the Community