Earlier this month, UK mom Haylee Bazen let her three-year-old son Zackary wear Elsa's signature blue gown to school so that he could show his teachers and friends. Unfortunately, this did not sit well with one "lady at the bus stop who felt the need to interrupt my conversation with my son."
According to Metro UK, the stranger asked the mom, "Are you punishing your son by making him wear that?"
"I am NOT sorry you didn't like how he was dressed nor am I sorry that you didn't like our discussion topic of who our favourite Disney Princess is (Snow White obviously)," she wrote. "Zackary is my three-year-old son and he can be who he wants to be."
"He plays with cars and dolls, princesses and pirates," she continued. "He rides his scooter or pushes his pram. He wears zombie face painting or lip stick and if he choose (sic) to wear a dress he can!!"
"Next time you see us, dressed as a princess or cowboy, keep you disapproving stares to yourself," she concluded. "Your (sic) the one that should be embarrassed to leave the house not us!!"
Since posting her open letter, Bazen's post has gone viral with an incredible 205,000 likes and over 30,000 shares. In the comments, users unanimously agreed that it's 2016 and boys can like princesses, too.
"Wish there were more mums like you," one wrote. "Why shouldn't the little fella wear what he wants. He is expressing himself.....stuff the silly people of this world!"
Another simply said: "Love this, slay in that Elsa dress."
This isn't the first time a little boy and his Disney princess dress has made headlines. In October, a photo of a three-year-old Virginia boy dressed as Elsa for Halloween went viral after his dad posted it to Facebook.
Additionally, earlier this year, superstar Adele was spotted in Disneyland with her three-year-old son, who was dressed as Anna from "Frozen." Clearly, Disney princesses and dresses aren't just for girls.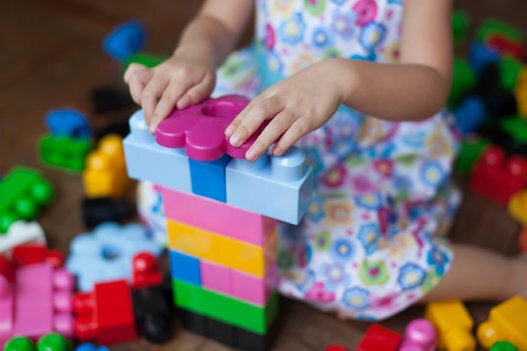 9 Ways Parents Can Combat Gender Stereotypes
Popular in the Community