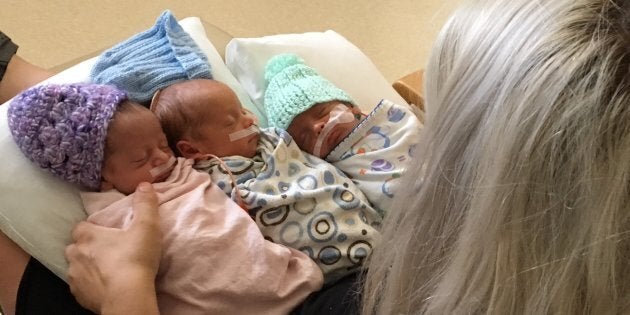 As 2018 draws to a close, we're looking at some of the biggest stories that shaped our world and consumed our interest for the last 12 months.

Happy holidays to you and yours, and looking forward to more great stories in 2019.
Update: A few weeks after giving birth to her triplets, Johnston and her family lost their home after a massive blaze engulfed their farmhouse. A GoFundMe has been set up to support the family.
A Saskatchewan woman was able to save her newborn triplets' lives last month by resuscitating one of them while giving birth to the other two. After going into early labour at home on July 16 and delivering the first baby, who wasn't breathing, Danielle Johnston gave her daughter CPR while waiting 45 minutes for an ambulance to take them to the hospital.
"I just kept doing CPR on the baby and ... meanwhile I have two more inside me and I'm fighting contractions," Johnston, who lives on a farm near Griffin, Sask., told HuffPost Canada in a phone interview.
Johnston gave birth to two boys by C-section at Regina General Hospital just after midnight (technically, the triplets now have two different birthdays). All three babies — Karlee, Jack, and Liam — were stabilized and are still in the neonatal intensive care unit (NICU), where they're growing well and may soon be taken off their feeding tubes, Johnston said.
"They're doing incredible," she said. "They're strong."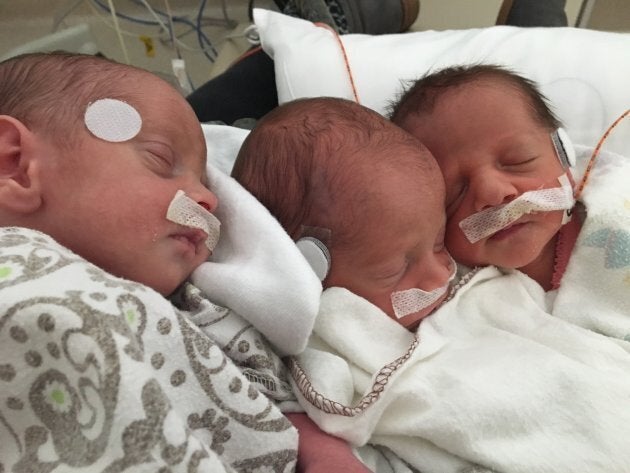 Johnston, who has four other children, was 32 weeks pregnant with the triplets and showed no signs of early labour. But on July 16 she suddenly started having strong contractions after falling asleep while putting her youngest kids to bed, she said.
"I woke up in horrendous pain."
Her eldest son, 15-year-old Dillon, called an ambulance, but Johnston's pain worsened, and then she had a strong urge to push.
"I kind of had to pull her out of me, and when she came out she wasn't breathing," Johnston said about her first newborn.
Dillon helped his mother to the couch, where she performed CPR on the baby. At his mother's instructions, Dillon then drove the family van to the end of the road to flag down the ambulance while she kept giving Karlee CPR.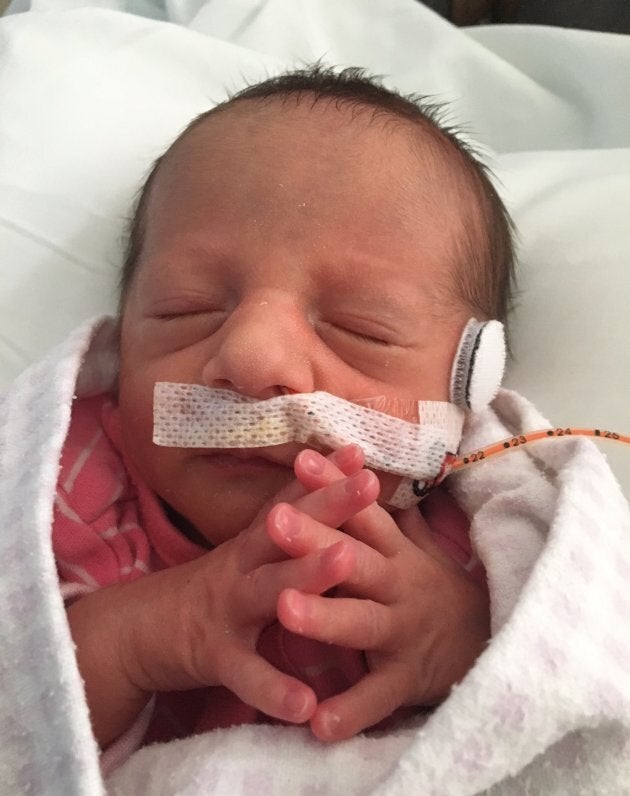 Meanwhile, Johnston's husband, Trevor, came home from work to find his eldest son waiting by the main road.
"He just kind of said 'Mom had a baby and I have to wait for the ambulance'," Johnston said with a laugh.
When help arrived, Johnston and Karlee were first taken to a hospital in Weyburn, then Johnston was rushed to Regina because both boys were breech. They were delivered there by C-section, and Karlee soon joined them, transported from Weyburn by a neonatal ambulance along with Trevor, Johnston said.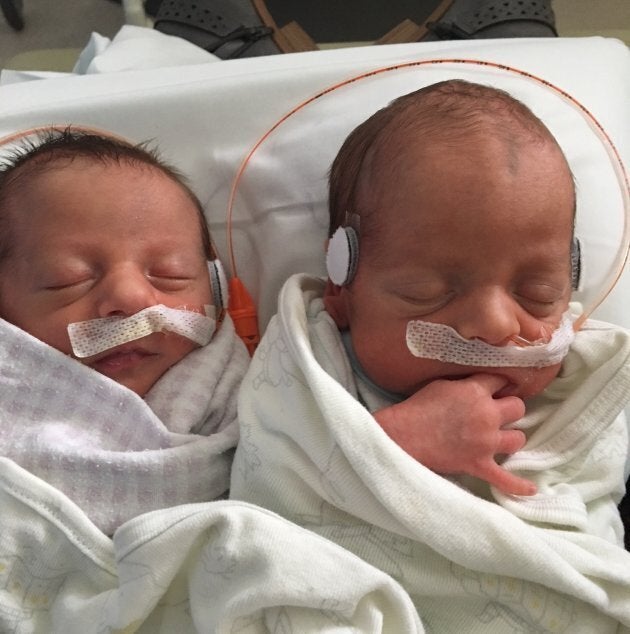 "It was kind of scary at first. They were all on oxygen and IVs. It was almost overwhelming. But the nurse said it's day by day, and they'll come off of all this," Johnston said.
"And she was absolutely right."
Looking back on her birth experience, and reflecting on how she kept calm, Johnston says she just did what needed to be done.
"I don't think you have any choice. You just do it," she said.
Multiple births are increasing, but triplets are still rare
Of the 383,102 live births in Canada in 2016, just over 12,000 were multiples, according to Statistics Canada. The category "multiples" refers to any birth of more than one baby, including twins, triplets, quadruplets, quintuplets, and more, the agency explains.
Multiple Births Canada (MBC) estimates that about 100 sets of higher-order multiples (triplets, quadruplets, and quintuplets) combined are born each year. The incidence rate of having triplets (without fertility treatments) is about one in 6,400 births, MBC said.
Rates of multiple births are increasing due to assisted reproduction technologies, especially ovulation stimulants, the Society of Obstetricians and Gynaecologists of Canada (SOGC) notes. In 1997, 126.67 sets of triplets were born in Canada, compared to 49 sets in 1980, according to the SOGC.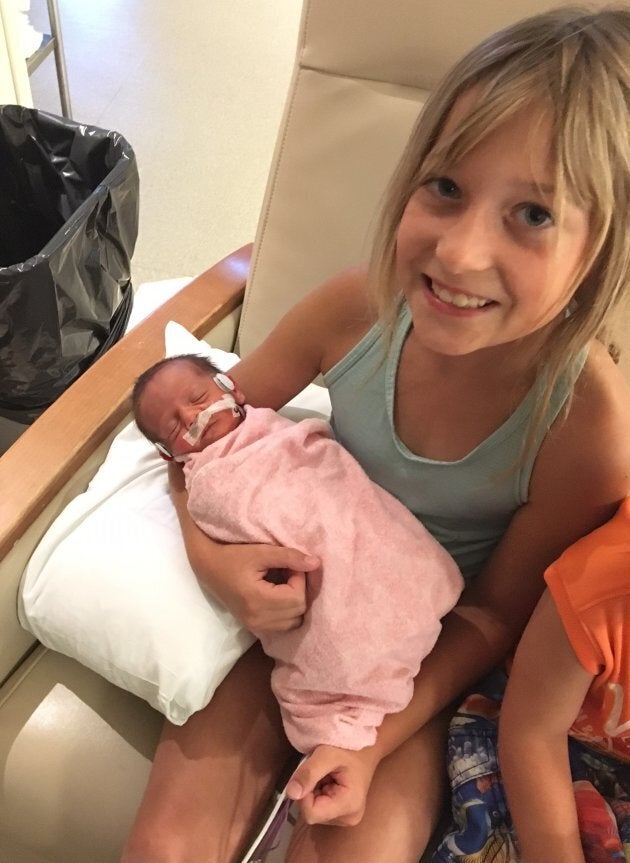 This wasn't the first time Johnston used CPR to save the lives of her children. When her daughter Kate was 10 months old, she and Johnston were buried in sand when a dune collapsed on them near Mainprize Regional Park in Midale, Sask., according to the Weyburn Review.
"We uncovered her head and pulled her out. I got the sand out of her face and mouth, and gave her CPR, and then she started to cry. It was like a weight was lifted when I heard her crying," Johnston told the newspaper in 2010.
Today, Kate is a happy and healthy nine-year-old.