UPDATE: Mom Marieke Voorsluijs clarified to HuffPost Weird News that she did not create a knitted son to cuddle with. According to her, the life-size creation was intended as a joke.
"If I knew so many people thought this was really about getting more cuddles by a love-sick mother by knitting my son, I would have posted something different [on Bored Panda]," she said.
So yes, she did knit the suit, but she says it was just a fun, family art project.
A mother from Amsterdam was having a hard time coping with her son's growing independence as he reached puberty, so she knitted a life-size version of him to cuddle with.
On Bored Panda, mom and textile designer Marieke Voorsluijs explained that her son, who is becoming a teen, would rather spend time with his friends or his phone than with her.
While the mom accepts this growing gap between them, she admits, "We used to cuddle all the time, but those days are becoming scarce. We laugh a lot about the stretching gap between his needs and mine. Him needing more of his own space and my covert needs to keep on smothering him with maternal love."
Voorsluijs got the idea to make a "cuddly version" of her son one day while the two were talking about how to close the growing gap between them. Her son loved the idea, so the two, along with Voorsluijs' other son, worked together to make a knitted life-size creation.
According to Voorsluijs, her knitted son has characteristics of both her boys and is actually a suit that her youngest son can wear. "The other one had just grown so much during the process that the smaller one was only able to wear it when it was finished," the mom explained.
"It is more like a tribute to puberty and my sons, we do not have real issues with puberty, intimacy or contact," she continued. "Quite the opposite actually!"
On social media, the mom-of-two received mixed responses for her life-sized creation. While many found the suit slightly disturbing, others were in awe of her creative work.
"Creepiness aside (I'm really not a fan of dolls at all,) this is incredible art with a really cool and comical message," one Facebook user said.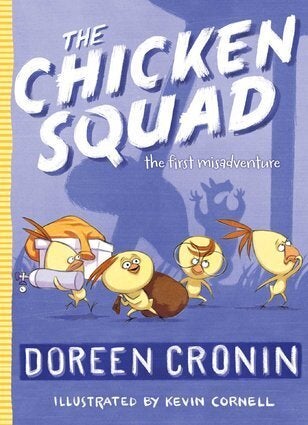 Books For Teens & Tweens