There are different types of moms out there from the overprotective to the Pinterest-perfect. But now Buzzfeed has broken down the five main archetypes in a hilarious video that's all too relatable.
From the overly-organized "PTA Mom" to the "Hot Mess Mom" who can't tell if her shirt stain is poop or chocolate, you can recognize these women anywhere.
Watch the video above to see which mom are you.
On Facebook, the video received huge applause from moms for being so spot-on. "Halfway through I was thinking 'I'm not any of those moms' then the 'hot mess' showed up and I was like 'oh, there I am!'" one user said.
The short clip also prompted users to discuss their own parenting styles and what they considered their mom-type to be. One suggested 'Fuck It' Mom. "She's not neglectful, she just lets her kid figure out its own mistakes," the user explained.
Another said: "They forgot the shy mom who feels uncomfortable talking to other moms because she's still 'new' and will always be an introvert, lol. Or maybe I'm the only mom who's like that."
And of course, a number of parents pointed out that Buzzfeed forgot to include one important type: the "Cool Mom."
"Bwahahaa I am not any of these types of moms," one wrote. "Where are the super cute...trendy but totally on it mom's category lol. I would call me the Modern Crazy Cool Mom."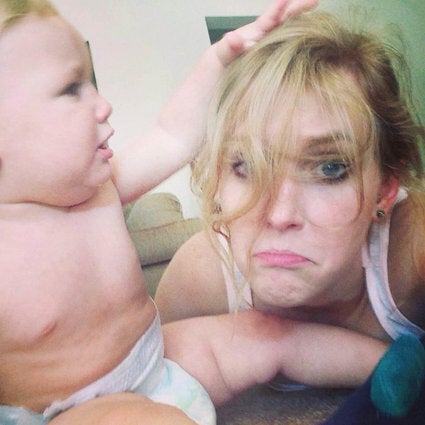 Moms' Honest Parenting Selfies