Many young adults choose to live with their parents to save money, but not all of them know how good they have it.
One man in Toronto now does.
After 23-year-old "Kevin" refused to help his mom "Julie" (not their real names) apply for a health benefit for his younger brother, she drew up an invoice to reflect all of the ways she has supported him since he and his live-in girlfriend moved in over a year before, according to Credit.com.
She also included her contribution towards his tuition and health benefit premiums over the last five years.
Kevin posted the invoice to Reddit earlier this month, and it quickly garnered a ton of comments. The image has since been taken down.
Addressing it to "Unappreciative Son," Julie billed him for $39,254.17, including charges for his portion of gas and hydro, health benefit premiums, house cleaning, as well as a $1,000 charge for "Being an asshole and not appreciative of your mother's support financially or otherwise."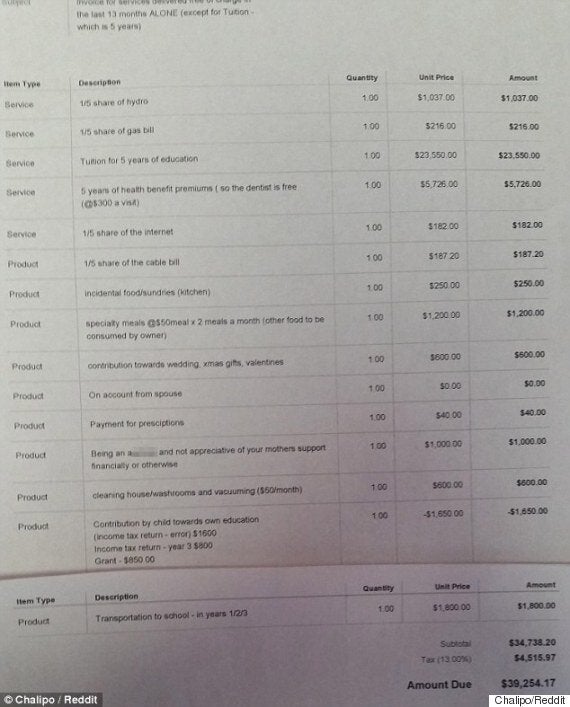 Julie told the site she never expected him to fork over the money, but wanted him to realize how many bills she pays.
"This was a very effective parenting technique and it has helped me to realize what an entitled little shit I have been," he wrote on Reddit.
"I hope to one day be successful enough to support my family and repay her but she doesn't expect me to."
This isn't the first time a disgruntled parent has used this method to teach their child a lesson.
During an argument, Heidi Johnson's 13-year-old made it clear that she "couldn't control him", touting the small amount of money he made as a YouTuber.
In response, the Australian mom wrote him a letter stating that as a grownup, he should pay his share of household expenses and do his share of chores.
But like the mother from Toronto, she never meant for him to pay it. "It was a lesson about gratitude and respect from the very beginning," she wrote on Facebook.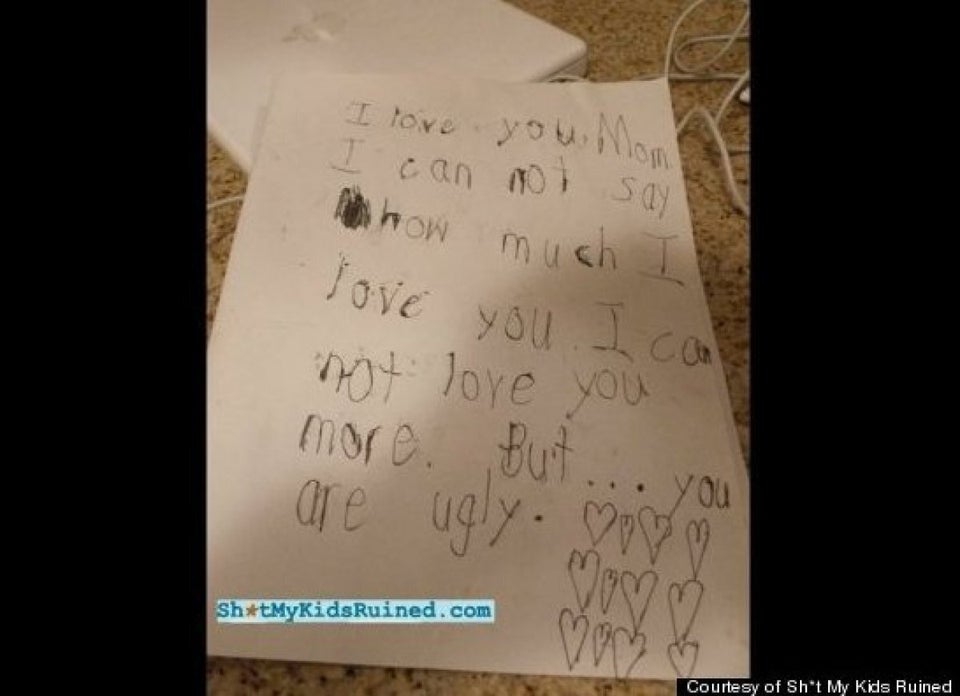 Hilarious Notes From Kids