There are many things that can put stress on a relationship: children, in-laws, household chores, sex, work.
But, according to a new survey, the biggest stressor on a relationship is money. (Yep, it seems it really is all about the Benjamins.)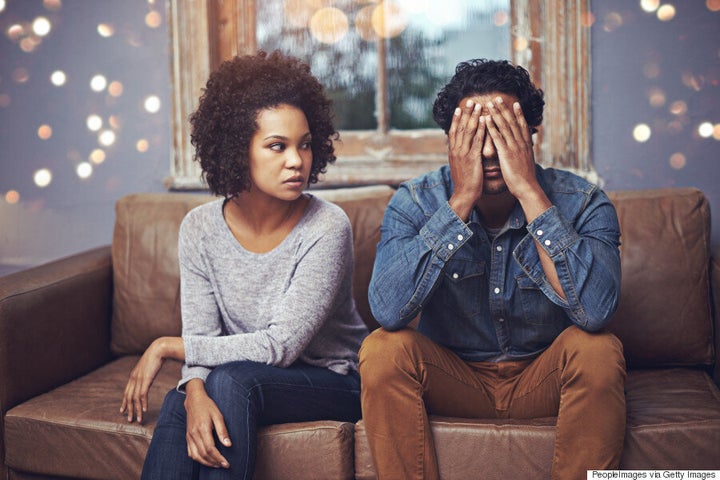 In addition, the survey found the longer a couple is together, the more likely they will argue. (Makes sense to us!) And although fighting over how someone spends money is common (in fact, it can be good sometimes), it doesn't always lead to a split if you can talk to your partner about it.
"Usually, when couples argue over money, it is because both individuals have very different spending habits," explained Marriage Care counsellor Jenny Porter in a press release. "For example, one person may be more risk-averse and want to put more money away for retirement, while the other person may be more focused on spending for today. Although many couples find it awkward to talk about finances, it is essential to talk things through together to ensure both partners are on the same wavelength and to prevent problems from escalating."
We do know that money can cause a lot of conflict in a relationship, so knowing how to manage your finances together and being able to talk openly about money concerns, is paramount to a healthy, long-lasting relationship.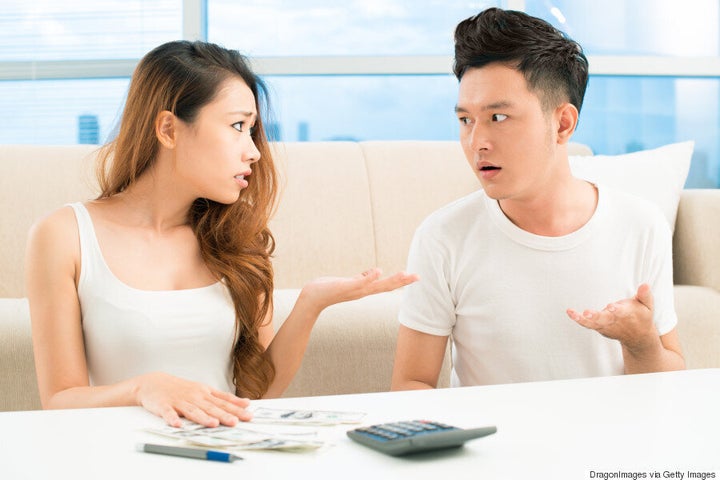 But if you do find it hard to talk to your partner about money, talk to an experienced professional who can help you navigate those tricky and sometimes uncomfortable conversations.
"It is unsurprising financial worries are the top relationship strain experienced by couples as money affects many aspects of our lives," Porter added. "As in any dispute — whatever the subject — trust, compromise, flexibility and good communication are key to resolution. If couples are finding it hard to reach a positive solution together, help from an experienced relationship counsellor can and does make a difference."
"As in any dispute — whatever the subject — trust, compromise, flexibility and good communication are key to resolution."
The study also looked at what people look for in a partner and found that trust was at the top of the list (67 per cent), followed by communication (52 per cent), commitment (37 per cent), shared values (34 per cent) and personality (28 per cent). Women were more likely to identify trust (70 per cent) and communication (57 per cent) as important factors in choosing a romantic partner compared to men.
Survey responders (16 per cent) also admitted to thinking about getting divorced or ending their relationship at least occasionally.
So, if the goal is to not split up, open and honest conversations about money — whether it's how you each spend it, how much you spend, what your retirement goals are or how much you should be saving — can literally be a relationship saver.
Popular in the Community