How would you like to rent your very own corner of an apartment living room? Does that sound appealing, or what? Especially when you consider the price: a slick $630 per month.
We'll give you a moment to compose yourself.
'I'm renting a private space in the living room," reads a Vancouver ad, posted to Craigslist on Sunday and titled "PRIVATE SPACE , GREAT APARTMENT." And really, the pictures say it all: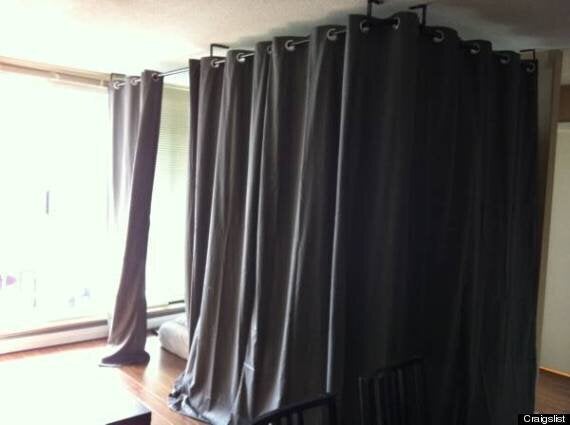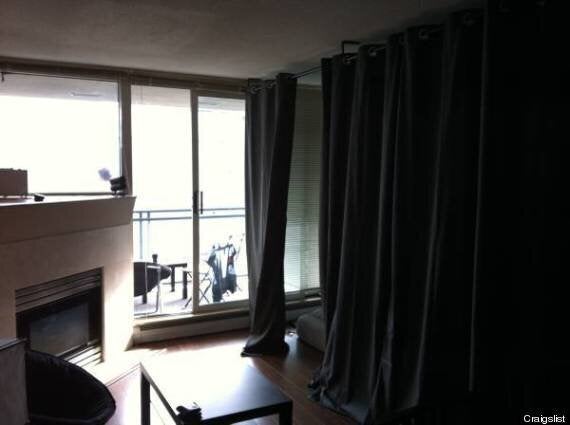 Let's go over those details one more time: A mattress. In the corner of a living room. Sectioned off with some curtains. For $630 per month.
Located close to a SkyTrain station and Rogers Arena, the downtown apartment is brand new and features a gym, Jacuzzi, pool, and laundry facilities, according to the ad. It states that the space is a "great place and opportunity."
And this fad of renting small spaces to cut down on living costs is sadly not new or unusual in Vancouver.
Here are some doozies we wrote about in March. An unfurnished "den" (read: closet) was being advertised for $600 per month. A similar-looking space was listed for $430 per month ("dish soap, salt, pepper, canola oil, olive oil, sriracha sauce" were included though), while a 100 sq.-ft. rental was going for $570 per month (complete with sink and mini fridge).
Despite the small spaces and not-so-small price tags, these listings seem to be hot commodities.
"I live in downtown Vancouver and rent out my closet for $600 a mnth and NEVER have a problem renting it out [sic]," a commenter wrote on that story. "As soon as my ad hits I get 30 emails a day!"
Keep your dreams alive, kids.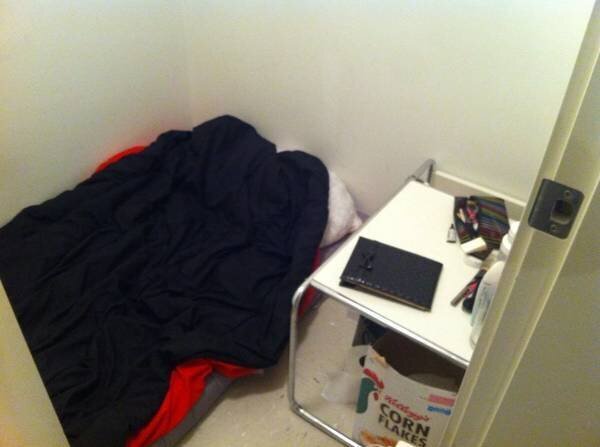 Vancouver Closets For Rent, March 2014
Popular in the Community