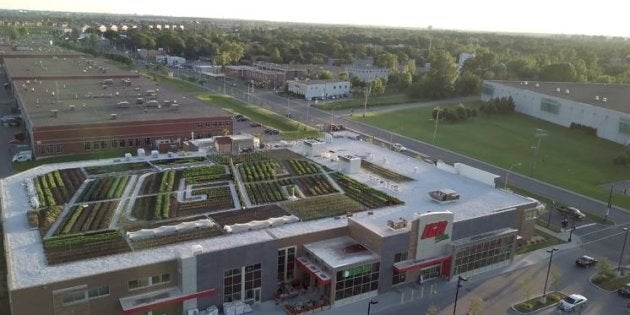 In a step forward for urban gardening and the local food movement, a Montreal-area supermarket says it has become the first in Canada to sell produce grown on its own rooftop.
The IGA-branded store in St. Laurent announced this week that it will sell 30 varieties of organic produce, including lettuce, tomatoes, peppers and herbs, from the store's roof. There are also eight beehives expected to produce 600 jars of honey.
The store says its 25,000 square feet of gardening space make this the largest organic rooftop garden in Canada. The announcement drew praise on the store's Facebook page.
"People are very interested in buying local," Richard Duchemin, one of the co-owners of IGA Famille Duchemin, told the Montreal Gazette. "There's nothing more local than this."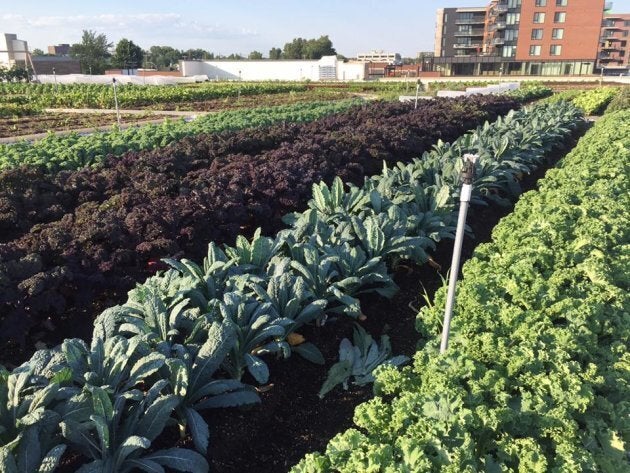 Though the rooftop-grown produce is more expensive to grow, it will be sold at the same price as other organic items, Duchemin said.
He told AFP the garden will be cultivated with "the greatest care for the environment."
The garden will use water taken from the store's dehumidification system. Produce will be certified by Ecocert Canada.
Duchemin urged other grocery retailers to follow his store's example.
"Why don't supermarkets plant vegetables on their roofs? Some restaurants have little boxes where they grow herbs ... We pushed it further because we know we're able to sell what we produce here," he told the Gazette.
The store says the garden has created two full-time jobs, one year-round and the other a seasonal job for six months of the year.