Watch this through your fingers if you have to.
A layer of snow in downtown Montreal led to a truly painful vehicle pile-up Monday morning.
The chaotic scene on Côte du Beaver Hall (Beaver Hall Hill) was captured in a video by Willem Shepherd, who called it a "crazy morning outside the office."
In the video, a bus pulls up to an intersection and immediately crashes into the back of a car, which then collides with four others.
Once the bus stops, a taxi soon comes along behind, but manages to avoid the bus by swerving to the left.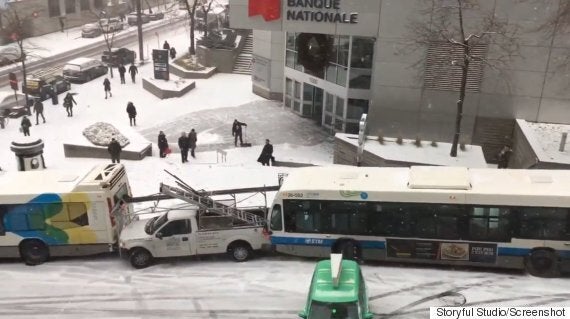 But a truck coming down the street wasn't as lucky. It smacked right into the bus, causing the ladder in its bed to nearly fall out.
And yes, it gets worse. Witness Colin Creado told CBC News another bus — this one full of people — crashed into the truck.
He said he continued his walk to work after he saw that the bus passengers seemed okay.
But it still wasn't over. A police car and even a snow removal truck also slipped down the street.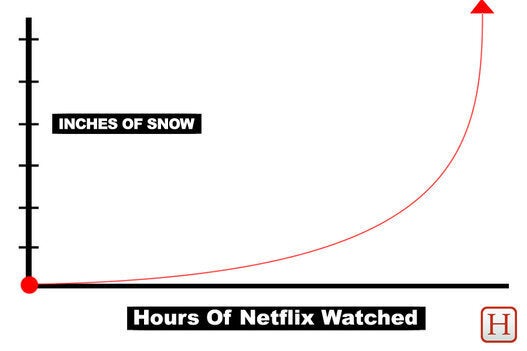 Snow Day Charts