Posted on Friday afternoon, the beautiful black and white film shows protesters of all ages taking to the streets to protest the emergency law Bill 78. The Vimeo video quickly began showing up all over Twitter and Facebook.
Bill 78 is being called a draconian attempt to quell massive student protests that have taken over Quebec streets for more than 100 days. The bill limits the ability to protest by requiring groups to get police approval for demonstrations and restricting where they can take place, among other provisions.
People took up the percussive protest Thursday night in several towns and cities including Sorel, Longueuil, Chambly, Repentigny, Trois-Rivieres and even in Abitibi -- several hundred kilometres away from the hot spot of Montreal.
They were still loudest in Montreal, where a chorus of metallic clanks rang out in neighbourhoods around the city, spilling into the main demonstrations and sounding like aluminum symphonies.
The pots-and-pans protest has its roots in Chile, where people have used it for years as an effective, peaceful tool to express civil disobedience. The noisy cacerolazo tradition actually predates the Pinochet regime in Chile, but has endured there and spread to other countries as a method of showing popular defiance.
Thursday's protest in Montreal was immediately declared illegal by police, who said it violated a municipal bylaw because they hadn't been informed of the route. They allowed it to continue as long as it remained peaceful.
Usually the nightly street demonstrations, which have gone on for a month, have a couple of vigorous drummers to speed them along their route. At the very least, someone clangs a cow bell.
But in the last few days, the pots and pans protest -- dubbed the casseroles by observers -- have acted like an alarm clock for the regular evening march, sounding at 8 p.m. on the nose in advance of the march's start.
With files from The Canadian Press.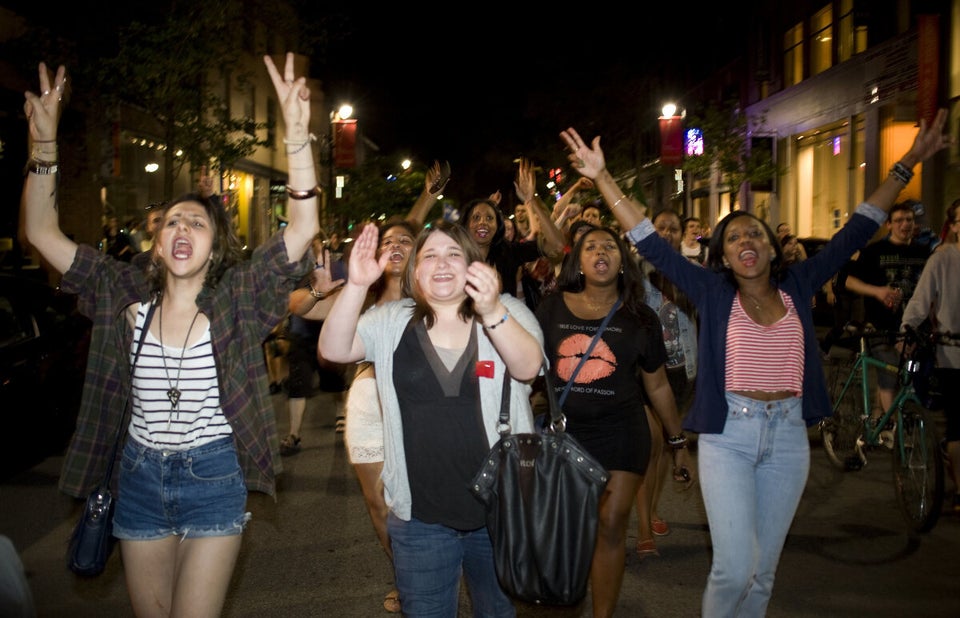 POTS & PANS PROTEST, MAY 24-25