A Montreal elementary school has made every school-aged kids' dream come true by introducing a homework ban, but parents have mixed feelings about the policy.
École Elizabeth Ballantyne implemented the no-homework rule back in November. According to principal Michael Brown, the extra work has no benefit to children after they spend six hours a day learning in class, with extracurricular activities added on top of that.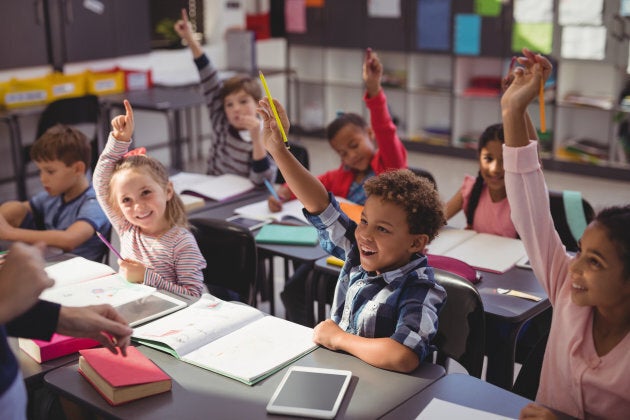 "So where is the time? When does a child get to be a child? When does a child just get to shut down and go play?" Brown said to CBC News. "I hear the term 'student burnout' and those are two words, in my mind, that should not be together."
Although École Elizabeth Ballantyne is not the first school in Canada to get rid of homework — both Prince of Wales Public School in Barrie, Ont. and College de Saint-Ambroise in Saguenay, Que. are among others that have done so — it has still managed to reignite the great homework debate among parents.
The public weighed in, unsurprisingly, on Twitter. Some believe the extra time kids gain from having no homework will benefit their mental health and allow them to foster their interests.
On the other hand, some argue the new policy leaves kids ill-prepared to meet the demands of secondary school and beyond, since it prevents them from building up essential study skills.
And some were on the fence.
Regarding a U.S. study from 2015 that found elementary students were getting an excessive amount of homework, family expert Stephanie Donaldson-Pressman, who was also the study's contributing editor, said, "The cost [of homework] is enormous."
"The data shows that homework over this level is not only not beneficial to children's grades or GPA, but there's really a plethora of evidence that it's detrimental to their attitude about school, their grades, their self-confidence, their social skills and their quality of life."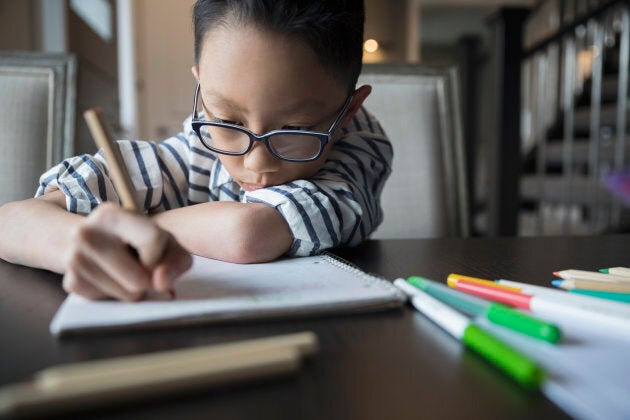 That's why principal Brown is standing by his school's decision to do away with homework.
But that doesn't mean kids won't be putting in the hours at school. Brown specified to CBC News that "our standards haven't changed" and that kids will be expected to finish their work in class.
"We want students to be at home being with their (families), being with their friends, playing and being children," he said.
Although it's too soon to note concrete results from the school's homework ban, the staff has noted that students have a "calmer vibe."
Popular in the Community